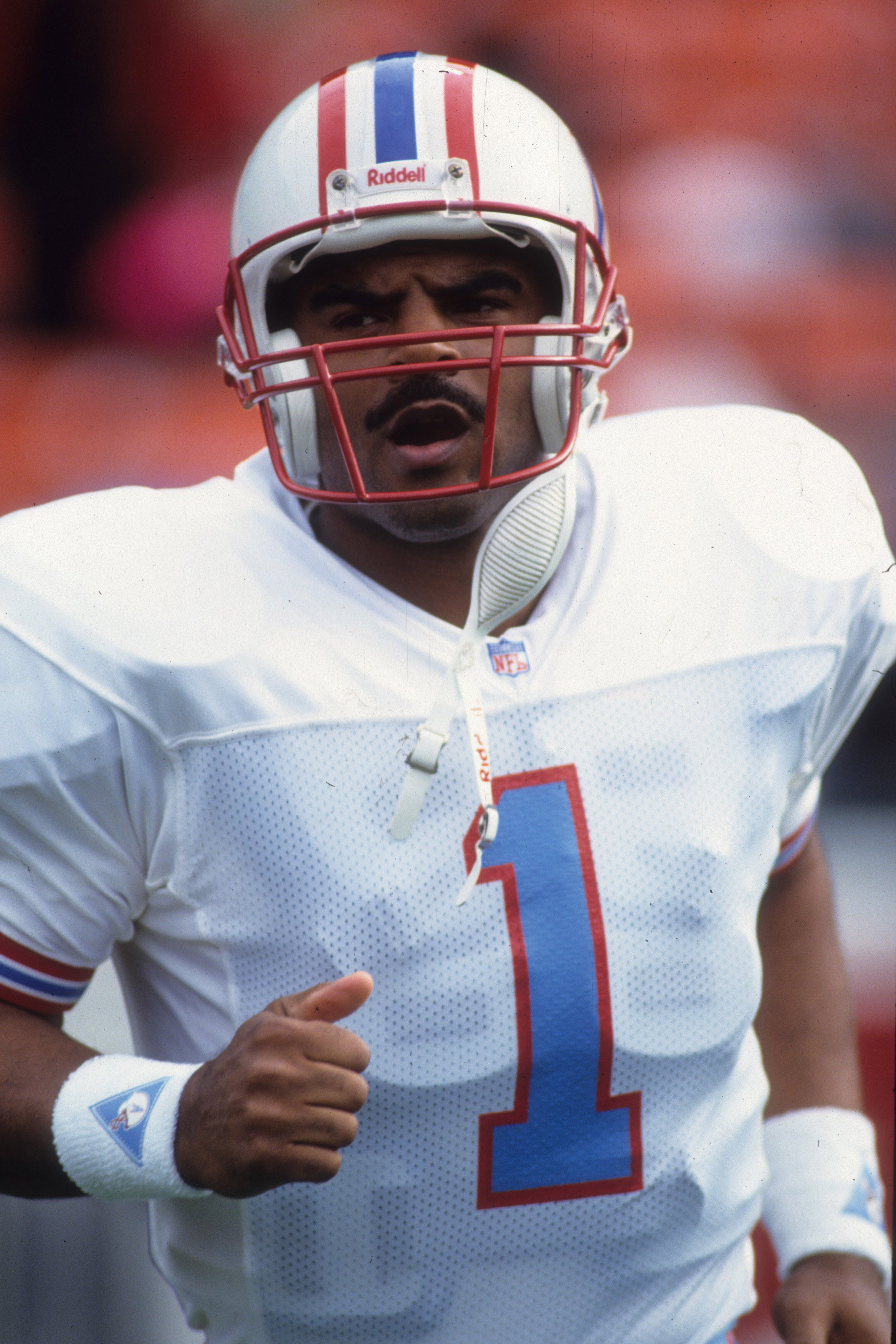 By Forrest Clay, For TheAfricanAmericanAthlete.com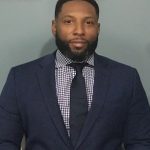 The debate over who is the greatest quarterback of all time can be a very estranged conversation.
That very debate can be placed on multiple positions in football from who is the best lockdown cornerback, to best wide receiver and best running back of all time.
Most of the conversation is generationally biased, anyway.
If you are from an era of who you watched a certain player perform when you were growing up, it is hard for you to go against the grain and side with the talent of today.
I think Deion Sanders is the best lockdown corner I have ever seen, but those who watched Darrelle Revis might think otherwise. And to no fault of their own, they grew up watching his commercials and given the mantra of Revis Island.
There is one debate though that baffles me and got me to thinking. Who is the best quarterback?
Countless debates heated in fiery rhetoric on who deserves that title can spark any barbershop to the brink of laughter and anger. I try to hold back, and so do so many others, but it is a conversation that you just find yourself being pulled into like the matrix.
I wonder sometimes if we actually got a chance to see the best quarterbacks, and how different the debate would be if so many black quarterbacks who played had the opportunity to actually showcase their skills in the National Football League.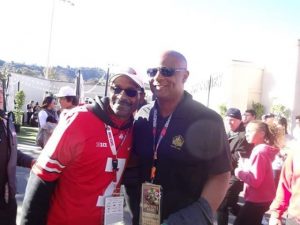 You see black quarterbacks were pushed to change positions to appease the narrative that somehow blacks were not intellectually sound for the position.
It's a theme that still occurs even after we have had countless black quarterbacks who have proven to be winners. They still have to be on top of their game with no flaws and are not given the same chances as their white counterparts.
Tony Banks, a black quarterback who played 10-years in the NFL said: "At times I felt like I had to walk on water …" his perspective on how he felt he was viewed by NFL brass.
What if Hall of Fame coach Tony Dungy, the first black to lead a team to a Super Bowl victory, actually played his true position of quarterback during his NFL career.
Dungy was the starting quarterback at the University of Minnesota (1973-1976), and a good one, too. However, Mr. Dungy was forced to change his position (defensive back) in the NFL as most black quarterbacks are urged to do.
Chuck Ealey was a standout quarterback at the University of Toledo who led his team to 35 consecutive wins in three seasons dating from 1969–1971.
Mr. Ealey's was the catalyst of Rockets', not one, but three straight Top 20 ranking finishes. He also took the team to three consecutive Tangerine Bowls and won all three.
Amazingly, Ealey was asked to change positions for the NFL before declining and taking his talents to the Canadian Football League (CFL).
The CFL was an option taken by black quarterbacks who refused to diminish their abilities to play a position they have played their entire lives.
Then we have the most underrated, but high achieving quarterback, in Warren Moon.
Mr. Moon opted for the CFL with the Edmonton Eskimoes following his storied career at the University of Washington, where he led them to the Rose Bowl victory in 1978.
However, despite a superb college career, Moon went undrafted in the 1978 NFL draft.
Before his career took off in the NFL, Moon went to the CFL championship game six years and won five consecutive Grey Cups, the CFL's version of the Super Bowl.
Moon dominated the CFL the way Tom Brady has dominated the NFL. In 1984, Moon was signed by the Houston Oilers.
Now, Moon was able to showcase his skills in the NFL, and he put on a show of shows. His accuracy and skill set was far superior to others. He orchestrated games like a symphony that Mozart himself would be proud of.
During his professional football career, Moon passed for more than 70,000 combined yards in his career.
His accomplishments are staggering.
Moon was a nine-time Pro Bowler (1988–1995, 1997), First-team All-Pro (1990), NFL Offensive Player of the Year (1990), AFC Player of the Year (1990), Pro Bowl MVP (1998), NFL Man of the Year (1989), Bart Starr Man of the Year Award (1994), two-time NFL passing yards leader (1990, 1991),NFL passing touchdowns leader (1990).
His CFL stats are among the best. He won five consecutive Grey Cups (1978–1982), he was a two-time Grey Cup MVP (1980, 1982), CFL Most Outstanding Player (1983), Jeff Nicklin Memorial Trophy (1983).
Moon is the only quarterback to be inducted into the NFL hall of fame, and the CFL hall of fame.
Imagine if he was afforded the opportunity right out of college?
And what if those other countless quarterbacks, like Ealey, Ohio State's Cornelius Greene, Tennessee State's Eldridge Dickey, got a true chance?
They are just a few of the men who paved the way for the black quarterbacks that we see today. Their stories should never be forgotten.
Comments
comments