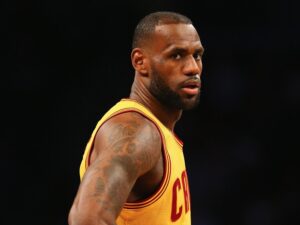 By Rickey Hampton, Editor and Founder of The African-American Athlete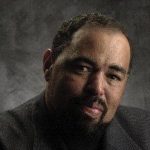 Dr. Harry Edwards, the civil rights sports activist, was speaking of the power of today's professional athlete during a recent conversation on The African-American Athlete talk show. There are many of us who would like to see today's professional  athletes act as courageously as the men and women from Dr. Edward's era in the '60s
However,  Dr. Edwards, who organized Olympic Project for Human Rights (OPHR), which led to the protests of black athletes in the 1968 Olympic Games, explains today's athletes can be courageous in a different way.
Most importantly, he thinks they should do things differently from the athletes of the '60s.
Dr. Edwards is part of the 'third wave' of  athletic activism. The 'first wave' begans at the turn of the 20th century with boxing champion Jack Johnson, and Paul Robeson, the football star, actor and activist. In the 'second wave' in the '30s, '40s, and '50s came Olympic sprinter Jesse Owens,  baseball's Jackie Robinson, and boxer Joe Louis.
Then there is the 'third wave', which included many of the sports icons we admire today.  Dr. Edwards, Muhammad Ali, Jim Brown, Bill Russell, Olympians Tommie Smith,  John Carlos and Wyomia Tyus, Kareem Abdul-Jabbar, Arthur Ashe, Wilma Rudolph, and others set the standard for today's athletes.
Dr. Edwards argues why all of these athletes did the best they could to move forward, in their own way.
Dr. Edwards considers LeBron James the perfect example of today's activist athlete.  The Cleveland Cavaliers star is the most powerful athlete in sports today, and he should serve as the template for superstars of the future.
James has used his enormous stature to earn millions off the court, employ others, enrich and inspire his community, speak out social issues, and garner more control over his career than any athlete in the history of sport
An example of the command he has over his career are the reports that James may leave Cleveland after the 2017-18 season, because he has a problem with the politics of owner Dan Gilbert. Gilbert is said to be a supporter of the current president.
Recently, James ripped on the man who resides at 1600 Pennsylvania Ave., following his racist rant regarding the Charlottesville violence Tuesday, that even the former KKK wizard agreed with.
"I know there's a lot of tragic things happening in Charlottesville. I just want to speak on it right now," James said. "I have this platform and I'm somebody that has a voice of command and the only way for us to get better as a society and for us to get better as people is love."
"And that's the only way we're going to be able to conquer something as [is as] one. It's not about the guy that's the so-called president of the United States, or whatever the case."
James also hit at the so-called president on Twitter: "Hate has always existed in America. Yes we know that, but Donald Trump just made it fashionable again! Statues [have] nothing to do with us now!"
Of course, James got blowback from Trump supporters. He was on the receiving end of lot's of racists messages, and jeers like "stick to playing basketball."
'Stick to basketball?'  How weak is that? Of course, that is about all anyone can do to James and clearly, those words hold no power.
LeBron James can make those kinds of statements, and more. There is nothing anyone can do to him at this point in his career. We should understand that not every athlete has the power, platform and financial security of James to make those kinds of statements.
But as Dr. Edwards explained it doesn't take a multitude, it only takes a few.
Comments
comments