By Rickey Hampton, Editor and Founder of The African-American Athlete
While writing about Venus Williams' quarterfinal victory at the Wimbledon, I mentioned in the article that I always cheer for Venus,  and her sister Serena.
And a major reason why I do that is because they are black.
There were  some people who take offense to that statement, and considered it to be racist. It's unfortunate they would feel that way, but I am totally unapologetic, because I don't consider it to be a racist statement.
Because I cheer for success for my people, doesn't mean that I am against people of other races. Displaying ethnic pride is far different from acts of racial hatred and oppression.  As a black man, I am well aware that my people had to overcome generations of oppression, some of which still exists today. So,  I take great pride to see people of my race to  succeed, in every human endeavor.
Therefore,  if I see a white guy and a black guy boxing on television, even if I don't know a single thing about either fighter, I am cheering for the black guy to win.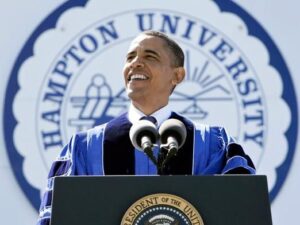 There are exceptions to this rule, and far too many of them to go into. If I have a friend who is white, I will cheer for him/her.  I have coached white kids, and did everything in my power to help them win in competition against black kids (when those situations occur).
But in general, I am cheering for the black coach, the black golfer, the black hockey player, the black tennis player, the black boxer, and black sprinter. Hell, if I am watching The Voice, and it's a black and white singer competing, I am going with the person who is black.
I think I would feel the same way if I were Hispanic, Asian, Italian, and even white. And I believe a lot of people feel that way about their respective races. I believe that is perfectly fine. We should all have a sense of ethnic pride. That's why you have organizations that celebrate Italians, Jews, Blacks, Native-Americans, Hispanics, and so on.  It is fine to celebrate and cheer our respective ethnicities.
The problems come when you work against, and have malice towards, other groups because of their ethnicity.
Now, I can only assume what other people from ethnic groups think. And, in truth, as a black man I can only expertly speak on my experience. That is because the black community is an extraordinary diverse community.
I can tell you I cheer because so many of our ancestors never got the opportunity.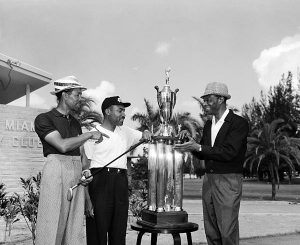 As a lifelong golfer,  I cheer for Tiger Woods, even if he doesn't totally identify with his blackness. I am aware of what black golfers like Teddy Rhodes, Charlie Sifford and Bill Spiller and others went through before him. Tiger stands on their shoulders. Tiger's accomplishments honor their legacies.
The same impediments that were in place for the black golfers, stood for most aspects of life for the black community. The black community is still trying to play catch up in practically every segment of daily life. It is if we are running a 100 meter dash and  white America has  a 50 meter head start.
So yeah, I cheer for Venus and Serena, who represent all those who didn't get the chance they did. I cheer for black coaches, who stand for all those black coaches who didn't get their chance.  I cheer for black quarterbacks, who play for all the black quarterbacks who were stereotyped.  I cheered for our black president. His legacy honors all of black people who were not allowed to vote.
Because I cheer boldly for black people, does not mean I don't have malice towards those who do not look like me.
Comments
comments