Notice
: Undefined offset: 1 in
/var/www/wp-content/themes/jnews/class/ContentTag.php
on line
86
Notice
: Undefined offset: 1 in
/var/www/wp-content/themes/jnews/class/ContentTag.php
on line
86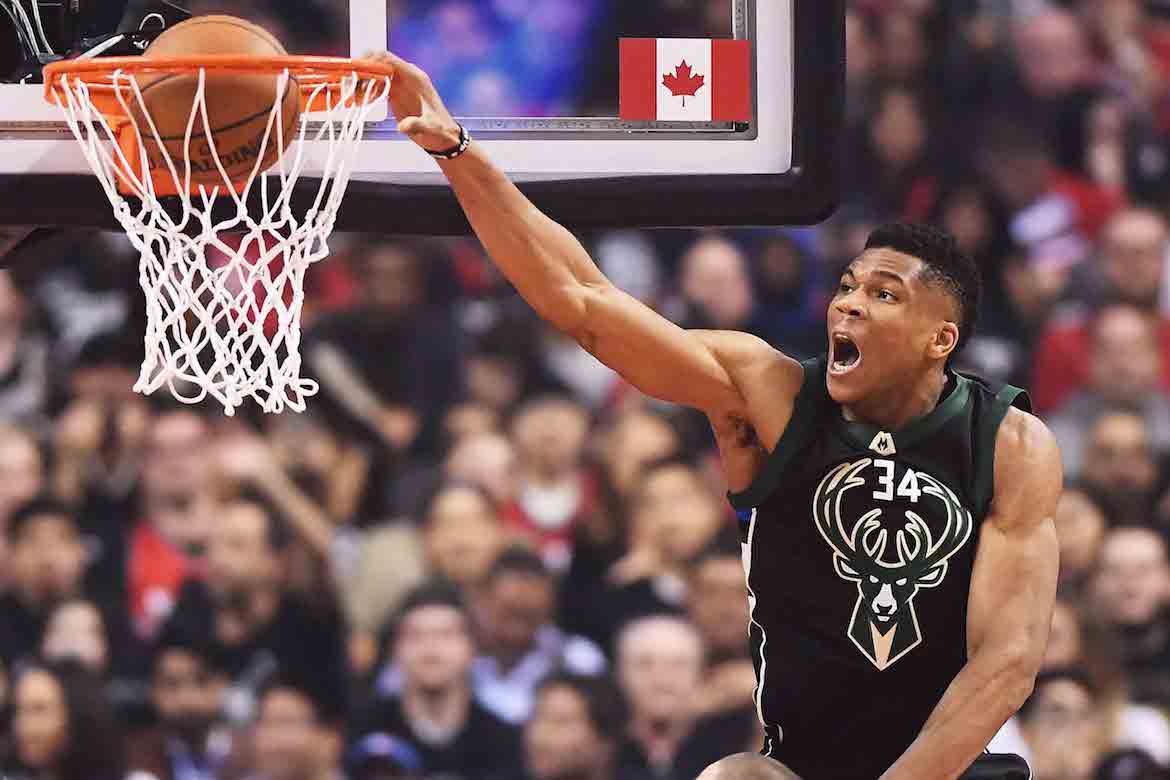 By Shaquille Hill, For TheAfricanAmericanAthlete.com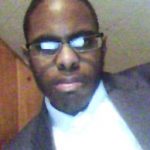 It's fitting that the two top teams in the NBA Eastern Conference Finals will face off in a winner-take-all showdown to play in the NBA Finals.

The Milwaukee Bucks have the NBA's best record at 60-22.
They just may have the NBA's best player in Giannis Antetokounmpo as well. Antetokounmpo has managed to evolve from a gangly Greece player to man that is destined to take the game of basketball by storm in both skill and physicality.

Antetokounmpo has averaged 27.7 points on 57.8 percent from the field and 12.8 rebounds per game in the regular season. He may be in line for the Most Valuable Player award come June 24th.
Not only that, his level of play may soon put him among names such as LeBron James, James Harden, and Kevin Durant as the best this level of the hardwood has to offer.

For so many years, the Toronto Raptors have had playoff heartbreak after playoff heartbreak. LeBron James was often at the center of that heartbreak whether he played for the Miami Heat or the Cleveland Cavaliers.
As good as the Raptors were, they had no answer for the best player of his era. With LeBron leaving to head West, the Raptors had a chance.

Enter Kawhi Leonard.

Leonard may be the best two-way player in the entire league. His ability to score and defend can give opposing coaches headaches for days. Since winning the NBA championship in 2014 with the San Antonio Spurs, Leonard has consistently proven himself as one of the NBA's best.

Leonard averaged 26.6 points on 49.6 percent shooting and 7.3 rebounds per game in the regular season. He helped the Raptors earn the No. 2 seed in the East. He and Antetok0umpo will now clash in one of the most anticipated series for this season finally takes place.
The Bucks cruised to the Eastern Conference Finals, save a Boston Celtics' smashing in Game 1 of the second round. Milwaukee swept the Pistons in the opening round and dispatched of Boston in five games.
Therefore, this is their first true test of the 2019 Playoffs.

Toronto was stunned by the Orlando Magic in the first game of the postseason, and got back on track with a gentleman's sweep. Then came the second round versus Atlantic Division rival Philadelphia.

Not surprisingly, it was a physical brawl the entire way, leading to an epic seven-game series. While many would have predicted such a series between the two teams, no one saw such an epic ending coming.

Leonard hit the biggest shot in Raptors' history to win game 7. His shot rattled the rim four times before finally falling in, turning Scotiabank Arena into a madhouse.

But what will the Raptors do now? Despite several trips deep in the Playoffs, this is the first legitimate chance at the Finals for Toronto. Can they get past Milwaukee and bring the NBA's biggest stage North of the border?

What To Look For:

1. Is Toronto Fatigued?
As mentioned above, the series against the Sixers brought the Raptors' to the brink of elimination. It was a seven-game battle, and Game 7 itself was a missed shot away from overtime. That was Sunday. Toronto has had to travel to Milwaukee, practice and prepare for a Game 1 on the road in what should be an electric Fiserv Forum.
The Raptors will have to focus and channel their energy into stealing one of the two road games in Milwaukee. If they can, it could be an early turning point in the series.

2. Supporting Cast
We know that Antetokounmpo and Leonard will bring MVP play. But can Kyle Lowry, Brook Lopez, Khris Middleton, Malcolm Brogdon step up for their respective teams?
The better supporting casts may determine the winner of the East.

Brogdon saw his first playing time since March 15 in Game 5 against the Boston Celtics. He scored 10 points.

Bucks head coach Mike Budenholzer said Brogdon would be on a minutes restriction.
"He's such a pro," Budenholzer said. "He loves playing. He's very, very excited to be playing."

The Bucks will need George Hill, Brogdon, Pat Connaughton and the rest of the Bucks bench to show up against the Raptors the way they did against the Celtics. According to Andrews, Milwaukee built a third-quarter lead in Game 4. They never trailed afterward.

Lopez and Nikola Mirotic provide spacing as big men for Milwaukee. Therefore, spacing the floor needed for Giannis to explode to the basket.

Point guard Eric Bledsoe has been amazing all season. He averaged 15.9 points on 48.4 percent shooting from the field. If he can provide similar scoring here, it should leave Milwaukee with extra threats to create problems for the Raptors on defense.

For Toronto, it's about Lowry providing Leonard with support. He's been absent in the Playoffs, averaging only 12.5 points per game. He'll need to average around 20 to give Toronto a second scoring threat

Defensively, forward Pascal Siakam can be a wall on defense, stopping the best stars. Add Leonard with him, and anyone has a tough time on offense. With Lowry struggling, and no true third scorer (only Leonard and Siakam have averaged 20 plus points per game in the playoffs), Toronto needs all the D they can get, especially playing an MVP-type player in Giannis.

Center Marc Gasol can provide size, height, and toughness for Toronto, as seen against Joel Sixers center Embiid in the Semifinals. He should be used as the third man behind Leonard and Siakam to attempt to stop Antetokounmpo.
3. Coaching

Toronto started a new path with Nick Nurse replacing Dwyane Casey at the helm. The Raptors finished top five in total offense and total defense, according to NBA.com. Mike Budenholzer coached the Bucks to similar efforts. You have two of the NBA's brightest here, and the better adjustments should play a key role.

4. Giannis vs Kawhi

Antetokounmpo outplayed Kawhi through the three regular season games that the two titans played in. Antetokounmpo averaged 27.0 points, 15.3 rebounds and 2.7 combined steals and blocks per game. Leonard averaged only 22.0 points 7.7 rebounds and four assists per game.

If Antetokounmpo out plays Leonard again, it's hard to see Toronto overcoming it. Antetokounmpo is averaging 27.3 points and 12.7 rebounds per game in the playoffs. Leonard is averaging 31.2 points and 8.2 rebounds per game. It's important both stars play like MVPs otherwise, the series is over for either the Raptors or Bucks.

While Leonard has the length to cover Antetokounmpo, I believe Antetokounmpo's height (7-f00t) could be a crucial factor when Giannis is on offense in particular. His ability to see over most players should allow for his post play and to view windows for passes when Toronto doubles.

If Leonard can continue his stellar play in the playoffs, then this could be a better duel than I anticipate. Assuming he has a similar performance to Game 7 against the Sixers where he scored 41 points, Leonard could single-handedly win the series for the Raptors.

Prediction: Bucks in 7

Antetokounmpo outperforms Leonard, the Bucks' supporting cast steps up and Mike Budenholzer makes the adjustments to overcome an MVP candidate in Kawhi Leonard. In addition, while Pascal Siakam will play a major role in scoring for the Raptors, they don't seem to have enough for a third threat. Kyle Lowry has been too inconsistent to be a major factor when it counts.
Antetokounmpo steps up to an MVP series, and I think he has at least one 40 + point game in the series. Bucks overcome the Raptors, 4-3.
Comments
comments