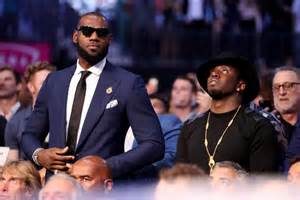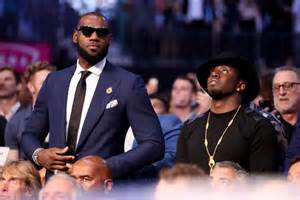 LeBron James is not only a force on the basketball court, but he has become an even more powerful force off of it. The Cleveland Cavaliers' superstar is the template for the next generation of high profile athletes.  He has generated millions off the court in business, and been giving as a philanthropist. In addition, he has been outspoken on issues of race, injustice and politics. Recently, James fired back at retailer H&M via Twitter for its outrageous ad featuring a young black boy in a sweatshirt declaring himself as the 'Coolest Monkey In The Jungle.' :
"@hm u got us all wrong! And we ain't going for it! Straight up!
Enough about y'all and more of what I see when I look at this photo. I see a Young King!! The ruler of the world, an untouchable Force that can never be denied!
We as African Americans will always have to break barriers, prove people wrong and work even harder to prove we belong but guess what, that's what we love because the benefits at the end of the road are so beautiful!! #LiveLaughLove❤️ #LoveMyPeople"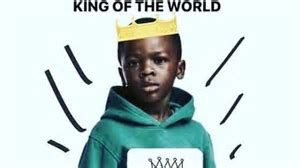 James replaced the orginal ad with his on version of the youngster, featuring him as a king.
H&M has since removed the young black kid from the ad. However, the very fact the company approved the ad in the first place shows an obvious lack of diversity in its marketing department. There is no way that ad could have passed through the eyes of people of color in the marketing department without someone mentioning how offensive that would be to black people.
Or, perhaps, there were people who pointed out the problem with the ad, and H&M didn't give a damn about what some people may think, and ran it anyway. 
Could be that H&M has bought the Trump hype that  suggests the delusion the Trump base is a large enough market for them to succeed.  Whatever the case, all people, black and brown and yellow and white, should think about how something this blatantly despicable could ever happen the next time they decide to do business with H&M.
Comments
comments