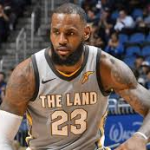 By Shaquille Hill, For TheAfricanAmericanAthlete.com
LeBron James will not pick up his $ 35.6 million option with the Cavs for next season and will become an unrestricted free agent, according to multiple sources, and confirmed by ESPN. James averaged 27.5 points, a career-high 9.1 assists, and 8.6 rebounds this season.
Opting out doesn't necessarily mean that James is leaving. According to ESPN's Kevin Pelton, James opting out makes it harder for a sign and trade. Pelton writes that the likely outcomes are LeBron to Philadelphia, Los Angeles, or returning to Cleveland.
Although everyone is waiting for James to make his third decision, James himself seems to be influenced by other decisions around the league. Kawhi Leonard, who is in trade talks with San Antonio, is reported to prefer the Lakers as his top destination. The Lakers are hoping to acquire Leonard to attract James to LA.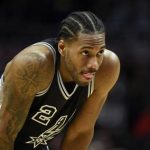 The Cavs themselves are reported to possibly aim for a trade to acquire Leonard or Hornets guard Kemba Walker. However, the Cavs don't seem to have the pieces strong enough to attract a buyer outside of new draft pick Collin Sexton, and possibly Kevin Love. I do feel a one, and one deal with the Cavs may allow them breathing room to acquire pieces to keep James. James could sign a supermax deal worth up to $ 205 million with Cleveland for 5-years, compared to 4-years and $ 152 million elsewhere, according to ESPN's Dave McMenamin.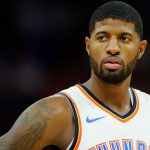 The Sixers are another possible destination, although many think James and Rookie of the Year Ben Simmons have games that are too much alike to benefit each other. Also, James may likely clog the paint with center Joel Embiid.
The Rockets are rumored to be a James destination also, although the cap space for acquiring James may be tight with max deals for both MVP James Harden and Chris Paul. The Rockets would likely have to acquire James via sign and trade, losing valuable pieces such as Eric Gordon and P.J. Tucker.
Finally, there's also Paul George, who is also being courted by the Lakers as an option to acquire James. However, it seems more likely that George could sign a max deal to stay in Oklahoma City. George himself said a championship is the top goal for his decision. If that's the case, the Lakers may be the best choice.
As of now, James' likely destination seems to be between the Lakers and Cavs. The team that acquires the best pieces to become a title contender may win James over.
Comments
comments