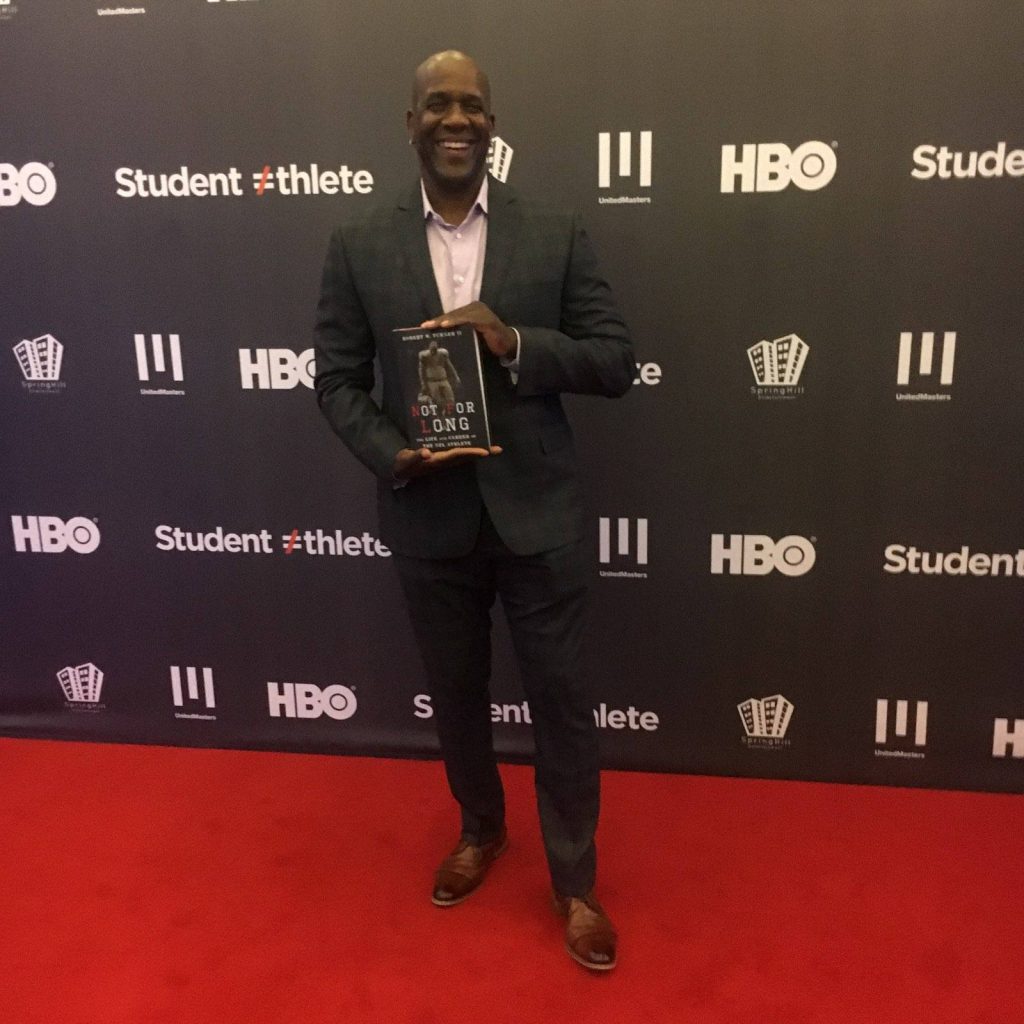 The latest edition of TheAfricanAmericanAthlete.com talk show with Michael Roberson and Rickey Hampton included a fascinating conversation with Dr. Robert Turner, the author of 'Not For Long: The Life and Career of the NFL Athlete'  and featured in the recent HBO documentary, 'Student-Athlete'.
Dr. Turner talked about the inspiration for his book and his take on the documentary, which took a deep dive into the politics and pitfalls NCAA athletes face.
He was later joined by Robert T. Green, CEO  of Pre-Post Game, Inc., which advocates for athletes rights, in an insightful conversation about the world of sports from a business and societal perspective.
Click the link to hear the interview.
Comments
comments