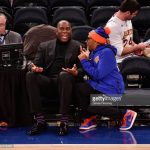 By Rickey Hampton, Editor and Founder of TheAfricanAmericanAthlete.com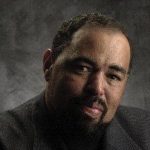 When Carolina Panthers owner Jerry Richardson put his team up for sale following allegations of sexual harassment, music mogul Sean Combs made it known  he was interested in buying the franchise.
Whether Combs or any other black person buys the team, the next owner of the Panthers should be a black person. Despite the impact of the black athlete in the NFL, racism has prevented the league from fully opening its doors to players off the field in front office jobs, coaching and ownership. Currently, the NFL has all white ownership, with the exception of Shahid Khan in Jacksonville.

And if not for pushback from advocates of diversity, there is no telling where the NFL would be in regards of diversity. Only because of  policies such as the Rooney Rule, which demands teams interview black coaching candidates, have black coaches gotten opportunities at leading teams. And there  are those who feel the Rooney rule is not enough.
One thing is sure, the NFL needs to have black ownership.
Now, there are questions to whether Combs can afford the Panthers, who are worth an estimated $2.3 million.
And, while I never make it a habit to count another man's money, I don't think Combs has the kind of money that say, a Martha Firestone Ford, the owner of the Detroit Lions would have. I mean, when you got Firestone and Ford in your name that ain't old money, 'that's ancient money'. Ms. Ford writes a check at the bank and the bank bounces.
However, if Combs doesn't have all the financial support on his own, there are members of America's black community who can help him. A great example of this occurred in 1992 when Spike Lee ran out of cash while filming the landmark movie, "Malcolm X".
What did Lee do? He turned to the power-brokers in the black community, including NBA superstars Michael Jordan and Magic Johnson. Check out the video link for the rest of the story.
Comments
comments