Notice
: Undefined offset: 1 in
/var/www/wp-content/themes/jnews/class/ContentTag.php
on line
86
Notice
: Undefined offset: 1 in
/var/www/wp-content/themes/jnews/class/ContentTag.php
on line
86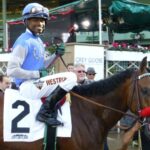 The mint julips are  flowing in Louisville this weekend as horse racing fans from all over the world gather for the 144th  Running of the Roses at the Kentucky Derby.
It should be noted that black jockeys once played an important role in the event. In fact, Oliver Lewis rode Aristides to victory in the very first Kentucky Derby in 1875. In fact, 13 of the 15 jockeys in that inaugural race were black.
Black jockeys were in the winner's circle in 13 of the first 15 races at the Kentucky Derby, and dominated the sport overall.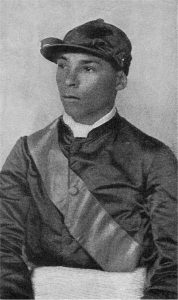 It is really amazing that in a society where the legacy of slavery was being clung to by many white southern horse owners, black men prospered in the world of horse racing, both on the horse and in the stables.

Ansel Williams, a black man, was the trainer for Aristides, and considered the finest trainer in the world. By the way, Williams had been a slave sold from stable to stable. Isaac Murphy, the son of former slaves, is considered one of the best jockeys ever. He won more than one-third of the races he entered, including successive Kentucky Derby victories, something that hadn't been done before.
At the turn of the century, white jockeys became envious of the black jockeys dominance. They began a movement to force black jockeys out of the sport through intimidation, and even teaming up on the track to 'box' black jockeys in on the track.

It wasn't long before black jockeys couldn't get jobs, because the horse owners knew they were not going to be given a fair chance to win.
The great Willie Simms, who rode to victories in the Kentucky Derby, Belmont Stakes and Preakness, couldn't get a job because he was black. No black man has won the Run for the Roses since Jimmy Winkfield in 1902, and no black man even rode in the Kentucky Derby from 1921 to 2000 (Marlon St. Julien).

In 2013, Kevin Krigger rode Goldcents at the Kentucky Derby.
Over Krigger's locker at the Derby that year was a picture of Jimmy Winkfield. It is his way of honoring the black jockeys who came before him. 
Comments
comments