By Rickey Hampton, Editor and Founder of TheAfricanAmericanAthlete.com
When the playoffs started back in April I wrote in TheAfricanAmericanAthlete.com that it is no way Cleveland and Golden State would meet again in the Finals. The Cavs entered the playoffs as the No. 4 overall seed following an up and down regular season in which several of the players were traded away.
Well, I was dead wrong, although I must admit that I am not surprised to see these two teams meet in the Finals for the fourth consecutive year.
Why? Well, the Warriors are very, very good. And while they haven't played at the consistent level of the past three seasons, when they have needed to be Warriors_ like after falling behind 3-2 to Houston in the Western Conference Finals _ they have risen to the occasion.
And, of course, the Cavaliers have LeBron James, simply the most complete player I have ever seen in a basketball uniform. James extraordinary play and his leadership has willed a collection of players, who are mostly role players, to the cusp of an NBA title.
What's more, these are two of the most loved/hated teams in the National Basketball Association. Fans love the Warriors because of the firepower of Steph Curry, Klay Thompson, Kevin Durant and Draymond Green. Fans hate the Warriors because of Steph Curry, Klay Thompson, Kevin Durant and Draymond Green. Fans hate the Cleveland Cavaliers because they have LeBron James. Fans love the Cleveland Cavaliers because they have LeBron James. 
Golden State is the clear favorite. They have been the best team in the NBA the past four seasons, and that includes 2016 when James and Kyrie Irving were catalysts as the Cavs rallied from a 3-1 deficit to capture the title. The Warriors simply couldn't overcome the force of James.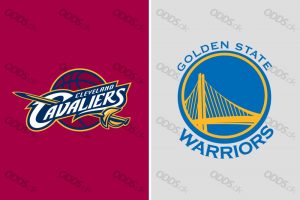 Here is a look at what each team will need to do to win the NBA title:
Golden State _ The Warriors are so much better than Cleveland that they really don't have to do anything special. Just make shots. If they shoot the ball with any kind of consistency in the series they will simply be able to outscore Cleveland, even with the expected onslaught of LeBron James. Furthermore, they don't even need everyone to play well. Thompson can have a quiet night, say 15 points, while Durant and Curry have a couple of 30 point nights. If Golden State is making shots and stays away from having high turnover games, they will capture their third NBA title in four years.
Cleveland _ You may think I would spend most of this segment telling you about James. I am expecting him to be brilliant. I am expecting him to give his team whatever it needs to win, points, rebounds, assists, timely defense and leadership. What James needs is some of his teammates to play exceptionally well. J.R. Smith needs to find his 3-point shot. Kevin Love needs to get healthy and play lights out. Tristan Thompson needs to dominate both ends of the floor on board, and stay in front of the Warriors' guards in pick-and-roll situations. You see where I am going with this. The Cavs' will need some exceptional performances game in and game out from someone other than LeBron James. The goal will be to somehow keep these games close going down to the final moments. If they can do that, then it's advantage Cavaliers. That's because they have No. 23 to close games out. 
Although it is hard to bet against LeBron James, I am doing so. The Warriors simply have too much offensive firepower for the Cavaliers to match. I am saying Golden State in four, only out of respect for James' brilliance. However, if the Warriors get it going the Cavaliers will have trouble winning one game.
Comments
comments