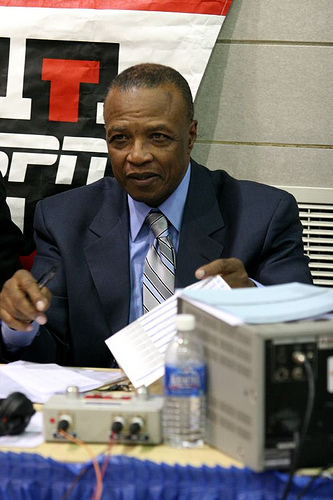 Sports broadcast legend and ESPN announcer Charlie Neal, whose golden voice brought Black College football to the nation, stopped by to visit 'Express Yourself with T-Ramone and Sco'.
Neal talked with show hosts Tim Turner and Roscoe Nance about his days calling Black College football games with Lem Barney, the NFL Hall of Famer, and Jackson State University legend, on BET.
Neal broadcasts game featuring a young Jerry Rice setting the world on fire at Mississippi Valley State University before he would go one to become the best wide receiver in the history of the NFL.
The interview picks up at the 12:30 mark with the introduction of Neal.
Comments
comments