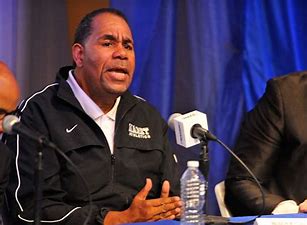 George 'Dee' Williams was the featured guest on the latest edition of 'In And Out Of Sports', hosted by D.C. talk show legend Butch McAdams.
Williams, a longtime basketball official, is considered one of the premier historians on Washington, D.C., basketball.
Dee and Butch talked about the rich history of D.C. basketball that includes greats like Elgin 'Rabbit' Baylor, Adrian Dantley, and John Thompson, to name a few.
'In And Out Of Sports' is sponsored by Horton Funeral Service, Takoma Station, and Elite Dental. Click the link to hear the interview.
Comments
comments