Notice
: Undefined offset: 1 in
/var/www/wp-content/themes/jnews/class/ContentTag.php
on line
86
Notice
: Undefined offset: 1 in
/var/www/wp-content/themes/jnews/class/ContentTag.php
on line
86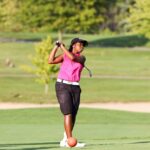 By Rickey Hampton, Editor and Founder of TheAfricanAmericanAthlete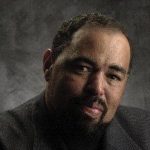 "That's your ball, dad," said 17-year-old Alana Jones, pointing to the golf ball belonging to her father, Keenan, which was about 10-yards behind her tee shot at a suburban Detroit golf course. Jones, an outstanding young golfer, was giving her dad the business after pounding a 250-yard drive past him on the first hole at Farmington Hills Golf Club in suburban Detroit.
The good-natured ribbing is all a part of a round of golf for these two, who have forged a unique relationship through the game of golf. Jones was introduced to the game by her father when she was six-years-old.
"I saw him chipping balls in the backyard one day, and I told him that's what I wanted to do," Alana explained. And, from that moment on nothing has stopped Alana. Jones, one of Michigan's top junior golfers, will be heading to the University of Detroit-Mercy on a golf scholarship in the fall.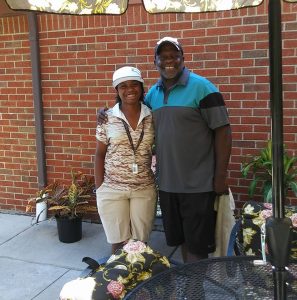 Alana has been playing golf competitively since she was age six and holds practically every school record at North Farmington High School, where she was a three-time qualifier for the Michigan High School Athletic Association state tournament.
Alana will be part of an elite field of golfers participating in the prestigious Bill Dickey Invitational (June 27-28) in West Palm Beach, Fla. The event honors the late Dickey, who was instrumental in promoting golf for aspiring African-American golfers.
Current PGA Tour player Harold Varner III is a past champion of this event, as well as LPGA Tour players Cheyenne Woods, Sadena Parks and Mariah Stackhouse. Jones has a chance to be a part of the next generation of young black golfers to play on the professional links. She is the complete package with her game, which includes an impressive short game and power off the tee.
"This is what I want to do at the highest level," Alana said. "I love the challenge that golf brings to you. I am motivated to get better every day. I love getting out there and taking on the challenge to see how good I can be."  There is no doubt with her skill set that she has an opportunity to earn a living on LPGA Tour in the future.
But this is not only the story of a talented young golfer, but it is also about a father who has helped her seek her dreams. To be sure, Keenan Jones hasn't done this alone, his wife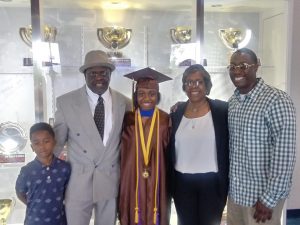 Alicia is an ever-present fixture in the family. She, too, has played an equally important role in Alana's success.
But as we celebrate Father's Day, a special shoutout goes to Keenan. He is the excellent example of what a father does. He served his country in the armed forces for 22-years (active then reserve) and then worked for the United States Post Office for 34-years. Jones, guided by the strength of his mother's love, lifted himself out of difficult circumstances growing up in Detroit and has made a great life for himself and his family.  It wasn't easy. "There were times I could've gone either way," Jones said. "But I kept trying to make good decisions. I was determined to do something with my life."
Jones will tell you there is nothing special about what he is doing. As a father, he is only doing what he is supposed to do. There is indeed truth to that, but the image of the black man in America has been all too often shaped by negative media who want to lump black men into a bag that depicts them as uneducated, violent and out of the family picture.
That is a myth.
And today we celebrate men like Keenan Jones who are strong black fathers that are the anchor for a highly successful segment of Black America that some people don't even know that it exists.
Comments
comments