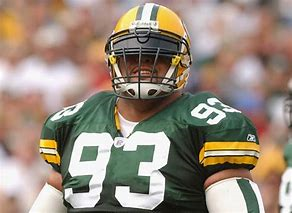 By Leland Stein III, For TheAfricanAmericanAthlete.com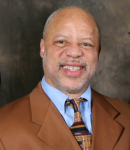 DETROIT, Mi. – The Detroit Sports Zone recently hosted its Seventh Annual High School Hall of Fame Awards Ceremony at Bert's Market Place Theater.
In a one-on-one interview I implemented with NFL Hall of Fame legend, Jim Brown, he told me that "we have to tell our own stories." That is exactly what the Detroit Sports Zone organizers are striving to accomplish.
"Our music and sports histories are very important," said Detroit Sports Zone board member, Michael Price. "Never before has All-City, All-Metro, All-State, or All-American sports legends from Detroit Public Schools been honored for their athletic and academic accomplishments, and, their productivity as citizens in Detroit, or across the globe. We are also honoring men and women so the youth can see them and maybe even emulate their efforts."
Continuing with Price's assertion, it is important for the young people to see others that have lived in their neighborhoods, went to their schools and fought through some of the same constraints/problems many of our youth endure still today.
Urban cities throughout America continue to yield young men and women that negotiated the negatives of their environments and uplift themselves via athletics. The 2018 Class continues this aim as it is a diverse conglomeration of achievers and educators.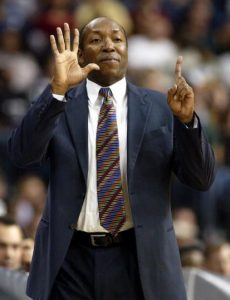 The 2018 honored awardees were:
Gilbert Brown graduated from Detroit Mackenzie High and the University of Kansas. He was All-State at Mackenzie and All-Academic while at Kansas. He has been placed in the Kansas 'Ring of Honor' and the Green Bay Packers Hall of Fame. Brown played nine years with the Packers and in 1996, he started all 16 games next to Santana Dotson, Sean Jones and Reggie White, a defensive unit that allowed a league record low 19 touchdowns and went on to win Super Bowl XXXI.
"I used football to go to college," Brown told me after the induction ceremony. "Never thought it would go this far, playing in Green Bay alongside Reggie White, winning the Super Bowl, and now getting honored at home is very special indeed. My family, coaches and friends are all here."
Johnny Davis prepped at Detroit Murray-Wright High and the University of Dayton. He was a high school All-State and All-American. He continued his stellar play at Dayton making the U.S.A. Men's Basketball team and helping it earn a Pan American Games gold medal. Playing 10-years in the NBA, his stellar moment came in 1977 with Portland winning the valued NBA championship. Later be became the first and only Detroit Public School League alumni to become a head coach in the NBA – he led three NBA teams.
"I grew up in the Brewster Projects and played in the PSL," Davis recalled after leaving the stage. "Words cannot describe how I feel about being home and getting recognized by the Detroit Sports Zone. Ever since I left for college, played in a number of cities in the NBA, and, coached on even more NBA teams, no matter my travels, Detroit was and is still my home.
"
Markita Aldridge, a 1991 Detroit Martin Luther King High All-State, All-American basketball star led her school to a Michigan Class A State title. She was also named Miss Basketball in the State of Michigan. She also starred at UNC-Charlotte. Played in the WNBA and overseas. She has her own foundation and is the mother of two boys.
Jim Bibbs, an Ecorse High and Wayne State MA graduate, and high school track star, who tied a Jesses Owens world record in the 60-yard dash (1951) while at Eastern Michigan University. Transferring his history and knowledge to Michigan State University he became the first black head track coach in the Big Ten (1975-1995). He has coached 26 All-Americans, 52 Big Ten Champions, been named to three track Hall of Fames and was A. Phillip Randolph Institute Unsung Hero Awardee.
"I remember the days of the Black Bottom and Black Experience in Detroit," Bibbs told me, "so, these Detroiters getting together to honor and recognize their own, makes this even more special for me, and, reminds me of how we had to do for ourselves."
David "Smokey" Gaines came out of Detroit Public Schools (Miller and Northeastern High) and continued his education at LeMoyne-Owens College (BS) and Eastern Michigan (MA). The All-City basketball star left college amid the segregation era and found solace with the Harlem Globetrotters (1963-67). From there, among many endeavors, Gaines started his career passion coaching. In particular, he became an assistant coach at University of Detroit (1973-77) and head coach (1977-79). From there Gaines piloted San Diego State University as head coach (1979-87) and as Assistant Athletic Director (1987-89). He eventually went back to become Athletic Director and head coach at LeMoyne-Owens (2005).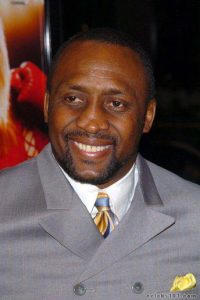 Thomas "Hitman" Hearns prepped in Detroit schools and rose in the Sweet Science under the tutelage of legendary Detroit Kronk trainer, Emanuel Steward. Hearns became the only boxer to win five world titles in five divisions; he also, was the first to hoist eight world titles in six weight classes. He was selected into the International Boxing Hall of Fame in 2012.
Sammy Gee is a graduate of the legendary Detroit Miller High School where he earned All-City honors in football, basketball, and baseball. He was no doubt one of the greatest all-around athletes to come out of the city. Gee played with the world-famous Harlem Globetrotters for eight years, played Negro League Baseball with the New York Cubans, as well as, with the Brooklyn Dodgers Canadian American League Farm Team.
George Perles went to Detroit Western High and to Michigan State University. The United States Army veteran came back to the city to coach St Ambrose tot the Detroit City Leagues title. He then became defensive line coach at Michigan State for 12-years. He parlayed that endeavor into a defensive coordinator position with the Pittsburg Steelers from 1972-82, and, with it came four Super Bowl championships. He left the Steelers to become head coach at Michigan State (1982-94) winning two Big Ten titles and one Rose Bowl.
Ronnie Phillips prepped at Detroit Denby High and continued on to the University of Illinois. Phillips was an All-City and an All-State runner at 880-yards, one-mile run, and cross-country. At Illinois he became an All-American and All-Big Ten, setting the conference record at the 800-meters that lasted from 1972-82. He went on to become a noteworthy educator in Detroit, rising up as a counselor, department head and principal.
Dr. Robert Sims graduated from Detroit Western High as an exceptional basketball player, he went on to get a BS from Eastern Michigan, an MS from New York University and later earned his D.O. for Osteopathic Medicine and Surgery. He was very successful in private practice medicine and surgery for almost 30-years. Yet, he still gave his valuable time to give Detroit Schools athletic teams physical examinations. He was selected to the Eastern Michigan Hall of Fame basketball/track.
Not only were the "Terrific Ten" acknowledged and feted, the Detroit Sports Zone awarded four scholarships to present and former city students.
The Detroit Sports Zone's history is featured prominently on www.detroitsportszone.org, and, it showcases the history makers and features video history with present and past inductees.
Leland Stein can be reached at lelstein3@aol.com and at Twitter @LelandSteinIII
Comments
comments