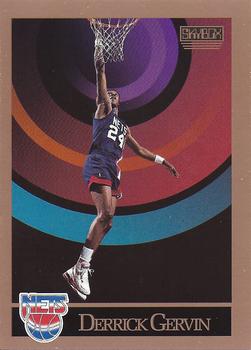 Former Los Angeles Clippers and New Jersey Nets head coach Don Casey was a guest on the latest edition of Derrick Gervin's 'As Good As It Gets' podcast.
Casey has been around the NBA and college ranks for more than 30 years. He was the head basketball coach at Temple University, before moving on to the NBA where he coached the Clippers for two seasons 1988-1990, and later the Nets (1998 to 2000). He also spent time as an assistant with the Chicago Bulls and the Boston Celtics.
Casey, and his son, Mike, discuss the game then and now with Derrick, and Rickey Hampton and Michael Roberson from TheAfricanAmericanAthlete.com. Click the link to hear the interview.
Comments
comments