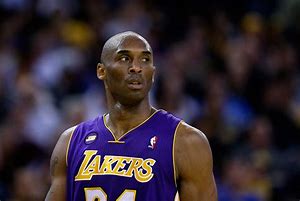 By Rickey Hampton, For The AfricanAmericanAthlete.com
Sunday, Jan. 26th, 2020 will always be one of those days that you will remember where you were, and what you were doing when you heard the news that Kobe Bryant died.
The tragic death of Bryant, one of the NBA's greatest players, and his daughter Gianna, along with seven other passengers in a helicopter crash, stunned the world. There was up to the minute coverage on most cable networks. Social media exploded with tributes to Bryant.
And as we watched, we somehow were hoping that it was not true.

Losing Kobe Bryant, only 41, feels like losing a family member.  This bright, shining light of a human being who was a fierce competitor on the court, a caring father, husband and humanitarian off of it, captivated so many of us. 
And there is a good reason for that. He literally grew up in our living rooms.
We invited Bryant into our lives for the past 24 years or so. Bryant was drafted with the 13th pick in the 1996 draft by the Charlotte Hornets, who then traded the  18-year-old  to the Los Angeles Lakers for Vlade Divac. With all due respect to Divac, who was a good player, it is one of the worst trades in NBA history.
Kobe went to Los Angeles and made history, winning five titles in his 20-year career with the Lakers.
We watched Bryant first on our television sets in our living rooms, family rooms, and sports bars. In recent years we watched on our cell phones, I pads, and computers as well.
Whether you watched him in the high definition of the 21st century or the earlier flat screens in the '90s, his relentless competitive spirit and extraordinary skill set stood out.  His integrity, spirit and heart invited us in as he bared himself to us interview after interview.
And, whether you cheered against him, like I did when the Lakers took on my beloved Pistons in the 2004 NBA Finals, or you cheered for him, there was always a mutual respect for the way Kobe Bryant competed.

The intimacy of the sport of basketball, and the technology that allowed us to watch every move on high definition screens, brought us in so close that many of us felt like we knew Bryant.
It is why losing Kobe feels like losing a good friend or relative.

The loss of this light that was Kobe Bryant, his daughter Gianna and the seven other passengers is humbling.  It is yet another reminder of how precious our lives are. and how, in the twinkling of an eye, our lives can change dramatically.

We aren't promised tomorrow. We aren't even promised the rest of this day.  That is why it is important to be secure in your spiritual relationships, let the people who you love know it, and live your life to the fullest.

Kobe Bryant was only with us for a short time. But his legacy will live on forever. 
Comments
comments