Notice
: Undefined offset: 1 in
/var/www/wp-content/themes/jnews/class/ContentTag.php
on line
86
Notice
: Undefined offset: 1 in
/var/www/wp-content/themes/jnews/class/ContentTag.php
on line
86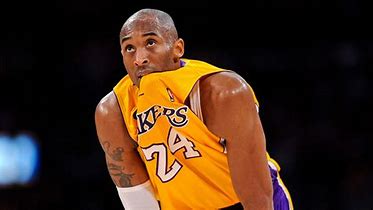 By Shaquille Hill, For TheAfricanAmericanAthlete.com
It's hard to put into words. Yet, I will attempt to do so.
Kobe Bryant was an inspiration, an icon. For many in my generation, he was the first megastar that we could fully see and appreciate.
For many of us, particularly sports fans, and athletes, we saw what we wanted to be in Kobe.
His drive, his passion, his intellectual volume. He was constantly striving to be the best.
This came to be known as 'Mamba Mentality.'
It went beyond sports. It was academics, relationships with family and friends, and even competing with ourselves day in and day out. Michael Jordan has it, so does Magic.
However, we didn't see them the whole way through. Fortunately, those traits were inherited by Kobe Bryant.
We lived our generation's biggest dreams and accomplishments through him. We loved his passion, his focus, his constant grinding, 24/7.
Even the biggest hater had to respect his will to work. To embrace the work, improving the most intricate of details to the very last inch.
As teenagers, we'd admired and were inspired by it. We may not score 81 points in a game. But acing that big test gave us the same feeling. We may not drop 60 points in our last game, but a 4.0 in your last semester?
Kobe. The Mamba Mentality baby.
We literally grew up with Kobe. We were barely in elementary school when he entered the NBA. I was a month away from turning 8 when Kobe and Shaq won the first of their three straight championships between 2000-2002.
We saw Kobe grow into a superstar in that span. From a rookie to a role player, eventually co-star, and co-headliner with O'Neal.
Kobe eventually grew into his own away from Shaq in our adolescent years. As we were trying to make a name for ourselves in our communities, Kobe was racing to complete his own legacy – no footnotes needed. Kobe solidified his legacy with the 2008 MVP. In 2009 and 2010, he earned back-to-back championships, his fourth and fifth, respectively.
His legacy was complete.
We would graduate high school around this time. Writing the words for our next chapters in our books while simultaneously celebrating what we had already accomplished.
Little did we know, Kobe was doing the same.
Kobe would take on the business world with the same ferocity he had on the court. From shoes to books and movies. He had a series with ESPN, 'Detail' giving us basketball fans the intellect of a basketball playbook.
He had interests beyond basketball. But the same drive that made him the best on the hardwood made him great off of it. Any sports fan with any dream can relate to that. I know I can.
Most importantly, he was a giving, loving, loyal father. He shared his passion for basketball and life with his daughters, and basketball flowed through his 13-year-old Gianna. It was built into her DNA. It was a joy to watch.
And then, it was snatched suddenly. No warning. No time to reflect for us. Kobe, his baby girl, and precious others were gone in an instant. I could never imagine having to protect my closest loved ones against inevitable death that would hit so suddenly.
But the blessing in this is that Kobe utilized every bit of his energy, his will, his strength, and intelligence to be great. And in turn, he used those gifts to become an inspiration for us.
If we tried hard enough, focused enough, trained enough, not only could we achieve our own greatness – but we could inspire others to do the same.
Thanks for the passion, we lived. The dreams accomplished. I think the best way we can honor Kobe is to help ourselves and others be our absolute best. Kobe would want nothing less.
Thanks, Mamba. Young Diesel Out.
(Shaquille 'Young Diesel' Hill is a writer based in Flint, Mi. You can read more of his work at: (https://shaquillehillsports.wordpress.com/)
Comments
comments