By Rickey Hampton, Editor and Founder of  TheAfricanAmericanAthlete.com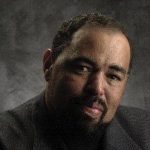 Note to every future NFL free agent. Don't sign with Dallas. Make Cowboys owner Jerry Jones pay for his plantation like demand that his players 'must' stand during the playing of the 'Star Spangled Banner' before games.
"I obviously wouldn't dare speak for any of the other owners, much less in general about 31 other owners," Jones said. "As far as the Dallas Cowboys are concerned, you know where I stand. Our team knows where I stand on the issue. Our policy is that you stand at the anthem, and toe the line."
Jones has every right to set the work rules with his football team. That is his prerogative. Of course, by stepping out and taking that stand what Jones has done is make his black players seem like boys. And, I do mean black players because sadly, far too many white players _ save men like Philly's Chris Long _ don't see this issue as their fight.
Clearly, Jones does not understand the unwritten obligation black athletes have carried for decades when it comes to justice and equality. From Jack Johnson to Colin Kaepernick, black athletes have used their platform as athletes to address issues of social justice and equality in America. Of course, if America had only kept its promise that 'all men are created equal' from the beginning, there wouldn't be a need for black athletes to kneel during the anthem.
How can America ever take the moral high ground when the country was created by its destruction of Native Americans? But I digress.
Just like Jones has rights, so do free agents. 
And going forward I hope every big-time free agent will shun the Cowboys, and make it a point to say they don't want to play for Jerry Jones.
"The owner of the Dallas Cowboys, with the old plantation mentality. What do you expect?," said Richard Sherman, the San Francisco 49ers' cornerback. Malcolm Jenkins of the Philadelphia Eagles compared the opinion of Eagles' owner Jeffrey Lurie to Jones, and it's no contest.
"Jeffrey's been very supportive of us from the beginning," Jenkins told a New Jersey newspaper.  "I don't see Jeffrey as a bully like Jerry Jones is. Lucky for me, I don't play for the Cowboys, nor would I want to."

"It's unfortunate that you have owners like (Jones) that use his position to intimidate and intentionally thwart even the idea of his players thinking individually or having a voice about an issue that affects their communities daily. It's unfortunate."
This is not asking the future high-profile free agents to make a big sacrifice, because there will be 31 other teams out there who will be glad to sign them. NFL checks are all good, whether they come from Dallas or Jacksonville. Shunning Dallas would be a great way to show Jerry Jones that this is 2018, and not 1800. And it will also be a great way to pay back for the way the NFL's white ownership has whiteballed Colin Kaepernick.
Everybody knows that Kap is good enough to play in the NFL, and everybody knows why he isn't playing in the NFL. Now is the players chance blackball Jerry Jones by not playing in Dallas, and then let everybody know why they won't play in Dallas.
Comments
comments