Notice
: Undefined offset: 1 in
/var/www/wp-content/themes/jnews/class/ContentTag.php
on line
86
Notice
: Undefined offset: 1 in
/var/www/wp-content/themes/jnews/class/ContentTag.php
on line
86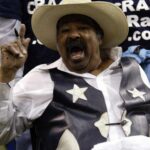 By Rickey Hampton, Editor and Founder of TheAfricanAmericanAthlete.com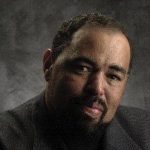 Recently, I wrote a column in TheAfricanAmericanAthlete.com saying that all future NFL free agents should avoid signing with the Dallas Cowboys. Doing so would be a perfect way to show team owner Jerry Jones that he can't treat his men like boys by threatening to cut players if they don't stand for the national anthem.
I hope these future free agents will look to sign with one of the other 31 teams in the NFL. Doing so would send a powerful message to Jones.
But not only should free agents avoid Dallas, but it's also time for Cowboys' fans to find a new team.
If you are a black person who still cheers for the Dallas Cowboys after what Jerry Jones has done, essentially treating the men on his team, specifically the black men on his team, like boys, you are condoning his behavior.
Unless you have a child or a relative that plays for that team, I don't know how you can be supportive of them. In fact, even if you have a relative who plays for the Cowboys you should cheer he plays his ass off, and stays healthy, so he can hit free agency and get the hell out of Dallas.
After Jones said that he would demand that his 'boys', 'toe the line' during the national anthem he not only insulted his black players but America's black community. Jones is the man who brought in a player who beat the hell out of his girlfriend but dare not let one of his player's make a stand for a righteous cause.
So, if you cheer for the Cowboys, you are cheering for Jerry Jones, a man who treats his team like boys, not to mention the fact that he is supportive of the current president, who is a racist.
In the black community, we often ask our athletes to use their platforms to take on issues of social justice and equality. Historically, many of them have, from Paul Robeson to Jackie Robinson to men like Arthur Ashe, Bill Russell, Jim Brown, Muhammad Ali, and today, Colin Kaepernick. Have taken on issues that impact the black community.
And, let's not forget women standing on the front line like Olympians Wilma Rudolph and Wyomia Tyus, and tennis greats Venus and Serena Williams. 
Well, here is a chance for the people who have cheered these men and women on to make a statement as well. Already, black people are staying away from the NFL in general for its blatant 'whiteballing' of Colin Kaepernick, who is about to go into the second year without signing with a team even though he is as good or better than more than half of the starting quarterbacks in the league today.
If you are going to cheer and watch the NFL, the least you can do is kick the Cowboys to the curb. Jerry Jones does not deserve your support. Of course, I know there are a lot of black Cowboy fans who are going to cheer the team on, regardless. You can do that, but remember in the future if you ever criticize a black athlete for 'not doing anything' in their respective community, you are a hypocrite on this issue.
Comments
comments