Notice
: Undefined offset: 1 in
/var/www/wp-content/themes/jnews/class/ContentTag.php
on line
86
Notice
: Undefined offset: 1 in
/var/www/wp-content/themes/jnews/class/ContentTag.php
on line
86
By Sope Eweje, For The African-American Athlete
Our hoops expert Sope Eweje breaks down some key games and what to look for as the march towards the men's Final Four begins.
First round upset pick
#12 UNCW over #5 Virginia – UVA has been in a steady decline since the beginning of February. After starting the season 18-5, the Cavaliers lost 5 of their remaining 9 games, including a loss against UNC in which they scored 41 points. Their problem is obvious: no reliable offensive weapons. Only ONE of their players averages double digits, senior guard London Perrantes (12.5 PPG). But what is UNCW's strong suit? You guessed it, scoring. Averaging a whopping 85.2 PPG and coming off a 7-game win streak, UNCW, led by guards CJ Bryce (17.6 PPG), Chris Flemmings (15.8 PPG), and Denzel Ingram (14.5 PPG), is well positioned to pull off this shocker. As good as Virginia's defense is, and it is good (1st in DI for opponent's PPG at 55.6), I don't think it's defense alone will be enough to prevent this upset.
Sleeper alert
#6 SMU – If SMU can get past it's first round matchup vs. Providence or USC, the American Athletic Conference champs are in a good place to end up in the sweet sixteen, as they will likely be playing a weakened Baylor team in the second round. The team's biggest weaknesses are size and depth, but their likely sweet sixteen matchup Duke has the exact same flaws. If SMU can generate enough offense to get past Duke, we could see them in the Elite 8.
Elite 8 matchup
#2 Duke over #1 Villanova – Duke is playing the best basketball of any team in the country right now. After winning 4 games in 4 days against 3 ranked opponents to win the ACC tournament, it's hard to pick against Duke, who was ranked preseason #1, especially as top recruit Harry Giles starts to come back into form after his pre-season knee injury. Villanova, who is returning multiple players from the national championship-winning team, will definitely be ready but Duke's hot shooting (51% from the field over the last 4 games) will be a lot to handle.
2. South
First round upset pick
#11 Kansas State over #6 Cincinnati – Although I picked a different Cinderella (more on this later), Kansas State seems as likely as any higher seed to end up in the second round. The Wildcats beat Baylor in the Big 12 tournament and are fresh off a victory against Wake Forest in the First Four round of the NCAA tournament.
As a team that doesn't usually score much (195th in DI during the regular season), scoring 95 points to keep up with a Wake Forest team that was top 15 in PPG is a sign that this team is ready for this challenge.
Sleeper alert
#12 Middle Tennessee State University – After pulling off the most improbable NCAA tournament upset in recent memory by beating #2 seed Michigan State in the first round, MTSU is back again this year and better than ever. By adding Arkansas transfer JaCorey Williams, who is averaging 17.3 PPG, the Blue Raiders have been able to win 20 of their last 21 games and don't look to be slowing down. Faced with the possibility of playing Butler or Winthrop in the second round, MTSU has a solid chance of advancing to the sweet sixteen, where they will likely face #1 seed UNC. It would take a little bit of a miracle to go further, but hey, isn't that what the tournament is all about?
Elite 8 matchup
#1 UNC over #3 UCLA – As an avid ACC fan, I've gotten the chance to watch UNC throughout the season and frankly, they have all the tools they need to win a national championship. Outside shooting (3 players above 35% 3pt%), two solid big men in Kennedy Meeks and Isaiah Hicks, and most importantly, the will to get back to the championship after last year's soul-crushing loss at the buzzer. UCLA, which averages an NCAA-best 90.4 PPG, will certainly look to make this game all about offense but Roy Williams and UNC will be ready for them.
3. Midwest
First round upset pick
#11 URI over #6 Creighton – After starting the season a red hot 18-1 and ranking #7 in the country, Creighton is 7-8 since an injury to their starting PG Maurice Watson Jr., who was average 8.5 assists per game. A team without a strong point guard should smell like blood in the water for Rhode Island, who had the A10's leading defense.
Sleeper alert
#5 Iowa State – I have Iowa St. making it to a sweet sixteen matchup with #1 seed Kansas after beating Nevada and Purdue. The team was able to do the unthinkable this season and upset Kansas at Allen Fieldhouse, where KU has lost only 10 games compared to 220 victories during the time Bill Self has been coach.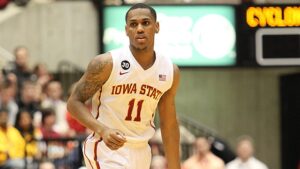 Kansas is looking vulnerable in light of freshman Josh Jackson's recent absence due to off the court issues (although he will be back for the tournament per Coach Self), bowing out in their first game in the Big 12 tournament. Meanwhile Iowa State went on to win that tournament. Regardless of who wins, it would definitely be an interesting matchup between conference foes.
Elite 8 matchup and Winner
#2 Louisville over #5 Iowa State – Although I can pick Iowa State against Kansas, I can't pick them against Louisville. Why? Lack of rebounding ability. Louisville is one the strongest rebounding teams in the country, second only UNC (who led the country) in the ACC. If this is the match up, I think we'll see Louisville win in the Elite Eight, which they failed to do last season.
4. West
First round upset pick
#14 FGCU over #3 FSU – In a battle of Florida schools, I'm going with FGCU, who made a run to the sweet sixteen as a #15 seed in 2013, to pull off another big upset. As a team that played two major conference schools within single digits away from home (Baylor and Michigan State), FGCU has the chance to beat Florida State, which played poorly away from home in ACC contests. With both teams averaging close to 80 PPG, this game will be a shoot-out and experience in big moments may be the difference: FGCU was in the tournament last season, while FSU has not been since 2011.
Sleeper alert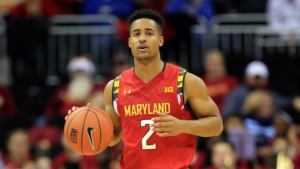 #6 Maryland – If not for the injury to Xavier's star guard Edmond Sumner earlier this season, I likely would not have Maryland getting out of the first round at all. But as it is now, the team is well positioned to make a run in the tournament. If Maryland guard Melo Trimble, who averages 17.0 PPG, plays like the star that he has shown himself to be at points during this season, like during his 32 point showing against Northwestern in February, look out for Maryland to make it past the first weekend of the tournament.
Elite 8 matchup and Winner
#2 Arizona over #1 Gonzaga – Arizona and Gonzaga have similar strengths: size and offensive potency. The difference in this game I think will be the fact Arizona has been tested by various highly ranked opponents this season, whereas Gonzaga has not had as many opportunities to play high level competition. With 6 players averaging between 9.0 and 17.0 PPG and two 7-footers to protect the paint, Arizona has a variety of options it can use to wear Gonzaga down on both sides of the court. While Gonzaga seems to share these advantages, as a deep team with solid interior defense, I'm going to go with the major conference tested team to win this high powered matchup.
Comments
comments