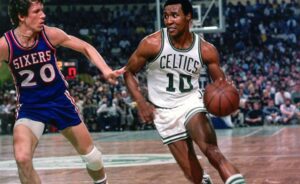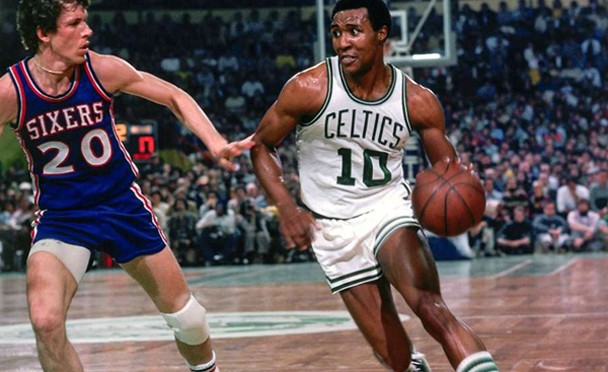 When the Boston Celtics decide to hang a number from the rafters it is saying something about that player's career.

And that is where Jo Jo White's 'No. 10' resides today.

White, the incredible sharp shooting guard for the Celtics from 1969 to 1979, passed away today [1/16/18] following a long bout with brain cancer.  White was 71.

White was an All-American guard at the University of Kansas, and helped the USA capture a Gold medal in the 1968 Olympic games.

The Celtics selected White with the No. 9 overall pick in the 1969 draft. The 6-foot-3 native of St. Louis, who was actually cut from his high school JV basketball team, quickly established himself as one of the best players in the NBA.

He was perennial All-Star, and helped the Celtics win the 1974 and 1976 NBA titles, while being named the MVP of the '76 Finals.  White played with the Celtics until 1979, when he joined the Golden State Warriors. He finished his career with the Kansas City Kings in 1981.

He was enshrined in the Basketball Hall of Fame in 2015.

Linked are highlights of White in action. And be sure to check out Jo Jo's moving speech at his induction into the Hall of Fame.
Comments
comments