Notice
: Undefined offset: 1 in
/var/www/wp-content/themes/jnews/class/ContentTag.php
on line
86
Notice
: Undefined offset: 1 in
/var/www/wp-content/themes/jnews/class/ContentTag.php
on line
86
By Rickey Hampton, Editor and Founder of TheAfricanAmericanAthlete.com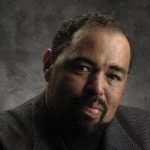 I was a not a supporter of many of the policies pushed forth by George H. W. Bush when he was the 41st president of the United States. I didn't vote for him either of the two times he ran for president.
However,  I do respect the values he bestowed as a husband, father, and citizen of America. As I watched the memorial service for Mr. Bush the other day I could see the love and pride his family had for him. His life story was eulogized beautifully by his son, George W., the 43rd president. And it was clear to see the respect Mr. Bush had among his colleagues, friends and even his political foes.
Despite a political agenda that I disagree with to this day, I respect that Mr. Bush dedicated his life to the service of his country, and service to others.
I couldn't help wonder as speakers chronicled Mr. Bush's remarkable life of service, how it will be the day our current president is laid to rest?
What will be the 45th president's legacy be?
I thought about that even more when he and first lady entered the cathedral. You could feel the tension through the television the moment he appeared. The current president is like the guy in high school that people hated to see coming. He is a bully. He is an arrogant, cocky, know-it-all, who really doesn't know much at all. And like all bullies, he wants to be the tough guy, but he isn't very tough at all.
And all of those things will be a large part of his legacy.
Will the current president be remembered for his kind words? No. Will he be remembered for his service to country? No. Will he be remembered for his philanthrophy? No. Will he be remembered for his humility? Hell, no. Will he be remembered for his spirituality? No, but we will remember for  two Corinthians. Will he be remembered for his warmth and compassion for others? Really? Who will speak fondly and emotionally of him outside of his children? 
Certainly, what will be remembered is his anger, hatred and his utterly miserable disposition. Almost daily he is at war with someone, somewhere. We will remember him for trafficking in a lie about the 44th president's birthplace, and all of the other lies before and after. We will remember him as a braggart and a bully, who insulted the disabled, and viciously attacked women, and his tryst with a pornstar.
We will remember him for being totally unfit for the job as president of the United States in just about every way.
A lot of people _ certainly not all, considering that 40 percent of America supports him _ will remember him as a person who lacked character. 
And you know why that is so?
It's because he is not a very good person, and that is putting it nicely.
Comments
comments