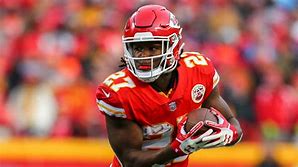 By Forrest Clay, For TheAfricanAmericanAthlete.com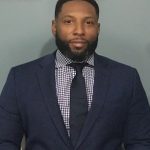 The National Football League is the most entertaining sporting event today. No one can deny the power of the game. Each Sunday organizations hit the gridiron in an epic battle to destroy the opposition in friendly gridiron battle.
And as fans, we sit each Sunday waiting and anticipating for that game time to start. We even go as far as planning our entire weekend around it to include our Mondays and Thursdays. Filling our grocery basket with chips, dip and adult beverages while we nestle in with friends to enjoy the match.
However, the problem the NFL has starts before and after the game.
Before the kickoff, we wonder week in, and week out, who is going to stand or kneel during the playing of the National Anthem. This was not an issue before Colin Kaepernick took a firm, and positive stand, against police brutality and the injustice in the judicial system amongst black and brown people in America.
But the NFL has issues that are far more serious than the kneeling during an anthem that exhibits false patriotism.
NFL  players have been accused of murder and found guilty (Aaron Hernandez, Patriots), and Ray Carruth (Panthers) who was convicted of conspiring to murder. In January 2001, a Charlotte jury convicted Carruth of conspiring to murder Cherica Adams, who was nearly eight months pregnant with Carruth's child when she was shot four times inside her car on Nov. 16, 1999. At the time, Adams was Carruth's on-and-off girlfriend.
Keeping up with the many legal issues the NFL has can be a daunting task for any head coach or general manager. The Dallas Cowboys early on in the career of wide receiver Dez Bryant made sure he stayed out of trouble by providing a detail whose sole purpose was to keep him out of trouble.
However, one would ask why any team or organization would have to do that for an employee?
I mean nobody follows me around to make sure I don't get into trouble with my students. It is perceived that we are adults and should act accordingly especially with the likes of millions of dollars at stake. Nonetheless, every offseason we see it happen over and over again. Every coach fears that one of their players will come on the hot seat for something that is non-football relatable. And honestly, it is frustrating as a fan as well.
So what is the league doing about it?
Well, after the Ray Rice video that showed him striking a woman every player, former player, and mainstream artist were advocating for women and domestic violence. This caused a huge show of support and concern for what was plaguing the league with the silence of abuse. Then one day we all just stopped talking. We were silent again. Ray Rice, Gregg Hardy (former Panther and Cowboy accused of domestic abuse) and countless other players who were accused made apologies and we moved on.
In the past two years, the NFL has had 15 domestic abuse charges on players, and outside of those, we have continued to have this problem.
This is an issue that can't be overlooked anymore.
So what is the league going to do now? More classes and training in the offseason, mandatory counseling or how about we address the fact that this game is played by testosterone driven men who see themselves in bigger light, and  who probably showed signs early on in their life that no one cared to discuss and treated it as nothing more than 'boys will be boys' mentality.
Well, the boys become men and now we have two more incidents during the season.
The first with Reuben Foster who was accused of domestic violence before has been linked and accused of another incident. This one caused his employer, the San Francisco 49ers, to release him. Just two days later he was picked up by the Washington Redskins, thus sending a message the league tolerates this type of behavior.
Kansas City's Kareem Hunt was involved in another incident as well in a hotel altercation where he literally kicked a female for attending a party that he felt she should not have been at.
The basis is understandable she was underage at a party that had alcohol. But that did not warrant getting slammed and kicked by a grown man. The Chiefs cut Mr. Hunt, and the future is unknown for the 23-year-old running back who amassed great numbers in a short time. Maybe he will get another chance, but who knows? But what I do know is video evidence is damming as the Ray Rice incident, and Rice never saw the field again.
So I guess the overall lesson is don't get on video by NFL standards, but the real lesson is don't put your hands on a woman in a violent way.
The NFL  has to step up, whatever they choose to do. The current plan is not working and has to be dealt with. NFL commissioner Roger Goodell has to come down with a hammer and send a clear-cut message to the players and women that this will not be tolerated, and the victims will be supported.
But this is not just an NFL issue. It is a social problem that has been viewed through the lens of a sport. 
Comments
comments