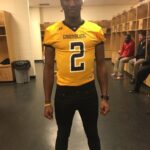 By Rickey Hampton, Editor and Founder of The African-American Athlete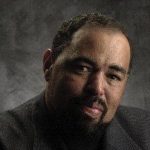 In recent years the annual NCAA signing day (which takes place next week, Feb. 7)  has become as elaborate as a show on the Las Vegas strip. Young athletes from coast to coast hold us in suspense, as they announce where they will 'take their talents'.
Meanwhile, fans and alumni from around the country hold their collective breath hoping enough of these talented young players choose their school.

I get the fuss. It's like getting married. You only do it once, or twice, or maybe three times. After all, a kid will only go to one school, unless he/she transfers a couple of times.
Each year, I wait for the day a blue chipper _ the guy all the power schools like Alabama, Clemson, Southern Cal, Notre Dame, Ohio State want _ to put on a cap that reveals one of America's HBCUs. These are the words I want to hear him say: "I am taking my talents to Tennessee State University (or feel free to insert the HBCU of your choice in this imaginary tale). I chose TSU for a variety of reasons, both personal and career wise." 
Well, the wait is over. Recently, I got to hear a version of that speech when Maurice Robinson decided to choose Grambling University over the University of Alabama. Yes, the Crimson Tide, the national champs. Nick Saban's mighty Alabama.  Robinson, a 6-foot-1 quarterback and cornerback from Mobile, Ala., said the hype of the big schools didn't impress him. He was going home, to an HBCU.
 "I had big colleges looking at me," Robinson said. "All of that could get into your head if you don't take care of the process the right way. It was an easy decision to make. I didn't really fall into the light that they shined on me, I didn't get into the hype they threw at me.
"Grambling was real and direct and I respected that from the start. That's what finalized my decision. The players and coaches made it feel like home. I was comfortable there, I like the atmosphere and that's what convinced me to make the decision to come there. "
Credit Grambling head coach Broderick Fobbs for being aggressive enough, and confident enough, in his own program to pursue a blue-chip talent such as Robinson. There have been too many times in the past where coaches at HBCUs  have not even tried to recruit high-profile athletes. I am not saying this to be critical, because I understand their plight. HBCU coaches know their chances of  landing a high caliber prospect is small, and they often don't have the resources and manpower to waste on a kid they have only a 10 percent chance of landing.
However, it may be time to rethink that. Considering the atmosphere in the air, and the racism that exists on many college campuses, including Alabama's, there is an opportunity for kids to come to an environment where they will feel comfortable. And it's beginning to happen. Most HBCU programs have a player or two that once played at one of the Power 5 conference schools, before transferring to an HBCU program.
TSU coach Rod Reed has been successful in landing transfers from power schools such as Clemson, Florida and most recently, Alabama.
Those athletes are coming back to black college programs for a variety of reasons. Some of it has to do with the opportunity to play, and other reasons have to do with being in an environment where they can be comfortable. Robinson can be confident that he will not be the victim of a racist slur following a bad game the way Alabama star quarterback Jalen Hurts was.
Slowly, but surely, top flight athletes are returning to their HBCU roots. Most of them are doing it as transfers. Maurice Robinson did it from the start. Perhaps he will start a trend of blue chip recruits nixing the hype and hysteria of the big schools, for a place they will get love, support and plenty of opportunity to shine.  
Comments
comments