Notice
: Undefined offset: 1 in
/var/www/wp-content/themes/jnews/class/ContentTag.php
on line
86
Notice
: Undefined offset: 1 in
/var/www/wp-content/themes/jnews/class/ContentTag.php
on line
86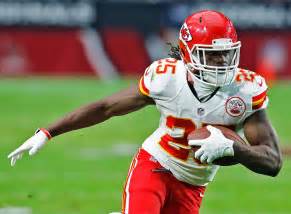 Until injuries began to take their toll, Jamaal Charles was one of the NFL's best running backs during his nine years with the Kansas City Chiefs.
Charles, 30, will be entering his 10th NFL season with a new team, the Denver Broncos. The folks in Denver are betting that Charles will overcome two ACL injuries that have cost him 24 games in the past two seasons.
While the odds are against him, considering 30 year olds are senior citizens by NFL standards, Jamaal Charles has overcome far worse circumstances in his life. He is one of the NFL's most courageous, and respected, players.
Perhaps some of you have heard his story.  As a kid, Charles was diagnosed with learning disabilities.  He was bullied in school, and told that he would never amount to anything.
Check out the video of Charles' powerful address at the opening of the 2015 Special Olympic Games.
Charles credits his experience participating in the Special Olympics as a 10-year-old in Texas for giving him the confidence he needed to become a success in life.
"When I was a boy, I had trouble reading. I found out I had learning disabilities," Charles said. "People made fun of me. They said I would never go anywhere, but I learned I can fly. 
"The Special Olympics gave me the first chance to discover a talent that I did not know I had."
Charles went on to become an All-American running back at Port Arthur, Texas High School, and then was a star on the field, and in the classroom, at the University of Texas, where he helped the Longhorns win the 2005 National Championship as a freshman, and earned academic honors in the classroom. Check out Charles' speech, and learn more about him from an ESPN E60 piece:
Comments
comments