Notice
: Undefined offset: 1 in
/var/www/wp-content/themes/jnews/class/ContentTag.php
on line
86
Notice
: Undefined offset: 1 in
/var/www/wp-content/themes/jnews/class/ContentTag.php
on line
86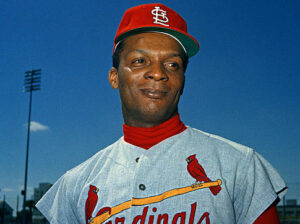 By Rickey Hampton, Editor and Founder of The African American Athlete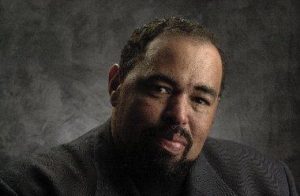 I have been hearing that since Colin Kaepernick recently filed a grievance against the National Football League, it has likely ended any chance of him ever playing in the league again. Well, I am sure that is correct. I  am also sure that Kaepernick's career was over the day he decided to take a knee in 2016 when he was the quarterback for the San Francisco 49ers.
When it's all said and done, history will remember his six seasons in the National Football League well. Kaepernick acquitted himself exceptionally well on the field performance wise. He earned millions (signed a $126 million contract in 2014, including $61 million guaranteed, plus $12 million in salary). He is leaving the game healthy, and with no history of concussions, unlike former Dallas Cowboys quarterback Troy Aikman, and 49ers' quarterback Steve Young.
Colin Kaepernick  will also leave the game in the eyes of millions with his dignity and respect totally intact.  Of course, there will be millions more who hate him, the same way they hated Muhammad Ali, who refused to enter the armed forces and denounced the Vietnam war. 
And with his decision to take on a corporate giant such as the NFL, Kaepernick is a 21st century version of Curt Flood, the former St. Louis Cardinals baseball star in the '60s, who took on Major League Baseball.
At that time MLB was the king of sports. Nonetheless,  Flood challenged the MLB  regarding player's rights. Flood was a standout center fielder for the St. Louis Cardinals throughout much of the '60s, and helped the Redbirds capture two World Series titles.
However, when he was traded to the woeful Philadelphia Phillies in 1969, Flood balked. He was not willing to leave a championship caliber team in St. Louis, for a bad Phillies team.
Flood challenged MLB's 'Reserve Clause', which allowed teams to trade players.  He petitioned MLB to allow him to become a 'Free Agent'.  MLB commissioner Bowie Kuhn refused his request.  Flood decided to sit out the 1970 season, and forfeit his $100,000 salary (which was huge at that time) to take on MLB in court.
He called MLB's 'Reserve Clause', which gave the team the right to re-sign and trade players at will, "A master and slave relationship."
I don't have to tell you how well a statement like that coming from a black man went over in 1969. Flood was scorned, and despised, by many of the powers that be in baseball. 
No matter.  Flood persevered.  His suit to gain his rights as a free agent went all the way to the Supreme Court. Although Flood lost the court decision, the Major League Baseball Players Association (MLBPA) had gained the momentum it needed to eventually win free agency.
In 1975, the MLBPA was awarded free agency for its players.  It never would have happen without Flood's decision to literally sacrifice his career.
Men like Muhammad Ali and Curt Flood excelled in their respective sports.  But they, and select few other men and women, are remembered most for what they did outside of the athletic arena.   Colin Kaepernick will be remembered that way as well.
And, at least in the black community, to be remembered in that light is the highest honor.
Comments
comments