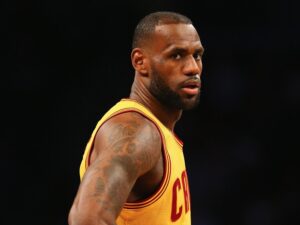 By Rickey Hampton, Editor and Founder of The African-American Athlete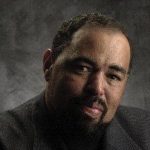 LeBron James' buzzer beater against the Pacers added yet another signature moment to his remarkable basketball career, and further cemented his place as one of the game's greatest  players.  That is just a fact. But where James rates is always one of the great debates in the basketball world. James has been such a dynamic player over the course of his 15-year career that he has challenged Michael Jordan for the crown of GOAT, Greatest Of All Time.
Jordan was brilliant player, who led the Bulls to six NBA titles. Not only that, he was often spectacular, thrilling us with dramatic performances and breathtaking plays.  You get no argument here if you want to call MJ the greatest of all time. However, LeBron James is in hot pursuit of Jordan's immense legacy. In his 15th season, James, 33, is playing extraordinary basketball. And there are those who think he has surpassed Jordan. And you know what? You get no argument here.
As great as MJ was, James is right there with him. 
Jordan fans are quick to point out Jordan's six titles to James' three, so far. However, if you won't acknowledge Bill Russell's staggering 11 NBA titles in Boston, don't be upset when people do the same in considering James.
Actually, this is a debate that can never be answered. It is a subjective choice. Most importantly, if you had either man on your team, your team would be playing for championships. Wilt Chamberlain and Kareem Abdul-Jabbar belong in the conversation of  the greatest player of all time, as well as Oscar Robertson and Magic Johnson. 
 However, it seems that in the end a lot of the conversations always comes back to MJ and LeBron.  Now, if I were a GM and I had to select either Jordan or James I would take James. Why, James is 33 and Jordan is ???. Seriously, if magically they were in the same era and I had the opportunity to choose between the two I would, first be very happy because I can't go wrong, and secondly I would choose James. His size, strength and versatility give him the edge of Jordan.
Hall of Fame point guard Isiah Thomas is one of a growing number of NBA legends who agrees with me. 
"There's a debate in terms of Jordan and LeBron," said Thomas, on NBA TV's Game Time.  "And on any given night, who do you like? For me I look at the total body of work where LeBron James is as a basketball player. If I had to pick one over the other, right now I'm picking LeBron James over Michael Jordan.
"Because Jordan would beat you at scoring, but this guy beats you at everything. He rebounds, he assists, he gets everybody involved. He's bigger, he's faster, he's stronger and right now he's doing his thing."
"There's no question I would take LeBron James," said Bill Laimbeer, the former Pistons legend, who battled Jordan.  "He can do more. Michael Jordan could score and make big shots, and look spectacular at times with wild-flying dunks, but LeBron can get you 18 rebounds. LeBron can get you 15 assists if he chooses to, or he can score 50 if he wanted to.
"So the triple threat he poses is just phenomenal, and then the size that he's got — he just physically dominates. It's impressive."
Boston Celtics coach Brad Stevens says James is playing the best basketball of his career, in his 14th season. "I've always been so impressed with his mental understanding of the game and the way that he communicates and his insights and the way that he reads defense and offense and everything else," said Stevens, after James poured in 38 points, in Game 1, and followed that up with 30 in three quarters in a 40 point win in Game 2.
"He's always picking the matchup that he wants," Stevens said. "I just said in the coaches' meeting right before we left: It's hard to believe, but he's better than when I got into the league. A lot better. Just as you get older, you gain more experiences, you see more things. Yeah, I didn't think he could get any better after that, but he is. He's a good player. Great player."
James is playing the game as intelligent and efficient as anyone I have ever seen. Oh yeah, he still has the athleticism to make spectacular plays, like the block of Andre Iguodala in Game 7 last year, or the block of  Avery Bradley  in Game 2 against Boston.
Of course, for some there is nothing James will do in his illustrious career that will surpass Jordan. As great is MJ was when he played, his lore is even better.
Let some people tell it, MJ never missed a shot, had a turnover, or lost a game. And, they will point to his perfect 6-0 record in the NBA Finals. While that is impressive,  there were nine times in Jordan's 15-year career that he didn't even make the Finals.
There things James (6-8, 250) can do that Jordan (6-6, 215) couldn't, because of his unique size and athleticism. The NBA has never had a player who could legitimately play four positions _ small forward, power forward, shooting guard and point guard _ and be an all-star at each of those positions.  If James decided he wanted to lead the league in rebounding, or scoring, or assists, he could.
Jordan was certainly versatile, but he could not play power forward, or lead the league in rebounding.
Magic Johnson, who also belongs in this conversation as the best ever, tweeted this: "I can't deny LeBron James, he's definitely on my Mt. Rushmore.  He's a winner and we've never seen anybody with his all around skill set."
LeBron James is chasing championships, greatness and Jordan. I am gonna sit back and watch his journey.
Comments
comments