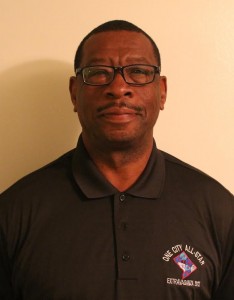 The life of Rodney Wright, the former Howard University basketball star who recently passed, was celebrated on the latest edition of 'In And Out Of Sports' hosted by D.C. talk show legend Butch McAdams.
Wright was a standout at Eastern High School in Washington, D.C., and he was named to the 1977 McDonald's All-American team.
At Howard, Wright was the catalyst of the Bison attack from the point guard position. He helped lead the Bisons to two MEAC titles and earned multiple All-Conference honors. Wright was inducted into the Howard University Athletic Hall of Fame in 2014.
Butch was joined by Rodney's brother, Michael, and longtime friend, Ducky Williams, the former Notre Dame star.
'In And Out Of Sports' is brought to you by Hortons Funeral Service, Elite Dental and Germ Sweep. Click to hear the interview .
Comments
comments