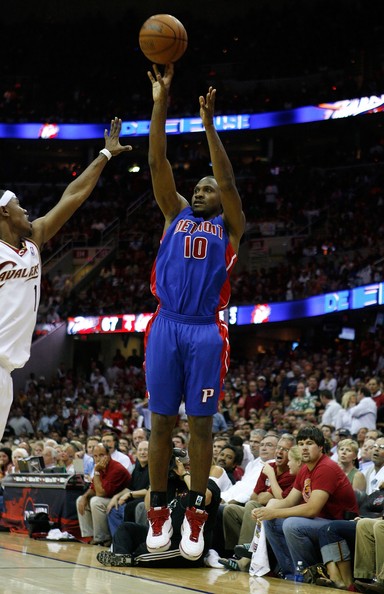 By Roscoe Nance, For TheAfricanAmericanAthlete.com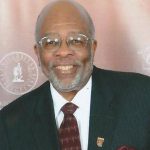 Lindsey Hunter isn't exactly coming back home, but the 17-year NBA veteran is returning to his roots as men's basketball coach at Mississippi Valley State.
The former sharp-shooting guard, a native of Jackson, Miss., developed into an All-SWAC performer, and first-round NBA draft pick for the Detroit Pistons at Jackson State, after playing one season at in-state rival Alcorn State where he was SWAC Freshman of the Year.
Hunter has fond memories of his battles with Al Ford, Mississippi Valley's high-scoring guard, and the heated rivalry between the Delta Devils and Jackson State.
However, when anyone looks at him side-eyed and questioned him about switching sides, Hunter makes it crystal clear that those days are in the past, and he's all in with Mississippi Valley.
"I've talked to a lot of people about the battles I had with Al Ford since I've been at Valley,'' he says. "We had some historic battles. All the instate HBCUs are rivals. When you break it down and explain, Jackson State had the same opportunity to hire me that Mississippi valley did.
"Valley hired me. I owe them a lot for giving me the opportunity to be a college head coach. There are only 351 Division I coaching jobs. I've been blessed to get one. I'm going to put all my energy and effort into making this the best program we possibly can.''
Hunter has accumulated a wealth of basketball experience and knowledge since he left Jackson State as the 10th overall pick in the 1993 NBA Draft.
In addition to his 17-year playing career, during which he won championships with the Los Angeles Lakers and the Pistons, he has been an assistant coach with the Golden State Warriors, interim head coach of the Suns, and an assistant with the University of Buffalo.
Most recently has run a basketball academy in suburban Detroit. But this is his first head coaching job on the college level, something that he has been preparing for a number of years.
"Most of us who are in the coaching profession, we dream of being a head coach,'' he says. "You want to venture out and be a head coach in the NBA or a head coach in college. I got the experience of being an interim head coach in the NBA.
"I really enjoyed it and I learned a lot. I felt. I was ready for it. I did some assistant coaching in the NBA and college. I felt now is the time for me to have my own program, this was the best opportunity that suited me at this time, and I'm taking advantage of that opportunity.''
Over the years Hunter has relied heavily on advice from Andy Stoglin, his coach at Jackson State who has played and coached basketball around the world. The two talk almost daily, and Hunter says they will continue to do so.
Al Perry, Stoglin's top assistant, has been another sounding board for Hunter will be on his staff at Mississippi Valley.
"They been constants in my life,'' he says. "They've been there for me. They made a tremendous impression on me. They always encouraged me to do what I felt I needed to do – if that were to be a head coach, do it. They felt I was equipped for it and had the personality and knowledge for it.''
One of the most important things Hunter learned during his years in the NBA and his one year as a college assistant is the difference in the relationship between players and coaches.
"The thing about coaching in college is you're more than just a coach,'' he says. "In the NBA most of the guys consider themselves grown men. I know it's a lot younger than it used to be but at the same time, those guys have more men responsibilities.
"When you're a college coach, you're more to the guys than a coach. You're a counselor; you're a father figure," he said. "For me, it's more gratifying to be able to mentor young men and guide them into manhood and see them become productive in society. I really like the challenge of teaching them to be great people and great players.''
The Pistons drafted Hunter to be the heir apparent to Isiah Thomas as the team's point guard.
Hunter's performance never approached Thomas, but he did have a solid career. He was named to the NBA All-Rookie team in 1994. He was No. 7 in the league in three-point field goal percentage (.472) in 2000 and earned the reputation for being one of the NBA's most tenacious on-the-ball defenders throughout his career.
Hunter played for three Naismith Hall of Fame coaches in the NBA – Lenny Wilkens with the Toronto Raptors, Larry Brown with the Pistons and Phi Jackson with the Lakers. He was also an assistant on Mark Jackson's staff with Golden State and helped lay the foundation for the Warriors' championship run. He says he learned from each of the coaches he played for, but he singles out Brown and legendary Alcorn coach Davey "The Whiz'' Whitney for their influence on him.
"He was a great, great coach,'' Hunter says of Brown, who led the Pistons the 2004 NBA championships. "How he approached the game, even at the stage he was at, he was so focused on fundamentals. Every day at practice he would preach fundamentals, fundamentals. Those things reaffirmed a lot of things I thought about basketball.''
Whitney recruited Hunter out of Jackson's High School, where he played with future NBA player James Robinson and set him on the path stardom.
"I admired his work ethic,'' Hunter says. "After him being in basketball for so long, he was a tireless worker. He worked diligently every single day. That coincided with things I knew and had set in my mind and reassured me I was on the right path as a player.''
Hunter has been running LBH Basketball Academy for the past two years and has trained hundreds of athletes who ranged from beginners to the top prep players in Michigan. He says the experience he has gained interacting with today's athletes in that capacity will be as helpful to him as all the wisdom and experience he gained from playing and being around top coaches.
"Being involved on a grassroots level and having kids I've watched and nurtured at that level of basketball, I have a great sense of how to be in touch with today's players,'' he says. "That's the biggest thing, having an understanding of today's player, learning the personalities you have to deal with and how to best prepare them to grow in our system.
"Those are the things I've always studied even as being a player. You can think you're the greatest coach in the world. But the only thing that can make you a great coach is getting great talent.''
Hunter's recipe for attracting great talent to Itta Bena, Miss., is simple.
"Our biggest thing is being transparent with the parents and the kids,'' he says. "We don't hide anything from them. We're very forthcoming and upfront with them. We tell them exactly what we think their role will be in our system. I'm a big family guy. When I recruit a kid and his family, it's more than you're coming to play basketball for us. You're coming to be a part of our family. That means a lot.
"That's the thing we've been selling to our kids. You're coming to be a part of our family and we're going to treat you that way. There are a lot of kids out there who want that type of atmosphere.
" They want that type of environment; they want to be held accountable by someone who cares about them. That's the impression we want to make. 'Not only do we want you a basketball player. We want you as a person. We want to cultivate you on the court and off the court.'
"We look at the new generation and say, 'man they're different.' They're not different. There are a lot of kids who want that accountability. They want someone to push them to be better.''
Hunter was known for his speed, quickness, shooting eye and ability to play in the open court. He one of the most dazzling performances in college history while leading Jackson State to an upset win against UConn in the 1993 NIT.
"He scored 34 of his 39 points in the second half and overtime as the Tigers won 90-88. He envisions the Delta Devils playing a similar style. But he acknowledges the team's style will depend on the skill set of the players he recruits.
"I always try to base the style of play on the identity of the team,'' he says. "We want to play fast and get up and down the floor and play pressure defense and all those things. But you have to wait and see how our players are going to adapt to certain things. We're going to tailor our style to the style of our players.
"Coach Stoglin used always tell me not to try to put a round peg into a square hole. We're going to use their strengths. That's going to be our staple. Although we're going to play fast and we're going to play up-tempo, we're going to play to the strength of our guys.''
Hunter inherits a squad that is coming off a 6-26 record and has won fewer than 10 games each of the last seven seasons. However, the Delta Devils have had some bright spots in the programs Division I history that dates to 1977. They have made five NCAA Tournament appearances, most recently in 2012 when they were 21-13 and 17-1 in the SWAC. Hunter has vivid memories of the Delta Devils, with flashy dressing Lafayete Stribling as their coach, flirting with history in 1986. As a No. 16 seed, they scared the bejabbers out of Duke – the No. 1 overall season – before losing 85-78 in their maiden tournament voyage.
"I remember George Ivory and his teammates and looking up to them,'' Hunter says. "We want to return to that rich history and get the program back on the map. We want to get the program back on the map and produce some really good basketball players. ''
Comments
comments