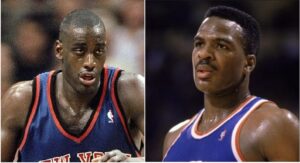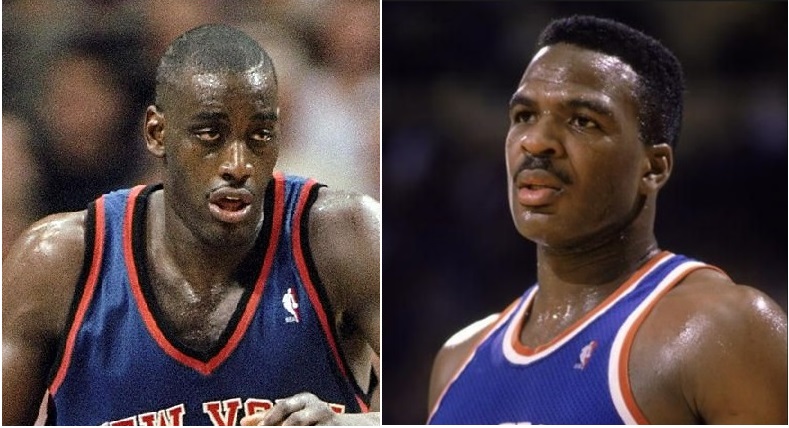 By Rickey Hampton, Editor and Founder of TheAfricanAmericanAthlete.com,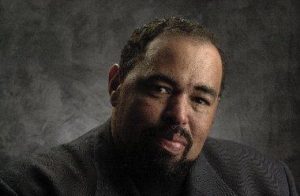 The National Football League would not be the same without the contributions of players from America's Historically Black Colleges and Universities (HBCUs). Consider that Jackson State's Walter Payton, and Mississippi Valley's Jerry Rice, are mentioned among the greatest players ever, and dozens and dozens of other HBCU alums reached the NFL's highest height.
Somewhat overlooked, however, are the HBCU athletes who made their mark in the National Basketball Association.
Some of the NBA's finest players got their starts at HBCUs. From Grambling's Willis Reed, who had a hall of fame career with the New York Knicks, to Winston Salem State University's phenomenal, Earl 'The Pearl' Monroe, on to Southern University's Avery Johnson, the former San Antonio Spurs and currently the coach at the University of Alabama.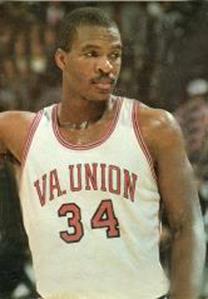 In the '90s, Tennessee State University's Anthony Mason, and Virginia Union University's Charles Oakley _ along with Georgetown's Patrick Ewing _ formed one of the most formidable, and physical front lines, in the NBA.
NBA analysts were surprised when the Chicago Bulls selected Oakley with the No. 9 overall pick of the 1985 draft out of HBCU Virginia Union University (in a trade with Cleveland).
The 6-foot-9, 240 pound, forward would go on to play 19 years in the NBA, earn an All-Star game berth, and establish himself as one of the most durable players in league history. Oakley made his mark as a great defender, rebounder, and enforcer, leading the league in rebounding on two occasions, and as all NBA defensive team
During his three seasons in Chicago, Oakley was the enforcer for Michael Jordan. He played in all 82 regular season game for two of his three seasons in Chicago, and made his physical presence known every night.
But as well as he played during his short stint in the Windy City, it ended when he was traded to New York in 1988 for center Bill Cartwright. It was in the Big Apple that Oakley's game really started getting attention.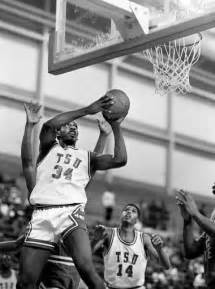 Oakley was the perfect sidekick for 7-foot Ewing, as they led the revitalization of Knick basketball. He was a lock-down defender, rebounder and enforcer for the Knicks for many of his 10 seasons in the Big Apple. He averaged double-doubles (scoring and rebounding) in five of those 10 seasons.
Oakley actually became even more effective, although his stats dropped when Anthony Mason signed with the team in 1991.
Mason was a prolific scorer and playmaker during his college career at TSU. The 6-foot-7 lefthander averaged 27 points, 10 rebounds and five assists a game in his senior season. He was selected in the third round of the 1988 NBA draft by Portland Trailblazers, but was one their earliest cuts. He bounced around the next three years. He had short stints in New Jersey and Denver. He played abroad, and in the CBA
During that time he transformed his game, and his physical presence. Mason became a dominate rebounder and defender, and packed on 20 pounds of muscle, pushing himself up to 250 pounds.
In 1991, Knicks coach Pat Riley signed Mason. In Mason, Riley had someone who could add to his team's philosophy of physical play, and he also liked Mason's ball handling skills. At TSU, Mason often led the Big Blue fastbreak attack with his ability to rebound the ball and run the floor.
Riley also loved Mason's fierce competitive spirit, and gave him an opportunity to show his abilities. Mason made the most of it. He would go on to become an NBA All-Star, win the prestigious Sixth Man of the Year award, and become one of the most respected competitors in the NBA, helping the Knicks become perennial title contenders.
Mason played 13 seasons total, leaving New York in 1996 to sign with the Charlotte Hornets. After three seasons in Charlotte he was reunited with Riley in Miami for two season, before retiring following the 2003 season in Milwaukee. Mason passed away in February of 2015 at the age of 48.
Comments
comments