Notice
: Undefined offset: 1 in
/var/www/wp-content/themes/jnews/class/ContentTag.php
on line
86
Notice
: Undefined offset: 1 in
/var/www/wp-content/themes/jnews/class/ContentTag.php
on line
86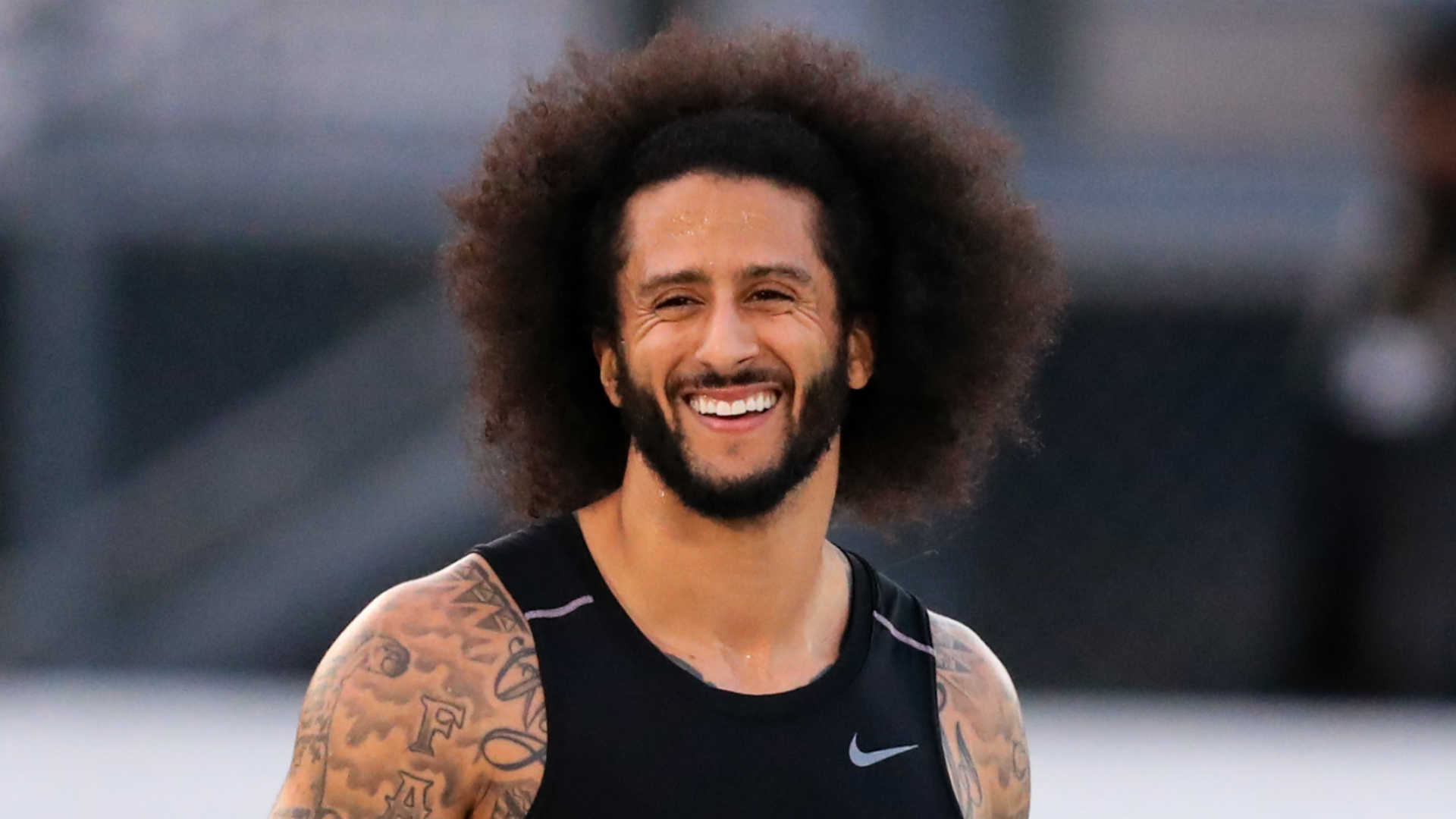 By Rickey Hampton, For TheAfricanAmericanAthlete.com
It was the late poet Maya Angelou who famously said, "When someone shows you who they are, believe them the first time."
I thought about Ms. Angelous's words as I listened to NFL commissioner Roger Goodell and Drew Brees talk about the current state of America the other day.
Goodell offered an apology on behalf of the NFL to its black players who comprise about 70 percent of the league regarding protests, which came into play in 2016 when San Francisco quarterback Colin Kaepernick kneeled during the National Anthem to show his concerned about injustice and police brutality.
Other players followed suit, and Goodell and the owners pushed back. Cowboys' owner Jerry Jones made it personal, demanding that no members of his team would kneel during the anthem.
But suddenly, in the wake of the brutal slaying of George Floyd by Minneapolis police, and the national uprising to thie monstrosity of injustice, the NFL sees things differently, even though nothing has really changed.
Black people were dying at the hands of police in 2016, and they are dying at the hands of the police in 2020.
"We in the National Football League admit we were wrong for not listening to NFL players earlier and encourage all to speak out and peacefully protest," Goodell said. The apology from Goodell, and Brees as we will address shortly,  is taken. However, if Roger Goodell was really serious he would have issued an apology to Kaepernick, who was subsequently blackballed, or more descriptively I should say, white-balled by the NFL owners.
In his statement, Goodell did not mention Kaepernick's name.
Clearly, Goodell stepped forward because he and owners sense the sea-change in this country on police violence and injustice and are trying to get on the politically right side of it.
Brees, the New Orleans Saints All-Pro quarterback said that protesting the flag was disrespectful. "I will never agree with anybody disrespecting the flag of the United States of America or our country," Brees said during an interview. However, when Brees started to receive criticism for his obvious disrespectful stand on protesting (it was never about the flag, Drew), he quickly issued an apology.
Regretfully, it is hard to take any solace in Goodell's and Brees' apologies. That is because the problem of police brutality and injustice regarding people of color has always been so obvious.
Obvious that is, if you a humanist or a thinking person, or you are a black or a person of color.
And so, it is here that Angelou's warning registers in the mind and heart. "When someone shows you who they are, believe them the first time."
Goodell and Brees represent the two Americas we live in today. They enjoy the privileges of being white in America. Among a litany of advantages that come into play for white America, is not having to fear the police.
The view from black America is vastly different. It is a generation of obstacles placed in front of you at birth that you must deal with, including the fact that an encounter with the police can become deadly.
In 1952 Langston Hughes wrote brilliantly in 'Invisible Man' about how black people went unseen by the world. In many ways, it remains the exact same today. Many simply don't believe in the police brutality that takes place, or the racism that permeates throughout society.
But thanks to the technology of camera phones, and the relentless determination of this new generation of young people, black, white, yellow and brown, a radiant light is making brutality and injustice something the world can see.
Comments
comments