Notice
: Undefined offset: 1 in
/var/www/wp-content/themes/jnews/class/ContentTag.php
on line
86
Notice
: Undefined offset: 1 in
/var/www/wp-content/themes/jnews/class/ContentTag.php
on line
86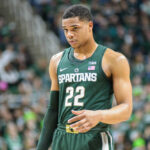 By Rickey Hampton, Editor and Founder of TheAfricanAmericanAthlete.com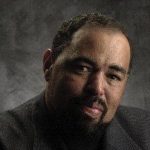 Recently, NBA superstar LeBron James called the NCAA a 'corrupt' organization.  James gets no argument here.  However, in addition to being 'corrupt', the NCAA is also exploitive, and hypocritical.
I find no better example of than the case of Michigan State star forward Miles Bridges, who briefly lost his eligibility over a $40 dinner. According to an investigation by Michigan State, an agent paid $40 to buy Bridges' parent's dinner.  That $40 dinner is a violation of NCAA rules.
Because of that dinner, Bridges, one of college basketball's top players, and a sure-fire lottery pick when he turns pro, was ruled ineligible.  Bridges had to repay the $40 in order to regain his eligibility. The NCAA was kind enough to allow Bridges to donate the $40 to a local charity.
How magnanimous of the NCAA.
While Bridges' family can't get treated to dinner, MSU head coach Tom Izzo will earn more than $4 million in salary.  The NCAA wants Miles' to be the amateur student-athlete, but it allows coaches at power conference schools like Izzo to make millions in addition to the millions made by the universities and television networks.
And Bridges family can't get a $40 dinner.
James, who never played college basketball, nonetheless understands the fact that top players in football and basketball make money for everyone.
James says the NBA should develop its own farm systems for players who aren't interested in playing in college, the way Major League Baseball develops its young players.
"I just looked at it like the farm league, like in baseball. Or you look at pros overseas; some of those guys get signed at 14, but they get put into this farm system where they're able to grow and be around other professionals for three or four years," James said. "Then when they're ready, they hit the national team, or when they're ready, they become a pro. So I think us, we have to kind of really figure that out, how we can do that. …"
"We have to figure out if a kid feels like at 16 or 17 he doesn't feel like the NCAA is for him, or whatever the case may be," he added. " [Then] we have a system in place where we have a farm league where they can learn and be around the professionals, but not actually become a professional at that point in time.
"Not actually play in the NBA, but learn for a few years. Learn what the NBA life is about; learn how to move and walk and talk and things of that nature."
The NCAA better figure something out. People like James, and even Lavar Ball, are on to their hustle.
Ball, the father of the Lakers' guard Lonzo, has bucked the system. He started his own shoe company, and took his other two kids out of high school and college, to go play professionally overseas.
Ball has even talked about starting a professional league for high school graduates, that don't want to play in college.
"Getting these players is going to be easy," Ball said. "This is giving guys a chance to get a jump start on their career, to be seen by pro scouts; and we're going to pay them, because someone has to pay these kids."
If the NCAA doesn't figure out how to be that someone real soon, college sports is going to change forever. (Check out LeBron James interview talking about the corrupt NCAA)
Comments
comments