Notice
: Undefined offset: 1 in
/var/www/wp-content/themes/jnews/class/ContentTag.php
on line
86
Notice
: Undefined offset: 1 in
/var/www/wp-content/themes/jnews/class/ContentTag.php
on line
86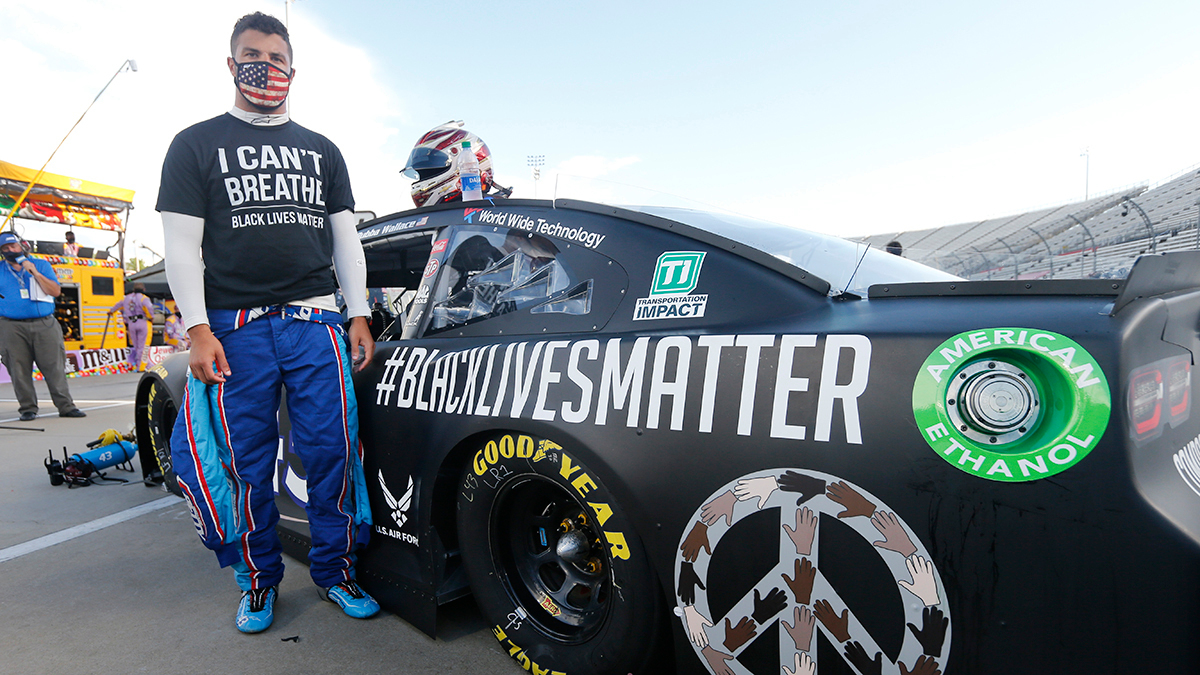 By Rickey Hampton, For TheAfricanAmericanAthlete.com 
I was floored when I heard NASCAR will no longer allow Confederate flags to fly at any its race events.
I mean, floored.
Not having Confederate flags flying at NASCAR events would be like going to see an NBA game played with no hoops.
Of all the major sports in America, NASCAR is and has been, the whitest of all. Historically speaking, it is whiter than golf and whiter than hockey.
And I get it.
The sport was born and bred back in the late '40s in the South. Towns like Darlington, S.C., Talledega, Ala., Richmond, Va., and Daytona, Fla.
At every race, NASCAR's legions of almost all white fans fl the Confederate flag with what I must assume is some pride, some defiance, and perhaps to signal a certain segment of America, 'You aren't welcomed here."
They certainly were not welcoming to Wendell Scott, who in 1953 became the first black man to race in NASCAR. As you might well imagine, Scott was vilified by fans and competitors simply because he was a black man. After he won a race at Jacksonville Speedway in 1963 the race sponsors refused to give him the winning trophy. 
But look at where NASCAR has come today.
For NASCAR with its deep southern heritage and mostly white fan base, to take a stand on the flag that represents the tyranny of slavery, Jim Crow, and segregation for black America, it is stunning.
In a statement NASCAR said:
"The presence of the confederate flag at NASCAR events runs contrary to our commitment to providing a welcoming and inclusive environment for all fans, our competitors, and our industry. Bringing people together around a love for racing and the community that it creates is what makes our fans and sport special. The display of the confederate flag will be prohibited from all NASCAR events and properties."
Credit NASCAR driver Bubba Wallace for driving the lead car in this groundbreaking stand. Wallace is the only black driver on the NASCAR circuit.  He has been outspoken about George Floyd's murder, and the national protests that have followed. Wallace No. 43 car reads BLACK LIVES MATTERS. He also wears a shirt saying 'I can't breathe."
There is doubt that as the season goes on Wallace is going to take some hits from the NASCAR fans who somehow feel the flag that the traitors flew means something.
But Wallace is built for this. He will handle the pushback. He knows like more and more people seem to know, nothing is going to stop this movement that seeks justice and humanity for all people.
Comments
comments