Notice
: Undefined offset: 1 in
/var/www/wp-content/themes/jnews/class/ContentTag.php
on line
86
Notice
: Undefined offset: 1 in
/var/www/wp-content/themes/jnews/class/ContentTag.php
on line
86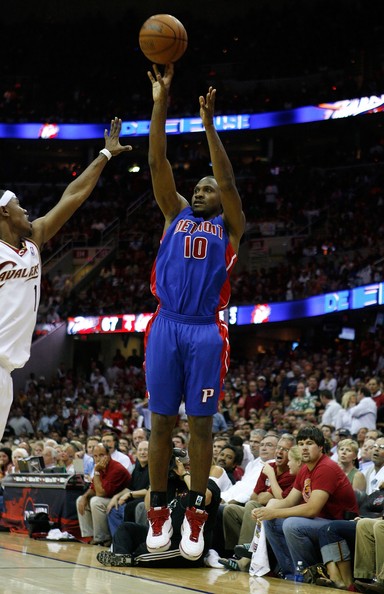 Join us tonight at 8 p.m. EST on 'Express Yourself, with T-Ramone and 'Sco, hosted by veteran sports writers Tim Turner and Roscoe Nance.
Former NBA champion Lindsey Hunter will stop by to discuss his NBA career and new assignment as the head coach at Mississippi Valley State University.
Hunter was the 10th pick overall in the 1993 NBA Draft by the Detroit Pistons after concluding his college career at Jackson State. Hunter played for Detroit from 1993-2000 before spending a year with the Milwaukee Bucks and the Los Angeles Lakers.
He won his first NBA Title playing for the Lakers in 2001-02. Hunter then played for the Toronto Raptors for a year before returning to the Pistons from 2003-08, winning his second NBA title in 2003-04.
He concluded his playing career for the Chicago Bulls from 2008-10. He played in 937 games over his NBA career and 147 playoff games as he reached the postseason in 12 of his seasons. During his 17-year NBA career, Hunter recorded 7,956 points, 2,021 rebounds, and 2,506 assists.
In 2012, Hunter signed with the Phoenix Suns as an assistant coach for player development. After a coaching change during the 2012-13 season, Hunter was named interim head coach of the Suns for the remainder of the year, leading Phoenix for 41 games.
He moved on to become an assistant for the Golden State Warriors during the 2013-14 season.
Hunter lettered three years at Jackson State where he averaged 26.7 points per game as a senior and he was named the Southwestern Athletic Conference Player of the Year. He led Jackson State to an upset of UConn in the 1993 Postseason NIT. Hunter spent his freshman season at Alcorn State where he was named the SWAC Freshman of the Year.
To listen to tonight's show call 929=477-1209. The online link is: http://tobtr.com/s/11369411
Comments
comments