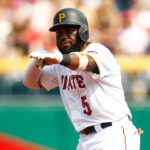 By Tim Turner, For TheAfricanAmericanAthlete.com,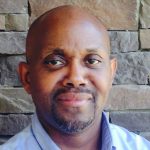 Hopefully this season, Josh Harrison won't be alone. Hopefully this season, black kids in Denver and San Diego who still care about baseball will start the season with someone on their Major League Baseball teams who looks like them.
Hopefully, as spring training begins this week in Florida and Arizona, there will be a reversal of the damning trend of the vanishing black baseball player.
For those who noticed — and I was among them — there seemed to be fewer American blacks on teams last year. According to MLB, blacks comprised of 7.7 percent of major league rosters. In 1956, Jackie Robinson's final season, blacks made up 6.7 percent.
And everyone saw it — or didn't see it — as Colorado and San Diego opened the 2017 season as the only MLB teams without a single black player on their rosters. Heck, when the season opened, there were seven teams that had neither a black pitcher nor catcher in their minor-league systems. Eight had one black pitcher and no catchers.
0.
Then at midseason, in Miami at the All-Star game, Pittsburgh's Josh Harrison was the lone black on NL All-Star roster. The AL roster faired marginally better with four.
According to a story on U.S. News and World Reports, 1981 had the highest percentage of black players, at 18.7 percent. The 1981 All-Star Game had a total of 63 players, and there were 14 African-American all-stars, or 22 percent. So, during the last 36 years, the percentage of black all-star baseball players has decreased from 22 percent to 4.6 percent.
Some will want to argue, that "black" is vague, and that in their eyes, players from the Caribbean and other countries should count as well for purposes of the optics. But that is not reality. The reality is players born outside the US made up 29.8 percent of rosters on Opening Day. And it is just head scratching with you think baseball broke the color barrier first yet seems to be falling off a cliff now.
And before blaming baseball for some sort of systematic racism, don't.
There are a lot of factors. For one, the game here is expensive. Thousands of dollars are needed for equipment and travel teams and all-star games/showcases. It's much less expensive to play basketball and football.
The game, for all its proposed speed up rules, is slow. Those wanting a pro payoff have to wait much longer than those in football and basketball. It takes about four years to get on an MLB roster. You can do it in three in football (eligible after your junior year) and two in college basketball (eligible after your freshman season). It's something to keep in mind when given the top two picks in the most recent draft Royce Lewis (No. 1 by the Minnesota Twins) and Hunter Green (No. 2 by the Cincinnati Reds) are black.
MLB is doing what it can to broaden its appeal. It's joined with USA Baseball to establish showcase-type events that young players can attend at no cost. Things like the Dream Series, an all-expenses paid event that had over five dozen minority high-school pitchers and catchers.
Then there is the RBI program by MLB for inner city players, Perfect Game (which offers scholarships for minority players) and the annual two-week camp for minority players — The Elite Development Invitational — held for 200 minority or underserved players ages 13 to 17 in Vero Beach, Fla.
On the collegiate level, among the league's Black History Month initiatives will be the Andre Dawson Classic, a baseball tournament for historically black colleges and universities, which will be held at the MLB Youth Academy in New Orleans.
The round-robin tournament will feature six HBCU teams — Alabama State, Alcorn State, Grambling State, Prairie View A&M, Southern University and Arkansas at Pine Bluff — as well as the University of New Orleans and University of Illinois at Chicago. The MLB Network will broadcast two of the games Feb. 17.
So, hope is not lost for baseball. It's still a beautiful game that has some work to do to ensure more black players are on the way.
Comments
comments