Notice
: Undefined offset: 1 in
/var/www/wp-content/themes/jnews/class/ContentTag.php
on line
86
Notice
: Undefined offset: 1 in
/var/www/wp-content/themes/jnews/class/ContentTag.php
on line
86
By Roscoe Nance, For TheAfricanAmericanAthlete.com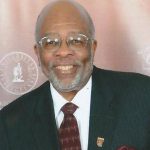 North Carolina A&T State is Celebration Bowl-bound for the third consecutive year after dismantling arch-rival North Carolina Central 54-0 in the Aggie –Eagle Classic.
The win propelled the two-time defending MEAC and Black College Football National Championship to a share of the 2019 conference crown with South Carolina State and keeps alive their hopes for a third straight national title.
They will face the SWAC champion in the Celebration Bowl on Dec. 21 at Mercedes Benz Stadium in Atlanta.
The win against North Carolina Central was the most lopsided in the 91-game history of the rivalry. It was the most points the Aggies (8-3, 6-2 MEAC) have ever scored against the Eagles (4-4 MEAC), and it was the first time either team reached or surpassed the 50-point mark in the series.
Senior wide receiver Elijah Bell and junior running back Jah-Maine Martin had stellar performances for the Aggies. Bell had three receptions for 109 yards and two touchdowns on receptions of 68 and 32 yards. Martin, the leading rusher in the MEAC, ran for 122 yards on 11 carries and scored on touchdown runs of 50 and 20 yards. He ends the season with an FCS best 7.8 yards per carry rushing average.
"Central always brings out the best in me," said Bell who caught his 200th career pass on Saturday to become just the sixth player in MEAC history to accomplish the feat. "Coming in, that's all I heard about was Central and the rivalry, so I always took it personally. I really think it's from the senior speeches when I was a freshman. When they talked about how much they wanted that game, it hit me just how big this game is. It doesn't matter if it is rain or snow, Central is always going to get my best."
North Carolina A&T has now outscored North Carolina Central 99-0 in the last two Aggie-Eagle Classic after winning 45-0 in 2018.
Key Games
South Carolina State 20, Norfolk State 17 –Dillon Bredesen's 27-yard field goal in overtime lifted the Bulldogs to a comeback victory on the road and share of the MEAC title with North Carolina A&T.
The field goal was the second of the game for Bredesen. He nailed a 29-yarder with two seconds left in regulation to tie the score after South Carolina State (8-3, 6-2 MEAC) rallied from a 17-14 deficit in the final 54 seconds.
The title is the 17th in school history for the Bulldogs and seventh for Buddy Pough in his 18 years as coach.
"I'm just overjoyed and happy for this team and our program to be able to come in here and beat a good Norfolk State team,'' Pough said. "We knew it wouldn't be easy, but the players never put their head down and we were able to capture a share of the league title.''
Freshman quarterback Corey fields was masterful in guiding South Carolina State's offense, completing 20 of 35 passes for 286 yards. Wide receiver De' Montre Burroughs was his favorite. Burroughs had six catches for 130 yards.
Bethune Cookman 31, Florida A&M 27 – The Wildcats came from behind in the fourth quarter to continue their dominance over their arch-rivals in the Florida Classic in Orlando, Fla.
The Wildcats won despite committing 13 penalties for 138 yards. Bethune Cookman (7-4, 5-3 MEAC, trailing 27-24, drove 69 yards in nine plays for the winning touchdown after getting the ball with 5:38 left in the game.
The key play on the drive was a 44-yard completion from quarterback Akevious Williams to Steffon Francois on a second and 25 play that set the Wildcats up on the Rattlers' 15-yard line. Isaac Washington ran for 104 yards on12 carries, rumbled into the end zone on the next play for the go-ahead points.
Florida A&M still had 2:14 to pull the game out. The Rattlers drove to midfield but Devin James intercepted quarterback Ryan Stanley's pass at Bethune Cookman's 47 with 1:25 left in the on fourth and three. It was Stanley's third turnover in the contest. James recovered a fumble late in the third quarter to set up a field goal that gave the Wildcats 24-20 lead early in the fourth quarter and Trevor Merritt returned an interception 23 yards for a touchdown in the first quarter for the first points of the game.
The win ended a three-game losing streak for Bethune Cookman and denied Florida A&M (9-2, MEAC 7-1) its first unbeaten conference record since 1996. The loss is also likely to cost the Rattlers a shot at the Black College National Championship. They went into Saturday's game ranked No. 1 in the HBCU polls.
The Rattlers are ineligible for the MEAC championship and a postseason berth, including the Celebration Bowl, because of NCAA rules violations.
Carson-Newman 17, Bowie State 9 – The Bulldogs' undefeated season and hopes of winning the NCAA Division II national championship ended with a home loss. Bowie State (11-1), champions of the CIAA, had been the only unbeaten team among HBCUs.
The Bulldogs were ranked No. 11 in Division II and No. 2 in the Black College Football polls. Bulldogs quarterback Ja'rome Johnson threw for 263 yards and ran for 98. Bowie State led 9-7 at the end of the first quarter thanks to Johnson's 33-yard touchdown pass to DuShon Johnson, but the Eagles (9-2) scored 10 second-half points to win the game.
Lenoir-Rhyne 36, Miles 7 – The Golden Bears, playing in the rain, wasn't able to get untracked offensively and were bounced from the Division II playoffs with a road loss. Miles (9-3), which set a school record for most wins in a season, only managed 125 yards total offense. Unbeaten Lenoir-Rhyne (12-0) had 382 with 323 coming on the ground.
Top Performances
Taeyler Porter, RB, Arkansas Pine Bluff – Rushed for 197 yards on 30 carries in a 45-13 against Texas Southern.
Dedrick Parson, RB, Howard – Rushed for 170 yards and one TD on 26 carries in 20-15 win against Morgan State.
Chris Rowland, WR, Tennessee State –Caught 12 passes for 148 yards and one TD in a 37-27 win against Tennessee Tech.
Wes Woolfolk, WR, Morgan State – Caught four passes for 116 yards and one TD in a 20-15 loss to Howard.
Chris Blair, WR, Alcorn State – Caught six passes for 106 yards and one TD in a 41-6 win against Jackson State.
DeJuan Miller, WR, Arkansas Pine Bluff – Caught three passes for 106 yards and one TD in 45-13 win against Texas Southern.
Jordan Bentley, RB, Alabama A&M – Rushed for 110 yards and one TD on 13 in a 30-13 win against Mississippi Valley State.
Abdul-FataiIbrahim, WR, Alabama A&M – Caught 8 passes for 106 yards and one TD in a 30-16 win against Mississippi Valley State.
CIAA
Carson Newman 17, Bowie 9
SIAC
Lenoir-Rhyne 36, Miles 7
MEAC
Howard 20, Morgan State 15
S.C. State 20, Norfolk State 17
St. Francis-Pa. 35, Delaware State 21
Bethune Cookman 31, FAMU 27
N.C.A&T 54, North Carolina Central 0
SWAC
Alabama A&M  30, Miss. Valley 13
Arkansas Pine Bluff 45, Texas Southern 13
Alcorn St. 41, Jackson St. 6
Comments
comments