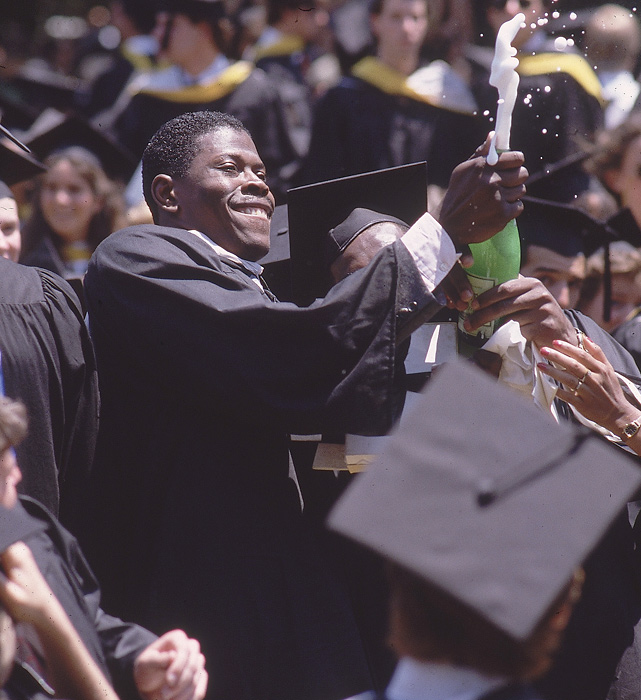 [dropcap]P[/dropcap]atrick Ewing, the giant center whose rugged, fearless, take-no-prisoners style of play symbolized Georgetown University basketball in the 80s, is returning to his alma mater as its new head coach.  Ewing takes over for John Thompson III, the son of John Thompson, who coached Ewing during its glory years 1980s.
The 7-foot Ewing had a spectacular career at Georgetown.  He led the Hoyas to the NCAA title in 1984, and nearly a second title, if not for a brilliant, practically perfect game by Villanova the following season.  During his four seasons at Georgetown the Hoyas went 121-23, including three Final Fours and a national title.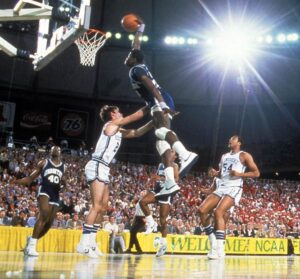 After graduating from Georgetown, Ewing was the No. 1 overall pick of the 1985 draft by the New York Knicks, and  went on to have a Hall of Fame career in the National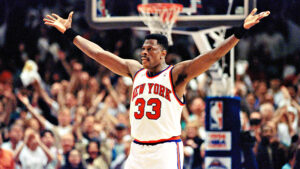 Basketball Association. Ewing certainly  paid his dues for his first head coaching  job.  He has worked as an assistant coach on the NBA level for several years, and threw his name into the coaching ring for several positions, only to come up short.
There was always talk about why Ewing could not get a head job on the college or NBA level. Unfortunately, there was always this perception that Ewing wasn't coaching material. That perception started at Georgetown, where Ewing was often portrayed as the dumb, thuggish, black kid, who just so happens to be 7-feet tall, and great a basketball player.
Ewing came under racial attacks during his career. There were signs like: 'Ewing is an ape'… EWING KAN'T READ DIS'….. Fans even threw bananas on the floor. All of that led to the perception that Ewing was a 'dumb jock', or in the eyes of some, 'a dumb nigger'. 
That was hardly the case,  Ewing spent the early part of his life in his homeland of Jamaica, before moving to Cambridge, Mass., where he attended high school.  Some people considered his Jamaican dialect as some type of learning deficit, but it was not. Meanwhile,  Thompson, an outspoken, and physically imposing man, railed against the attacks on Ewing, and his program. He shielded his players from (at that time) the mostly white media. Thompson's intentions were good, and understandable.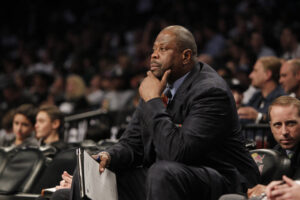 However, by not dealing with the media it allowed them to write whatever they wanted about Ewing, and the Georgetown program. And soon, 'Hoya Paranoia' was the media mantra. If you go back and read some of the stuff written about Georgetown during that period you would swear Thompson was a Black panther, and recruited only black nationalists.
Georgetown became black America's team during Ewing's era, even though the school is located in a trendy, mostly white, high-end commercial business area of Northwest D.C., along the Potomac River.
Nonetheless, Black America loved their aggressive, physical style of play that was more reminiscent of NBA basketball, than college. Georgetown gear became 'must have' gear.  I am sure there were Black kids who wore Georgetown caps and jackets with pride, even if some of them had no idea where the school was located. But, I bet they knew who Patrick Ewing was. He is primarily the cause of that cultural phenomenon.
Now Patrick is back home. Get your Georgetown gear out.
Comments
comments