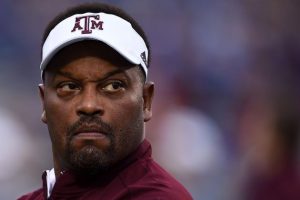 By Rickey Hampton, Editor and Founder of The African-American Athlete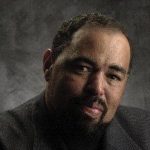 I am sure Texas A&M football coach Kevin Sumlin was not surprised that he got some hate mail following last weekend's stunning collapse against UCLA.

After all, the Aggies led 44-10 in the third quarter.  Remarkably, they lost the game, 45-44.
I am sure that is the worst defeat in Sumlin's 10 seasons at A&M.  His team should not have lost that game under any circumstances.  Although he was not on the field for a single play Sumlin, who makes$5 million year to win football games at A&M, is responsible for what was an epic failure.

However, the criticism of Sumlin does have a line not to be crossed.  It shouldn't include the vulgar, racist, and threatening letter he got from one so-called Aggie fan:
"You suck as a coach! You are a nigger, and you can't win. Please get lost, or else."
Of course, the author didn't sign his/her name to the letter. But I hope authorities find him, and prosecutes him to highest degree.
But really, this latest example of ignorance is nothing new. 'Nigger' is a reference black people, regardless of their socio-economic standing, have been dealing with for decades.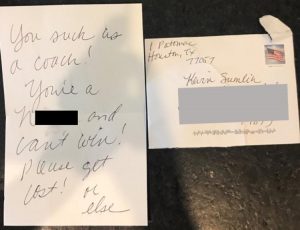 I mean, if there are people that will call President Barack Obama a nigger, you know there are those who will call the head coach of the Texas A&M football team by that name.  You can be sure there are plenty of others who feel the same way about Sumlin.
Hell, to them, Sumlin is a nigger even when he wins games.
Sadly, this is par for the course. Historically, there has been a segment of white America that holds total disdain for black people.   Sumlin is in historical company.  I can assure you that practically every high profile black person in America has been called nigger, by people just like the person who wrote to Sumlin.

From President Obama, back to Dr. Martin Luther King and Jackie Robinson, to Muhammad Ali, baseball legend Hank Aaron on up to today.  A few months ago NBA superstar LeBron James had his home in Los Angeles vandalized by people who think just like that letter writer.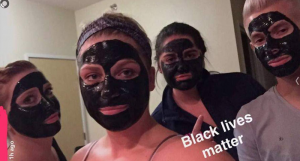 The irony here is the utter stupidity and hatred that drive these people. They will actually cheer for the Aggies to win the game, despite the fact the roster is comprised of mostly black players.
But, the black athletes at Texas A&M, and the other mainstream schools, need to understand there are people who feel the same way about them, as they do about Sumlin. If they are going to call the coach a nigger for losing a game, they are going to call a black athlete a nigger for missing a tackle, or dropping a pass. 
And, you know what? Some of them are going to call these young men niggers even when they score touchdowns.
Do not forget that two years ago racism at the University of Missouri got so bad the football team stood together to protest racism on their campus.  In 2017 racist flyers were passed around the University of Texas campus.   At American University in D.C. bananas were hung on nooses around campus, the day after a black woman was elected student body president.
There were incidents at Ohio State, Dayton and Ole Miss.  At the University of North Dakota students painted their faces black in a riff of Black Lives Matter.  There is no doubt that many of these people feel emboldened by the fact the man who currently occupies the White House is a racist, who fed off lies and racial stereotypes during his campaign. And while not all of the nearly 63 million people who voted for that man are racist, there are quite a few who are. And I guarantee you that ignorant person who sent that letter to Sumlin is one of them.
Comments
comments