By Rickey Hampton, Editor and Founder of TheAfricanAmericanAthlete.com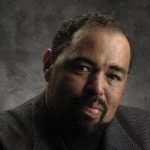 While researching a recent story on Eldridge Dickey, the former Tennessee State University quarterback (1964-67), for TheAfricanAmericanAthlete.com we came across some rare footage of the legendary quarterback in action.
In the clip linked below, you can see many of the attributes that earned Dickey the nickname the 'Lord's Prayer' at  TSU by his coach John Merritt, and made him a first-round pick in the 1968 AFL draft by the Oakland Raiders. Dickey was the first black quarterback to be drafted in the first round of a pro draft. 
Dickey never got the opportunity to demonstrate his quarterbacking abilities for the Raiders, who eventually moved him to wide receiver. In today's NFL his athletic ability, enormous arm-strength and accuracy, it is easy to see him being successful.
Dickey is No. 10 in the video. The music is to the song, 'Make Believe'  by the artist Tension, featuring Sincere.
Comments
comments