Notice
: Undefined offset: 1 in
/var/www/wp-content/themes/jnews/class/ContentTag.php
on line
86
Notice
: Undefined offset: 1 in
/var/www/wp-content/themes/jnews/class/ContentTag.php
on line
86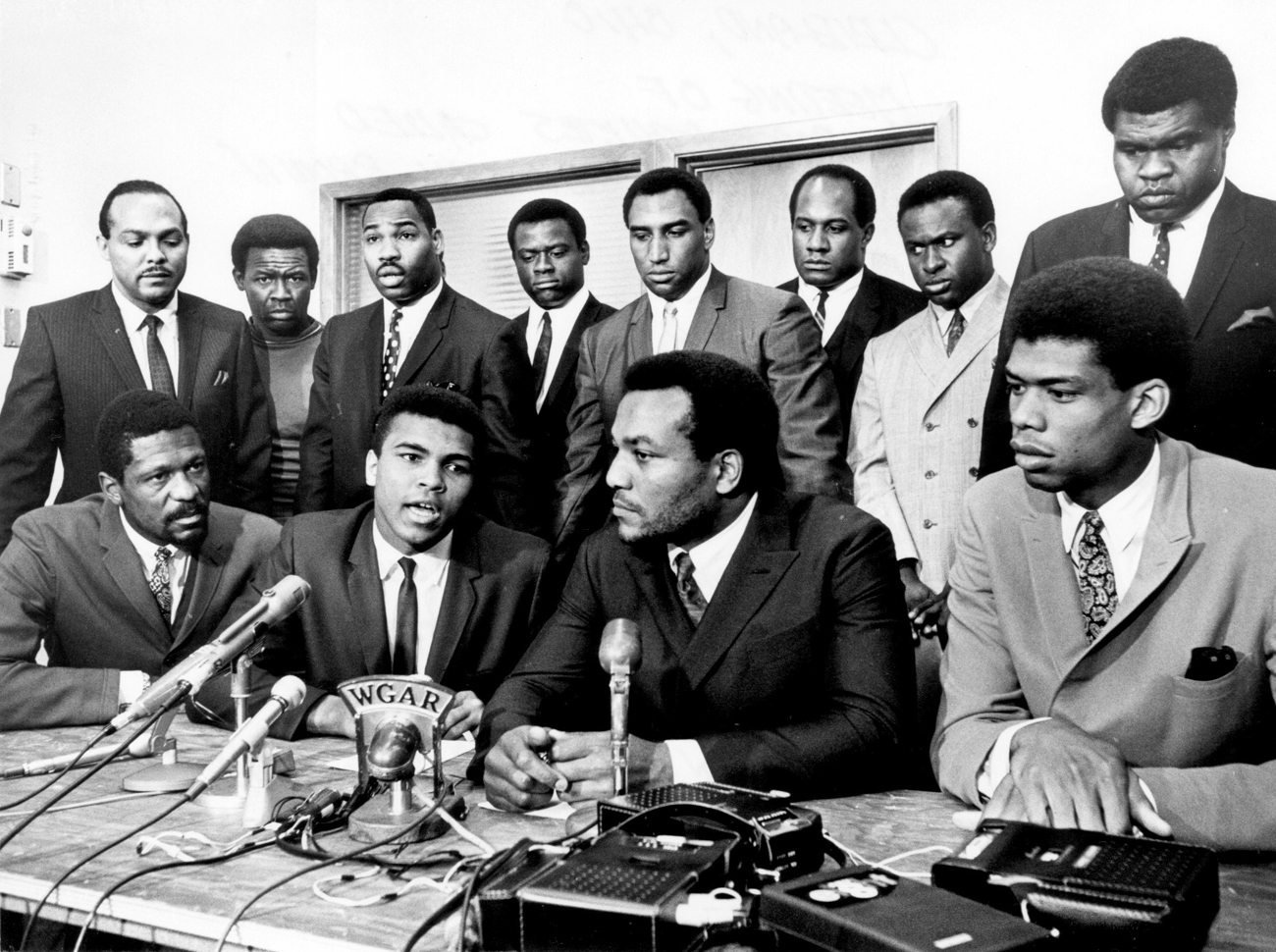 By Leland Stein III, For TheAfricanAmericanAthlete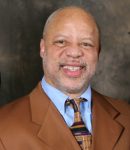 As a kid growing up -outside of my family – some of the first role models I drew inspiration from were athletes.
First, there was Joe Louis, whom my father trained alongside at Detroit's renown Brewster Recreation Center. Then there was NFL Hall of Famers Jim Brown, Gale Sayers, and my friend, Lem Barney. Next, tearing up the track was two-time Olympic Gold medalist and Northwestern High's Henry "Gray Ghost" Carr.
I know I'm not alone in this declaration. Generally, after Mom and Dad, most youths look up to the people they see and hear both in newspapers, music or on television.
Throughout the United States long history, there have been musicians, politicians, television personalities, actors and athletes who have used their national platforms, some understood the vehicle they have and found ways to lend their collective voices to perceived injustices in America's society.
So, when a Fox news anchor proclaimed that LeBron James and Kevin Durant should keep their political commentary to themselves and just "shut up and dribble and stick to sports," calling their comments "ignorant," I just cringed!
Just like President Trump, this Fox news reporter was serving her agenda, while completely whitewashing the First Amendment which guarantees the right of freedom of speech, the right of peaceable assembly, and the freedom of the press.
Trump and that Fox reporter, both have no learned understanding of history and of the things that have genuinely "Made America Great."
The worlds of sports and politics are intertwined in a multifaceted, complex, and convoluted mixed that is in the words of jazz legend Miles Davis, a "Bitches Brew."
On one hand, sports are entertainment and an escape from the doldrums that permeate peoples' everyday existence. On the other hand, sports entertainment presents itself as a much too serious endeavor for too many. Politics, unquestionably, is the vehicle that generates laws and governs our everyday movements through humanity.
Still, sports are an undeniable vehicle that galvanizes entire communities, towns and even countries into a collective discourse that move many into civic, regional and national pride.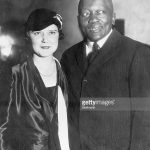 Long before America admitted, recognized or documented that its segregation policies and laws, both unwritten and written, were racist… sports took center stage.
When Jack Johnson won the World Heavyweight boxing title in the very early 1900's, most African Americans could not live, work, marry or compete in sports activities with their white American brethren. So, the politics of that day passed a law that would not let him travel with his white wife over state lines. It caused him to leave the country for eight years and when he returned he was jailed.
In 1936 and 1938 two men changed many perceptions and some perceived prejudices – albeit not the educational, political or the economic plight of most African Americans. They were Jesse Owens and Joe Louis. Owens at the 1936 Olympics in Berlin, as Germany was on the eve of World War II. Owens debunked Hitler's Aryan Supremacy rhetoric, making him a national icon and world figure.
Later in 1938, Louis knocked out Germany legend, Max Schmeling, moving him past just a boxer to a true American hero. Whether either of them wanted it, they became political figures that represented an entire race. Many of our white brethren in America embrace Louis and Owens – white and black, rich and poor.
The politics pouring out of Washington still did not change the segregation and racist agendas of the courts or police or military.
After Louis' and Owens' breakthrough, Jackie Robinson furthered the cause of the African American in the United States as he broke Major League Baseball's color barrier in 1947 – a significant moment in race relations that Louis and Owens helped forge.
Like bacon and eggs, socks and shoes, grits and butter… sports and politics, like it or not, have always walked hand in hand.
So, I think it is safe to postulate that Barack Obama becoming the country's 44th and first African-American president was cleared in part by athletes whose courage, heart, determination, and talent helped the country move through the slow, violent, tedious and painful process of desegregation.
Hall of Fame slugger, Hank Aaron, who experienced first-hand the ugliness of racism as he chased Babe Ruth's hollowed homerun record, told a reporter that he was just overwhelmed when Obama won. "Every time I see him on television I just smile because he represents me," he said. "No matter how I look at it, he's me. For the first time, you can see this country becoming the kind of country that we all are very proud of."
Aaron and other Black athletes broke barriers and changed the political climate before the Civil Rights Movement commenced. In fact, Aaron was among the early influx of black players to follow Robinson, breaking into the majors in 1954, a month before the Supreme Court's Brown vs. Board of Education ruling that opened the way for school integration.
Then in the 1960's, men like Bill Russell, Jim Brown, Muhammad Ali, Curt Flood and even Spencer Haywood, challenged America's First Amendment and segregated policies and used their celebrity to force the political climate to become more inclusive.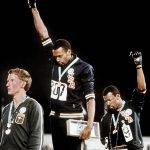 In particular, gold medalist sprinters, Tommie Smith, along with bronze medalist John Carlos, raised black-gloved fist at the 1968 Summer Olympics in Mexico City to protest the racism and segregation overwhelming too many in the United States.
The controversial salute during the national anthem by Smith and Carlos came six months after King's assassination. Predictably both athletes were denigrated and disparaged by white America for their actions.
"People wanted to label me a militant," Smith, told me in an interview. "The fact of the matter is what we did was a Project for Human Rights. We needed to bring attention to the negative condition of too many in the States."
The world's biggest gathering of nations, the Olympics has and will always live with the politics of humanity. Sometimes it has been terrific like China using the 2008 Beijing Games as a coming out party to the world showcasing its rich history, culture, and creativity.
On the other hand, it has also been used to further political agendas like the Palestinians taking the Israeli athletes hostage in the 1972 Olympics in Munich, Germany, and killed them all.
The United States boycotted the Russian Games in 1980, and Russia did likewise, boycotting the 1984 Los Angeles Games.
Sports and politics go hand in hand, much to the chagrin of many; however, they will always be wedded.
James seems to understand and embrace his platform saying: "When I was growing up, there were like three jobs that you looked to for inspiration. It was the president of the United States, it was whoever was the best in sports, and then it was like the greatest musician at the time. At this time right now, with the president, it's at a bad time. We cannot change what comes out of that man's mouth, but we can continue to alert the people that watch us, that listen to us, that this is not the way."
Added Durant: "What's going on in our country, it's all about leadership. We need to empower people, we need to encourage people, and that's what builds a great team. And I feel like our team, as a country, is not run by a great coach."
Other athletes understand their political opportunities like the:
The St. Louis Rams "Hands Up" to raise their arms in awareness of the events in Ferguson, MO.
Miami Heat wearing "hoodies" to protest the shooting of teenager Trayvon Martin, who was on his way home to watch his beloved Heat.
Billie Jean King's stance on"equality" for women in tennis. Prize money for women's tennis increased because of her advocacy.
And then there was Colin Kaepernick who took a knee during "The Star-Spangled Banner."
He launched a protest that sent aftershocks everywhere.
The fact of the matter is sports and politics are married, and, after a lull, some of today's athletes seem to grasp the enormous cultural and economic influence they possess, and it is heartening that some have started to understand how to leverage that status for something more than selling sneakers.
Leland Stein III can be reached at lelstein3@aol.com and twitter @LelandSteinIII
Comments
comments