Notice
: Undefined offset: 1 in
/var/www/wp-content/themes/jnews/class/ContentTag.php
on line
86
Notice
: Undefined offset: 1 in
/var/www/wp-content/themes/jnews/class/ContentTag.php
on line
86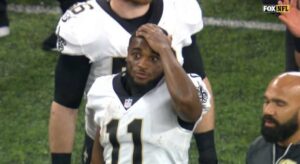 By Tim Turner, For The AfricanAmericanAthlete.com,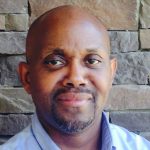 Having to endure a constant barrage of crap from New Orleans fans over Atlanta blowing a 25-point lead in last year's Super Bowl, watching the Saints lose their playoff game Sunday in the final 25 seconds to Minnesota was richly satisfying.
It was desperately needed as it came the day after my Falcons wet the bed in Philadelphia, 15-10, to a team quarterbacked by Nick Foles.
Nick. Freaking. Foles!!
Saturday's loss meant an immediate chance at redemption from blowing the largest lead in Super Bowl history was gone, and being left with an offseason of being salty over a sorry red zone offense and dubious coaching decisions.
Until Sunday, I could only imagine another year my friends among Saints fans gleefully feasting on my misery.
Until Sunday.
With 25 seconds left and trailing 24-23, the Vikings needed to drive into at least field goal-range to give themselves a shot at the win. And that's really all they tried to do with the third down pass with 10 seconds left. However, rookie cornerback Marcus Williams, not wanting to get there too soon, but arriving too late and whiffing on his attempted tackle on the Vikings' Stephon Diggs.
His miss allowed Diggs to complete a 61-yard touchdown play that carried Minnesota into the NFC title game — the first time in NFL playoff history that a game ended on a touchdown as time expired in the fourth quarter.
In no way is the slow motion train wreck of a Super Bowl loss in overtime equivalent in magnitude to that of losing a divisional playoff game. Unless you're a fed up Falcons fan, and the world watched the Saints lose in excruciating fashion. The memes, now, are on the other screen: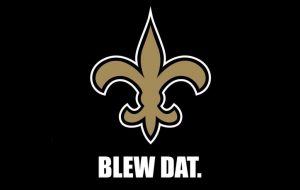 You get the picture. And Saints fans, you are going to get a lot of them. And you brought it on yourself.
Still scratching my head over losing to the Eagles, though. My goodness. What a wasted last series. And that final play? That rollout pass to Julio Jones? I thought a roll out would be great down there had the Eagles respected Matt Ryan as a threat to run (he never had been), and they had a field to work with, and if there was an element of surprise.
If Eagles' Jalen Mills is to be believed (and, after watching the Falcons stagnant offense all season, I do), the Eagles defense knew pre-snap Philadelphia diagnosed the play perfect.
Mills said he heard safeties Malcolm Jenkins and Rodney McLeod shouting orders to every player on the defense. Jenkins and McLeod knew the play the Falcons were going to run.
Ryan scrambled and under pressure sent a pass Jones' way that fell incomplete, and dealt the Falcons the loss — a loss on the heels of the College Football National championship loss in overtime by Georgia.
It had been a rough week for Falcon and Bulldog fans… until Sunday's "Miracle in Minneapolis."
Now is all right in my world.
SKOL! (That's Vikingspeak for, "Ain't so funny now, is it Saints fans).
Comments
comments