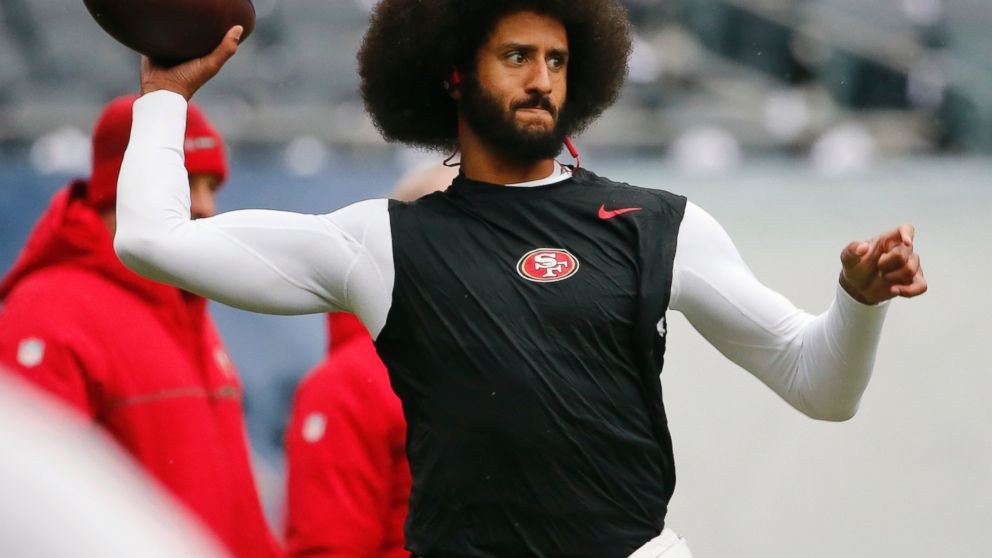 By Rickey Hampton, Editor and Founder of The African-American Athlete
Let me make sure I got this straight. The New Orleans Saints have signed quarterback Chase Daniel to a one-year contract worth $7 million. If Saints QB Drew Brees goes down next season they will turn to Daniel, who has one career touchdown in his eight-year NFL career.
Meanwhile, Colin Kaepernick, who has 85 career touchdowns in six seasons, in addition to leading the San Francisco 49ers to Super Bowl XLVII, is still without a team.
The signing of Daniel, and the seemingly lack of interest in Kaepernick, a second-round pick by the 49ers in 2011, adds more weight to the growing sentiment that Kaepernick is feeling backlash for his decision to protest the 'Star Spangled Banner' last season.
Kaepernick would seem to be a perfect fit for New Orleans. The Saints have Brees, but he is in the waning stages of his career, and they run an offense Kaepernick can function in. At some point the Saints are going to need to replace Brees.
You can be sure that will not be Daniel.  He is a journeyman. Kaepernick is an intriguing talent. He is only 29, and has demonstrated the ability to play winning football. Lately, all we have heard about was Kaepernick's politics, but even last season on a bad 49ers team, he passed for 16 touchdowns and only four interceptions.
When comparing Kaepernick and Daniel it  is absolutely clear which of the two  is the better quarterback.
However, what has to be considered are several factors such as contract demands, mutual interests and the outlook goals of the Saints. For example, the Saints know Daniels. He spent the first four seasons of his career in the New Orleans.
These are all subjective issues, which is why it will always be easy for team to not sign Kaepernick.  They can make a decision based on several different football related considerations that have nothing to do with  Kaepernick 's protest of the 'Star Spangled Banner' last season.
But it is no doubt in my mind that if he doesn't get signed, it will be because of last year's protest.
There are 96 quarterback jobs in the National Football League. If Colin Kaepernick doesn't have one of them by the start of next season, there will be no question why.
Comments
comments