Notice
: Undefined offset: 1 in
/var/www/wp-content/themes/jnews/class/ContentTag.php
on line
86
Notice
: Undefined offset: 1 in
/var/www/wp-content/themes/jnews/class/ContentTag.php
on line
86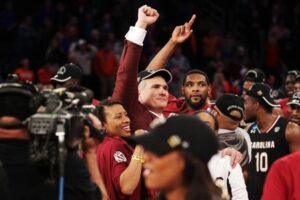 By Sope Eweje, For The African-American Athlete
[dropcap]A[/dropcap]fter an exciting couple of weeks of hard-played (and bracket-busting) basketball, we are final down to the Final Four. This year's edition will take place at University of Phoenix Stadium in Glendale, AZ this weekend.
There's two teams that haven't been here before (South Carolina and Gonzaga), one team that hasn't been for a while (Oregon, since 1939), and one team that is used to being here (North Carolina). There's the potential of an interstate showdown between the two Carolina's in the final. There's a team with just 1 loss the entire season (people occasionally need that reminder about Gonzaga). There's a team in Oregon that made it all this far in the tournament without one of their best players.
There's a lot of things about these teams that make this particular Final Four interesting, but what else do we need to know about the contenders to know who might take home the championship?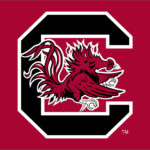 South Carolina
Road To the Final Four
First Round: 90-70 over #10 Marquette
Second Round: 88-81 over #2 Duke
Sweet Sixteen: 70-50 over #3 Baylor
Elite Eight: 77-70 over #4 Florida
What we've found out about them: They can get buckets. South Carolina built their reputation this season as a defensive team, keeping teams to only 64.9 PPG. They made this especially clear in their second round upset over Duke, in which they held the Blue Devils to just over 40% shooting from the field and forced 18 turnovers.
But the thing that has gotten them this far in the tournament is their newfound ability on the other side of the court. The Gamecocks are averaging a full 9 more points per game during the tournament compared to the regular season, led by senior guard and East Region MVP Sindarius Thornwell, who's scored at least 24 points in each of SC's games thus far. Nobody would've ever guessed that Frank Martin's squad would've made it this far, but when they're playing like this it's not hard to see how they've gotten here.
What we need to find out about them: Can they keep it up? This is the same team that scored 60, 54, and 53 points in losses to Clemson, Seton Hall, and Alabama respectively, and only Seton Hall was a tournament team. The Gamecocks will no (zero, zlich, nada) of a chance to win a championship with an offensive performance that is anything but stellar, considering the other 3 teams still left are all ranked in the top 10 in adjusted offensive efficiency in the most recent KenPom rankings. South Carolina is not even the in the top 25, and even that comes as a shock as they were outside the top 100 during the regular season. As a strong, physical team, SC is not going to back down from anyone, but like Virginia (who scored a measly 38 points in their tournament exit) and others have shown us, it takes more than defense to win in March.
North Carolina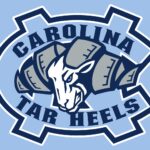 Road To The Final Four
First Round: 103-64 over #16 Texas Southern
Second Round: 72-65 over #8 Arkansas
Sweet Sixteen: 92-80 over #4 Butler
Elite Eight: 75-73 over #2 Kentucky
What we've found out about them: They can pound it in the paint. Well we kind of already knew this about them, but let's just say their tournament performances have served as a reminder. The Tarheels have outrebounded each of their opponents by at least 10 rebounds, and they needed that inside presence against Kentucky as they only scored 9 points on 20% shooting from 3. North Carolina bigs Luke Maye (who made the big game winner against Kentucky), Isaiah Hicks, and Kennedy Meeks may have a little more trouble against the likes of Oregon's Jordan Bell or Gonzaga's 7'1", 300 lbs. mountain of a man Przemek Karnowski, but I would not be surprised if their inside game is what gets them their 6th championship.
What we need to find out about them: Was that game against Virginia a fluke? I may be the only one thinking about this, but that game against Virginia was very strange to say the least. In that 53-43 loss, the Tarheels shot 35% from the field, turned the ball over 14 times, made only 5 free throws, and scored the fewest points a North Carolina team has scored in almost 40 years. Virginia was able to do this by playing small ball most of the game and neutralizing North Carolina's advantage in the paint. My question is, if teams take similar strategies (which they probably will, especially teams like South Carolina and Oregon that have strong guard play), will UNC be able to handle it? If they want to win any games in Glendale they will have to, although injury-plagued senior guard Joel Berry III may not be as reliable of a presence as they would hope for.
Gonzaga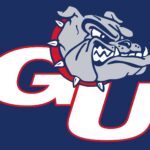 Road to the Final Four
First Round: 66-46 over #16 South Dakota St.
Second Round: 79-73 over #8 Northwestern
Sweet Sixteen: 61-58 over #4 West Virginia
Elite Eight: 83-59 over #11 Xavier
What we've found out about them: They shouldn't have been doubted Don't lie. We all at some point questioned whether Gonzaga was a legit #1 seed, or if their record was just a reflection of being a pretty good team in a really weak conference. But their showings in the tournament, especially their Elite Eight game against Xavier, proved that this is a team worthy of being a title contender. What this team has that other team don't is versatility. If Johnathan Williams and Przemek Karnowski don't get it done inside, the Bulldogs have Nigel Williams-Goss and Jordan Matthews on the perimeter. If none of them get it done, the team has 4 other players getting significant minutes including freshman Zach Collins, who is averaging 9.9 PPG and 5.6 RPG. Gonzaga's depth and multi-faceted approach to the game are what might get the program it's first title in school history.
What we need to find out about them: How will they handle physicality? Gonzaga's game against West Virginia was their first against a hard-nosed, tough defense team but they were able to pull through. However, they were outrebounded 19-7 on the offensive glass and failed to handily beat a team that shot 26% from the field. Although South Carolina is the only team that might demonstrate a similar level of defensive intensity, all of the remaining teams have the ability to attack Gonzaga inside and outside of the paint. If Gonzaga wants to leave Glendale with at least one win by beating South Carolina, it will have to figure out how to avoid another close call like it had with West Virginia.
Oregon
Road to the Final Four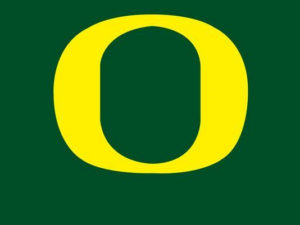 First Round: 93-77 over #14 Iona
Second Round: 75-72 over #11 URI
Sweet Sixteen: 69-68 over #7 Michigan
Elite Eight: 74-60 over #1 Kansas
What we've found out about them: Boucher's injury was not the end of their hopes. When news broke that forward Chris Boucher, the team's second-leading rebounder, tore his ACL in Oregon's game against Cal in the Pac-12 tournament, many people immediately discounted Oregon as a potential final four team. But the Ducks have proven the world wrong. A strong win over Kansas, which was arguably the best team in the nation most of the season, was a sign that this team has not and will not back down from challenging circumstances, with or without one of their selfless senior leaders Boucher.
What we need to find out about them: Will their bigs step up? That being said, Oregon is going to sorely miss Boucher's 6'10" presence against UNC, which as mentioned before is absolutely dominating opponents in the paint. Although the Ducks have outrebounded each of their tournament opponents thus far, they have not seen the likes of UNC, the nation's leading rebounding team. Oregon bigs Jordan Bell, who had an astonishing eight blocks in the Ducks' Elite 8 win against Kansas, and Kavell Bigby-Williams will need to step up if Oregon wants to beat the Tarheels.
Comments
comments