Notice
: Undefined offset: 1 in
/var/www/wp-content/themes/jnews/class/ContentTag.php
on line
86
Notice
: Undefined offset: 1 in
/var/www/wp-content/themes/jnews/class/ContentTag.php
on line
86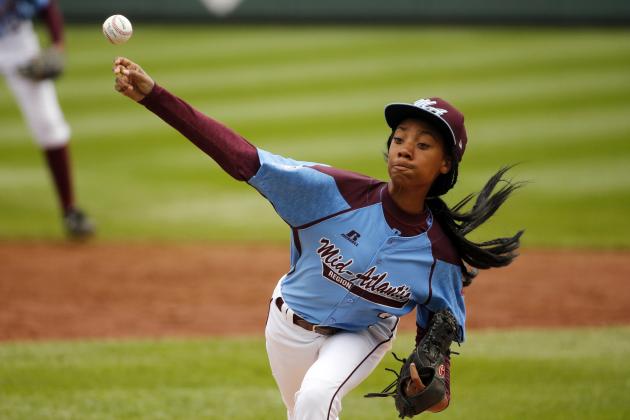 The one thing you can damn near count on almost as the surely as the sun rising and setting each day, is an African-American being the victim of racially biased attacks following a significant achievement.
   Let's face it. There is a segment of people in America, who are mostly white, that simply hate to see African-Americans achieve.  I can only  assume they want to keep black folk in a teeny, tiny,  box filled with age old stereotypes. Or,  as the more modern influences like  FOX News  would have you believe, that African-Americans are only good for shooting, robbing, raping, rapping, dunking a basketball, or running a football.
Any other accomplishment by an African-American can only be a product of some government handout such as affirmative action,  or freakish, African slave-mandigo  athletic ability. The latter description supposedly fits  tennis great, Serena Williams, who recently won the prestigious Wimbledon championship. It is, her third consecutive major victory, and the 21st major  title of her illustrious career.
Williams has established herself as one of the game's all-time greats, if not its greatest player, ever.
However, the story following her latest triumph isn't about her incredible skills. Nope, like  so many other times throughout her career, the stories have centered around vicious personal attacks.   On social media Williams  has been the target of  racist, mindless, hateful, spiteful rants by an utterly ignorant segment of society, following her  6-4, 6-4 victory over Garbine Muguruza.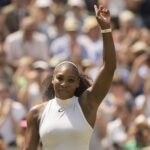 Almost immediately, the posts started to come. Serena  looks like a gorilla, she is ugly, and has the muscles of a man.  David Frum, the conservative commentator, hinted _ with absolutely no evidence _ that she was on steroids. Anything to taint Williams' brilliant performance will suffice.
Of course, Williams has taken it all in stride. She, and her sister Venus, a great champion in her own right, have heard all the haters take shots at them over the years.
http://bleacherreport.com/articles/180857-why-is-racism-sexism-against-venus-and-serena-ignored-in-tennis
Actually,  this is the norm for African-Americans who achieve the extraordinary, regardless of  the endeavor. Remember the venomous hatred toward Hank Aaron as he chased down Babe Ruth's home run record? Tiger Woods has dealt with similar issues during his groundbreaking career on the PGA Tour, an entity that actually had to be taken to court in 1961 to remove its "Caucasian Only" rule prohibiting African-Americans from competing.
[quote]Even  Mo'ne Davis, the young teenage female pitcher, who was the star of the Little League World Series last year, took a hit.  Joey Casselbery, a  member of the Bloomsburg (Pa.) University baseball team,   tweeted that Davis was a 'slut.' In an act of pure class, Davis actually came to his defense when the university kicked him off the team.[/quote]
Hell, even President Barack Obama, the man who sits in the most powerful office in the world, has dealt with hatred, and much of it is race based. Really, what do you think all this talk about his birthplace, the total lack of respect he has received, and death threats he has encountered is about?
First Lady Michelle Obama, isn't immune, either.  This is what Patrick Rushing, the mayor of Airways Heights, Washington, a suburb of Spokane, posted on social media: "Gorilla face Michelle, can't disagree with that. The woman is not attractive except to monkey man Barack. Check out them ears. LOL."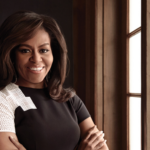 Amazingly, the mayor refuses to resign, saying if he did that it would be admitting that he is a racist. You can't make this up, people. Remember all the talk about American being post-racial following the election of President  Obama  in 2008? Is there anyone around who still believes that?  If anything,  racism towards African-Americans, and people of color (see Donald Trump) has been on a steady increase.
How many stories of African-Americans  who were victims of police brutality, and even wannabe police in the case of George Zimmerman, have we learned of  since 2008?  Look at the aggressive policies regarding  voting rights issues by the Right, as it does whatever it can to hold on to its political power, as America becomes more and more a brown nation.
It is one thing for cowards to hide behind social media, but it is horrid when mainstream media becomes involved.  The New York Times ran a piece  the day after Williams' Wimbledon triumphant, that critiqued Williams' body, not her stellar play.  Fortunately, and thankfully, the piece was so criticized that  the Times' Public Editor had to write a response.
Pat Griffin, the author of "Strong Women, Deep Closets" and professor emerita at the University of Massachusetts at Amherst, was quoted in the response piece. "Sacrificing your femininity is a really old narrative in women's sports. "There is a whole new narrative breaking through — that women athletes come in all sizes, shapes and forms. So presenting Serena as some kind of freak, or animal-athlete, was appalling."
Even when this segment of society grudgingly gives credit to an accomplishment by an African-American, it does so with a caveat.  President  Obama is not really an African-American, because his mother was white.  Or, Tiger Woods isn't  really an African-American, because his mother was of Asian descent.
And, when there is no caveat, as in the case of the Williams' sisters, who were raised and taught the game on the streets of Compton, under the guidance of their father, Richard, a strong, black man….. this sad, misguided segment of our society does what it only knows how to do……..lash out. Kinda pitiful, isn't it?
Comments
comments