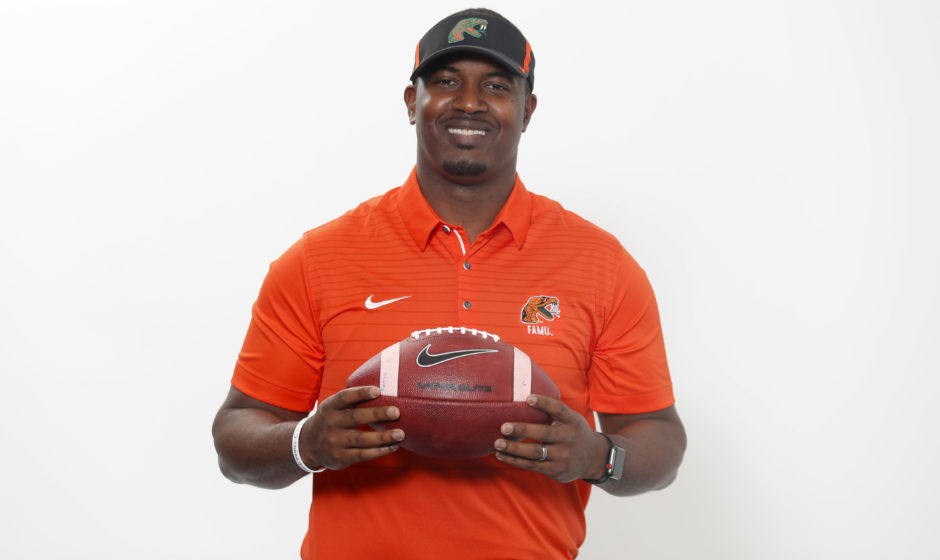 By Roscoe Nance, For TheAfricanAmericanAthlete.com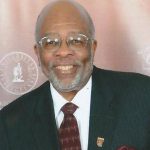 Jake Gaither, the late, great Florida A&M football coach, is surely somewhere puffing on his trademark pipe and smiling. After spending the better part of the last decade wandering in the college football wilderness while seeking to regain their past glory, the Rattlers are back.
Their 6-3 record had them atop the BoxToRow Coaches and Media Polls (last week), No. 2 in the Power News and Radio Network and just outside the STATS FCS Top 25. Before their 31-23 loss to Howard, the Rattlers had reeled off five straight victories for their longest winning streak since 1999 when they advanced to the Division IAA semifinals before suffering a heartbreaking 27-24 loss to Youngstown State.
The Rattlers are still in the hunt for a MEAC crown. First-year coach Willie Simmons would join Gaither as the only Rattlers coaches to win conference crowns in their inaugural seasons. Gaither did it in 1945. If the Rattlers can run the table and beat South Carolina State and dreaded rival Bethune-Cookman, it would give them an eight-win season.
These are definitely giddy times for the school that sits on the Highest of Seven Hills in Tallahassee, Fla. But hardly anyone would have predicted this kind of success six weeks ago. 
The Rattlers were licking their wounds following back-to-back losses to Troy, a school they defeated in the quarterfinals of the '99 I-AA (now FCS) playoffs that has moved up to the FBS, and Jackson State, the school the Rattlers defeated in the inaugural I-AA playoffs en route to becoming the only HBCU to win the national championship at that level.
After Gaither retired following the 1968 season, he often said he sweated blood while watching the Rattlers play. Their 18-16 loss to Jackson State, which has fallen on similarly hard times as Florida A&M in recent years, likely would have had him sweating blood by the buckets.
Jackson State had failed to score more than 20 points in each of its first two games, both losses, and made it a hat-trick against the Rattlers but still managed to win. The Tigers have since replaced their offensive coordinator and head coach
That defeat brought the Rattlers to the make-or-break point just three games into the season, and in Simmons' words "was the defining moment'' of the season.
They responded with a 31-13 thrashing of Savannah State after trailing 7-3 at the half. A month later registered a 22-21 come-from-behind road win against North Carolina A&T State, the defending Black College National Champions and the preseason No. 1, after trailing 21-6 at the half. Yahia Aly kicked a 26-yard field goal with four seconds to play for the winning points.
Simmons says beating North Carolina A&T confirmed that Florida A&M is a team to be reckoned with.
Incredibly, Simmons, 38, has fashioned the Rattlers' turnaround with virtually the same roster that was 3-8 in 2017 under Alex Wood. He came to Florida A&M after three years as offensive coordinator at Alcorn State and three years as head coach at Prairie View A&M, where the Braves won the 2014 Black College National Championship and set numerous school records that season as they finished second nationally in scoring offense, eighth in total offense, and fourth in rushing offense.
Prairie View had winning records each of Simmons' three seasons, only the second time in 50 years a Panthers coach performed that feat. Prairie View was 9-2 in Simmons' first season at the helm in spite of APR sanctions that prevented the Panthers from participating in spring drills and limited their practice time during the season. Still, they led the FCS in scoring offense (44.9 points a game) and were No. 8 in total offense.
The Rattlers are getting it done under Simmons with defense. Heading into the Howard game they were No. 8 are in the nation in fewest points allowed (16.9 a game), No. 17 in rushing defense (153.8 yards a game) and No. 23 total yards allowed (333.0 a game).
Florida A&M's resurgence is more than a Cinderella season for Simmons. It's personal.
He grew up in Quincy, Fla., 20 miles from Tallahassee. He was a star quarterback at Shanks High and attended Florida A&M games religiously. He says all of his family members except him – he was a three-year letterman at Clemson – and all the successful people he knew in his hometown went Florida A&M; so did his wife, the former Shaia Beckwith who is a two-time graduate.
Simmons almost became a Rattler himself. He graduated from Clemson in three years, the fastest any football player has graduated from that university. He initially transferred to Florida A&M after earning his degree, but the NCAA ruled he was ineligible to play for the Rattlers because they were in provisional status for Division IA (now FBS), a rule that has since been changed. Simmons eventually enrolled at The Citadel, where he earned first-team All-Southern Conference after leading the Bulldogs to a 6-6 record. It was their first non-losing season in 10 years.
Simmons recalls his wife's despair when he was at Alcorn and Prairie View and her friends would text her with news of another Rattlers loss. It's safe to say Simmons has always been a Rattler a heart, and he understands full well how passionate Florida A&M alumni and supporters are about Rattlers football. He also knows how pleased Gaither must be with the current state of affairs.
Comments
comments