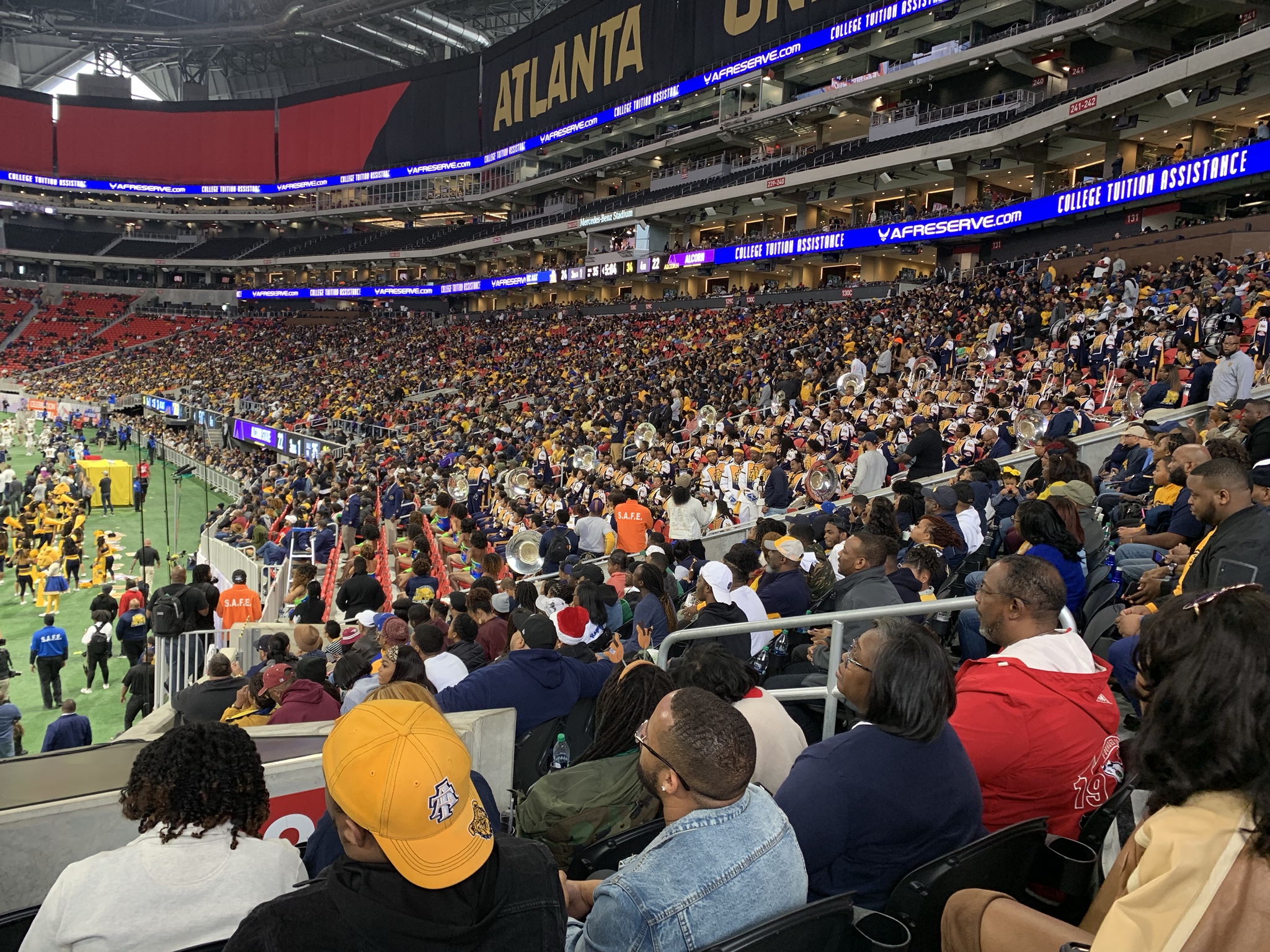 By Roscoe Nance, For TheAfricanAmericanAthlete.com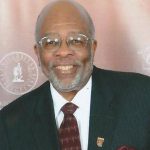 Defending Black College football national champion North Carolina A&T State opened up the 2019 season with a thrilling 24-21victory over backyard neighbor Elon last Saturday at the Aggies' BB&T Stadium.
And for the first time in school history, fans were able to purchase and consume alcohol as they take in the action on the field. The Aggies join a growing list of HBCUs – and following the lead of a number of FBS programs – that sell alcohol during games.
According to a story posted on SI.com onMay 31, more than 55 FBS programs allow alcohol sales.
"It's an evolution of what intercollegiate athletics is moving to in terms of what adult
fans want in terms of the fan experience,'' MEAC Commissioner Dennis Thomas says.
"It will be a trend if it's not already. That's one of several things that goes into the fan
experience. It has evolved. That's what the fans want. I'm not opposed to it.
You have to evolve with the times. Once upon a time, there was prohibition, but that was
not what the people wanted.''
Alcohol sales became a hot topic when SEC chancellors and presidents voted to lift the
conference's ban on booze and allow schools autonomy to make their own choice.
The North Carolina A&T Board of Trustees unanimously approved a resolution during
the summer that will permit alcohol sales at most of its sports venues, taking advantage of
a new North Carolina state law allowing the sale of alcoholic beverages at college
sporting events and expanding on its practice from a year ago.
Alcoholic beverage sales inside BB&T Stadium will be limited to wine and beer as North
Carolina A&T becomes at least the 10th school among the country's 21 football-playing Division I HBCUs selling alcohol at games, and the second in the MEAC.
Norfolk State began selling alcohol at its games two years ago. Six of eight SWAC member schools that responded to survey done by the conference office – Alabama A&M, Alabama State, Grambling State, Prairie View A&M, Southern, and Texas Southern – indicated they sell alcohol.
Alcorn State and Mississippi Valley State don't sell alcohol. Jackson State and Arkansas-Pine Bluff didn't respond to the survey. Tennessee State, which competes in the Ohio Valley Conference (OVC), allows alcohol
sales when it plays at Nissan Stadium, home of the NFL Tennessee Titans, but not when
the Tigers play on campus at Hale Stadium. Hampton, a member of the Big South Conference, sells alcoholic beverages in an Adult Zone.
North Carolina A&T is expanding on its practice from last season when it operated chairs and could only be consumed there. This year wine and beer will be sold at booths
located at either side of each end zone and in a tent in the north end the stadium.
North Carolina A&T director of athletics Earl Hilton says the change was made as an
amenity for fans and fan safety.
"Our hope is that people will be less inclined to engage in unregulated pre-game
consumption and in-game consumption at private tailgate events, since we will have that
amenity available in the stadium in a more controlled environment.''
While Hilton cites fan safety and affording fans an additional amenity as reasons North
Carolina A&T is selling alcohol, it is undeniable that it also potentially another revenue
stream.
"All over the country people are looking for new revenue streams and the fan experience
as well,'' MEAC Commissioner Thomas says. "It's a trend on the larger scale and with
the HBCUs as well. To me, it's left up to each individual institution the way it wants to
proceed.''
Hilton says he has no idea how much revenue alcohol sales might generate for North
Carolina A&T. Norfolk State director of athletics Marty Miller says his school was
looking to increase revenues when it began alcohol sales, but the move hasn't reaped the
financial reward that was hoped for.
"For us, just been something we added for the fan experience,'' Miller says. "But we
haven't realized any great revenue from it. It's something that's been slowly catching on
for us. I have no idea why it's been slow. I thought it would be more popular. But it really
hasn't caught on. I just don't know why. It's something we're going to continue, hoping
it will get better each year.''
Grambling is entering its second season of alcohol sales. Wine and beer is not allowed to
be sold at the general concession stands; fans must show proper ID when making their
purchases and there is a two-drink per purchase limit. Sales end at the middle of third
quarter.
Dr. David 'Rusty' Ponton, Grambling's director of athletics, says his school adopted
alcohol sales basically because all the other state schools in Louisiana were allowing it.
"It was fan engagement,'' Ponton says. "Food Services pushed for it. They had to sell it
to us. We were very diligent as far as checking into making sure it was good for
Grambling.''
The school conducted a campus-wide alcohol awareness before launching its sales. The
campaign apparently paid dividends as there were no alcohol-related incidents during
games.
Ponton said that"Basically fans enjoyed it,'' he says. "It was a hit.''
The Thurgood Marshall College Fund supports all nine of the schools that have alcohol
sales. It doesn't have a position regarding alcohol sales by its member school.
However, president and CEO Harry L. Williams doesn't see a problem with the practice.
"Our schools are always looking for ways of generating revenue,'' Williams says. "I look
at this as another way for potential revenue. It's nothing new. It might be new to
HBCUs. As long as you are appropriately selling it to the appropriate audience, I don't
have an issue with it.''
MEAC member Bethune-Cookman is affiliated with the United Methodist Church isn't
among the schools that don't sell alcohol. Director of Athletics Lynn Thompson says
when the Wildcats play in stadiums that permit alcohol sales when there is a choice he
asks that it not be allowed.
"While many schools are looking for new revenue streams, our institution and institutions
like Bethune-Cookman, we'll probably be the last ones to come to the party,'' Thompson
says.
ESPN College Football Analyst Jay Walker, who also serves in the Maryland House of
Delegates, says it makes financial sense for schools to sell alcohol considering that
alcohol is consumed at tailgate parties in parking lots before games and the number of
fans who smuggle booze into stadiums.
.
"We know when we go to games, tailgates, parking lots and everything else people are
drinking,'' Walker says. "This is an opportunity for universities to make some money off
something people are doing anyway.
Thompson says he is concerned about what might come next in what he describes as an
"arms race'' as schools seek additional revenue streams.
"A lot of our universities are following the road map of pro sports too,'' he says. "They
are looking at that fan experience, fan engagement, and they are looking at what sells on
the menu and who's advertising. The question is what's next?. Will it be electronic
cigarette vendors? In certain states, campuses are a non-smoking environment. What's on
the horizon? We don't know.
"We're always in search of what the consumer wants. If the consumer says this is what
we want, you got to serve your constituent base. If they speak and you don't supply it,
they're going to go someplace that's offering it.
"The pressure is to offer the same experience in the stadium, the amenities, in the stadium, that the fans can find at home live-streaming the games. You can sit in the comfort of your home and have
whatever you like. That's the pressure. How can you provide the same amenities (in the
stadium) that they can have at home watching the game?''
It seems unlikely that the alcohol sales trend will sweep through Division II HBCUs
because a large number of them have church affiliations. Fort Valley State is part of the
University System of Georgia and has no church affiliation. Still Director of Athletics
Anthony Holloman doesn't foresee alcohol being sold during games at 10,000-seat
Wildcat Stadium.
"I would say at Fort Valley State we would follow the lead of the University System,''
Holloman says. "If it were something across the board, we would be part of it. But as far
as advocating for the right to do it, I don't see that as something leadership would see as
the best strategy for us.''
Comments
comments