Notice
: Undefined offset: 1 in
/var/www/wp-content/themes/jnews/class/ContentTag.php
on line
86
Notice
: Undefined offset: 1 in
/var/www/wp-content/themes/jnews/class/ContentTag.php
on line
86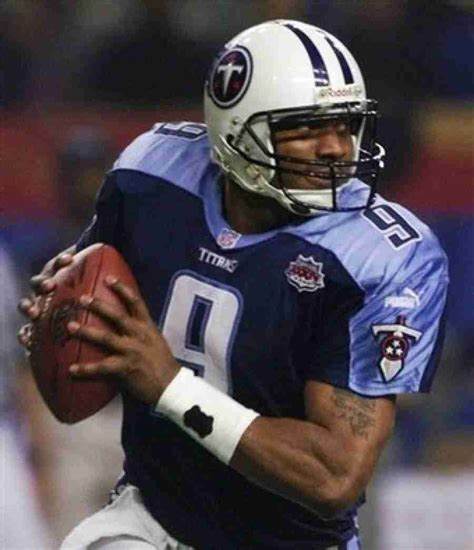 By Roscoe Nance, For TheAfricanAmericanAthlete.com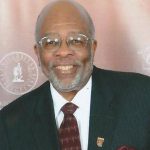 Alcorn State football coach Fred McNair, the Braves' original Air McNair, is walking on air these days and it's not because his team is favored to win its sixth straight SWAC East championship.
The reason for McNair's giddiness is that the Tennessee Titans Sunday will retire the No. 9 jersey that his brother, quarterback Steve 'Air' McNair, wore during the 11 years he played for them.
"I knew it was going to happen,'' says Fred McNair, Alcorn's starting quarterback for two seasons (1988-89) and finishing fifth in passing in Division I-AA (now FCS) his senior season after starting his college career as a wide receiver. "I didn't know when. What he gave the Tennessee Oilers and then the Tennessee Titans was something special.
"I hated for him to leave and go to Baltimore (for the final two seasons of his career). It was just a timing thing. But for them to retire his jersey is something special for the whole McNair family — his wife, his sons. It will be a memorable moment for the entire family. Mom is looking forward to it. I'm glad she will be there to see it.''
The Oilers made Steve McNair the No. 3 overall pick in the 1995 NFL Draft while the franchise was still in Houston. It relocated to Tennessee in 1997. He and running back Eddie George, the teams' first-round pick in 1996, became the faces of the franchise when it relocated to Nashville, Tenn., after playing one season in Memphis, Tenn. George's No. 27 jersey will also be retired during Sunday's ceremony.
McNair and George will join Jim Norton (No.43), Elvin Bethea (No.65), Earl Campbell (No.34), Mike Munchak (No.63), Bruce Matthews (No.74) and Warren Moon (No.1) as the only players to have numbers retired by the Titans/Oilers franchise.
McNair and George are the first two who played the majority of their careers in Tennessee.
McNair threw for 31,304 yards during his 13-year career, 27,141 of which came in 11 seasons with the Titans.
He appeared in the Pro Bowl three times and shared the 2003 NFL MVP Award with Peyton Manning. McNair was credited with 20 game-winning drives in the regular season and postseason.
His most memorable late-game drive was in Super Bowl XXXIV against the St. Louis Rams, but it ended inches short of the end zone as Kevin Dyson was unable to get into the end zone after catching a pass from McNair as time expired.
Former Titans linebacker Eddie Robinson, McNair's teammate, said the quarterback was largely responsible for fans in Tennessee taking to the team the way they did in the early years after the franchise relocated. McNair endeared himself to fans throughout the state with his gritty play.
"Retiring his number is huge,'' says former Titans linebacker Eddie Robinson. "Steve was the personality of the team, him and Eddie. We were going to play hard, run the ball and play great defense. He was the reason fans took to the team, because of his personality. He had some great years with the Titans. He was league MVP. Not too many people have that on their resume.''
Robinson says McNair inspired confidence among his teammates, and that as much as anything made him the exceptional quarterback that he was.
"The biggest thing was his level of toughness,'' Robinson says. " He would play hurt and play through adversity. He was one of those guys who never gave up. He was one of those quarterbacks who made you feel comfortable. If some kind of way he was able to get on the field he was going to give you a chance to win the game.
"There wasn't going to be any quit in him, and he was going to give you everything he had. As a teammate, as a fan, as a coach, that's all you can ask for. He was going to give 100%.''
McNair is the only four-time SWAC Offensive Player of the Year in the history of the league that produced Walter Payton, Jerry Rice, Doug Williams, and James "Shack'' Harris. He is the all-time FCS passing leader with 14,496 career yards, and he set nine FCS passing records.
In addition, he was the 1994 Walter Payton Award winner, and he finished third in the Heisman Trophy balloting his senior season behind running backs Rashaan Salaam of Colorado and Ki-Jana Carter of Penn State.
His third-place Heisman finish is the highest for an athlete from an HBCU and matches the best finish for an athlete from an FCS program. Holy Cross two-way athlete Gordie Lockbaum was third also in 1986.
McNair befuddled opposing defenses with his running and passing ability as a collegian. That version of Air McNair was seen only on rare occasions once he got to the NFL. He didn't become the full-time starter until his third season as the Oilers/Titans opted for him to watch and learn rather than throwing him into the fire.
By the time McNair got on the field full time, the Titans had settled in Nashville, and Jeff Fisher was their coach. A former defensive back in the Chicago Bears vaunted 46 defense of the mid-1980s, Fisher adhered strictly to a run-first philosophy that he learned while playing for the Monsters of the Midway.
McNair threw never three 500 passes in any of nine seasons he was the Titans' starter.
"When I was there, we definitely didn't see that Steve McNair, especially during the Super Bowl season, and that definitely hurt us'' says Robinson, who played with the Oilers from 1992-95 and rejoined the Titans from 1998-2001. "They opened up opened up more after I left. It was definitely the personality of Jeff Fisher, a conservative coach (who wanted to) run the football, get a first down here and there, play great defense.
"We were never able to see the full repertoire we saw at Alcorn, unfortunately. He had so much more that we could have seen at the NFL level. He was such a team-first guy.''
There is no telling how much Fisher's conservatism cost McNair in terms of endorsement opportunities, notoriety, and accolades.
Several other NFL athletes in a similar situation likely would have complained loud and long and perhaps demanded to be traded or lobbied to have the coach replaced. That wasn't McNair's style.
"He was such a team-first guy,'' Robinson says, "he would never complain.''
Even though the Titans pretty much harnessed McNair's talent, he never lost the instincts that made him a SWAC Hall of Famer.
"Sometimes you could see a little bit of that in him on the field in Tennessee to where those Alcorn days kinda came back on him,'' Fred McNair says. "He was a very instinctive quarterback. He did what he did, and some of the stuff that he did you couldn't teach. I felt they held the reins on him a little bit and didn't loosen up on him. That was one of the things out of his control.
"Sometimes when he would flashback to the Alcorn days and after the game we would talk. I would say, 'You had one of those moments that game,' and he'd say, 'Yeah, I had to pull that one out.'''
Robinson and Fred McNair both say that one of the things that set Steve McNair was humble nature. As a starting quarterback in the NFL he was in exclusive company; being an all-star caliber starting quarterback and having led his team to the Super Bowl made that company even more exclusive. They say his star status never affected him.
"He was just a country boy, laid back,'' Robinson says. "He never changed from what he was. He was just Steve McNair all the time. He had the same set of friends, did the same stuff he always did. He stayed to himself. He spent most of his time with his friends from Alcorn and his family. It wasn't the flashy cars, the big this and big that. It didn't take a whole lot to make him happy. Being an NFL quarterback wasn't where he got his most joy.''
Says Fred McNair: "He was a very humble person. I think the thing that people didn't realize about Steve was how humble he was and the kind of person he was inside. He was a very great individual He was a very considerate guy. He didn't forget faces. He might forget names, but he didn't forget faces. In his profession, he met a lot of people. But that was the kind of person he was. He was a genuine guy.
"I miss him. I pass by his gravesite every day I go to Alcorn. I pass right by it, Highway 84. I can almost reach out and touch it. But just to see it, and to have the memories he shared with us as family, as a brother as a father, you can't forget those.''
Comments
comments