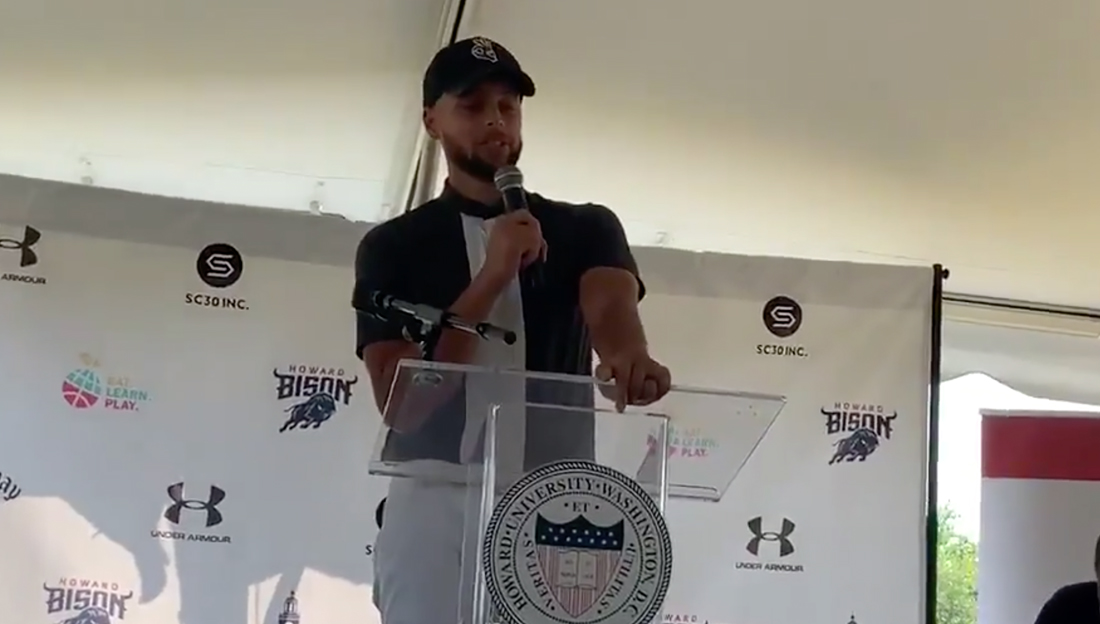 By Rickey Hampton, Editor, and Founder of TheAfricanAmericanAthlete.com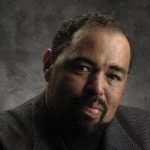 I was thrilled to hear about Steph Curry's generous offer to Howard University. The NBA superstar has agreed to fund the Bison men and women golf team for six years, starting in 2020.
"Golf is a sport that has changed my life in ways that are less tangible, but just as impactful," Curry said. "It's a discipline that challenges your mental wherewithal from patience to focus, and is impossible to truly master, so when you hear about these passionate student-athletes who have the talent but don't have a fair shot at the game, it's tough.
"I feel really honored to play a small role in the rich history of Howard University."

The university shuttered its golf program back in the '70s. But now, and thanks to Curry, Bison golf will once again be on the links.

Unfortunately, when the HU golf team tees it up in 2020 most of the members of the team will be white.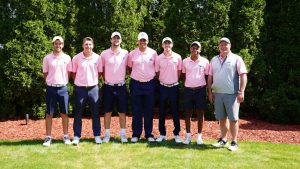 Let me be clear, the unfortunate part isn't that Howard will have white golfers, the unfortunate part is there are so few black golfers to pick from.

In recent years, most HBCU golf teams are comprised of mostly, if not all, white players. Take a look at the rosters from most HBCU teams in recent years and you will see mostly white players. There are exceptions from time to time. Hampton University fielded an all-black men's and women's team last year.

But that is not the norm.
Tennessee State University, located in Nashville, once the mecca of black golf, and the home of PGA Tour pioneer Ted Rhodes, fielded a mostly white men's and women's team.

There simply aren't enough black young men and women playing at a high level. There aren't enough kids being introduced to the sport, despite programs like the 'First Tee', that is designed to introduce young people to the game. And then you have the cost of playing one of the most expensive sports there is to play, and that keeps others away. Consider that $40 bucks will buy a kid a pretty good basketball, with change in his pocket. However, $40 bucks is not even enough to buy a dozen Titleist Pro-V1.
I have talked to coaches at Black Colleges who would love to bring in more black players. And there are talented black golfers out there.
"I think the state of black golf pretty solid. I think it can get better, but we have come a long way," said Sam Puryear, the former Michigan State University golf coach, who led the Spartans to a Big 10 title, as the league's first black head coach. "We have some pretty good black golfers on the major Division 1 level. Actually, I am excited about where golf for young African-American players is going. But can we do more [to attract young black golfers]? Absolutely.

The problem mid-major schools like Howard and other MEAC schools face is elite college players like current LPGA player Mariah Stackhouse, will likely play at the powerhouse programs. Stackhouse led Stanford to the 2015 NCAA title.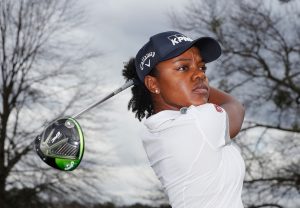 The next tier-level player behind talents like Stackhouse and current PGA Tour player Cameron Champ, who was an All-American at Oklahoma State, is hard to find.
That leaves the Black Colleges a choice. They can recruit black players who can shoot in the 80s and 90s, and maybe get into the 70s now and then, or they can recruit white players who are shooting around par consistently.

Now, why are these white golfers shooting better scores on a whole?

Many of the white kids are introduced to the game at an early age. That is crucial. Just look at Tiger.  For all of his enormous success, the most important part of his development happened as a child. That is when he fell in love with the game. Until more young black golfers get that exposure at a young age, the recruiting pool with remain extremely low.
Now that Steph has set Howard University golf up, here is hoping there will be others energized to introduce the game to young black kids at an early age.
Who knows, maybe they can play golf at Howard University one day.
(Check out Rickey Hampton on TheAfricanAmericanAthlete.com podcast on Tuesday's at 9 p.m. EST. You can catch the show live by call 929-477-1209, or visit TheAfricanAmericanAthlete.com to hear the replay)
Comments
comments