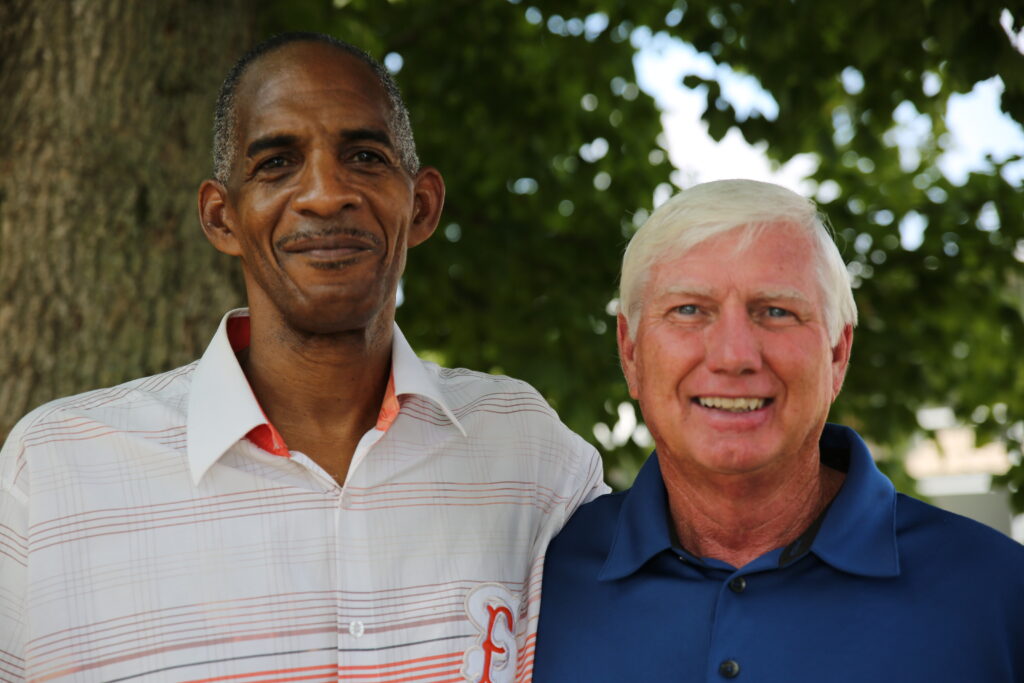 Gallatin
You probably never heard of Gallatin, Tenn.  It is a tiny town located about 30 miles north of Nashville, just off of Interstate-65.  It's like a lot of small southern towns. Everyone knows everybody.
And like a lot of southern towns, big and small, Gallatin has a racial history.
In 1970, it was two different Gallatins, black and white.  Blacks stayed on one side of the railroad tracks, and whites stayed on the other.
But the love of basketball brought two kids together. One was black. The other white. Eddie Sherlis a white boy, and Bill Ligon, a black boy, loved playing basketball.      
One day, Sherlis happened on a group of black kids playing basketball, that included Ligon.  Sherlis couldn't help himself.  He asked to play.
The black kids invited him, and a friendship was born between Sherlis and Ligon. It was a friendship forged out of mutual respect. The two were superb athletes. Ligon would go on to star at Vanderbilt, and play for the Detroit Pistons in the NBA.  Sherlis would play professional baseball. They played daily, and went their separate ways at the end of the day.
Of course, they went to separate schools, too. They never competed against each other in organized sports because white and black schools didn't play each other.
Fast forward to 1970. Sherlis was the star player at all white Gallatin High School, and Ligon was the star at all black Gallatin Union High. 
Gallatin Union was being forced to close, and merge with Gallatin High. No one at Gallatin Union wanted to merge. It was a proud school, which had built its on tradition and heritage, both academically and athletically.
As fate would have it, Gallatin High and Gallatin Union met during the 1970 high school basketball playoffs. What happened at that game is the basis of the book More Than Rivals, by Ken Abraham. 
[ad id='5882′]
Click to the video to see and hear what happened that night, and why this is such an important story.
Comments
comments