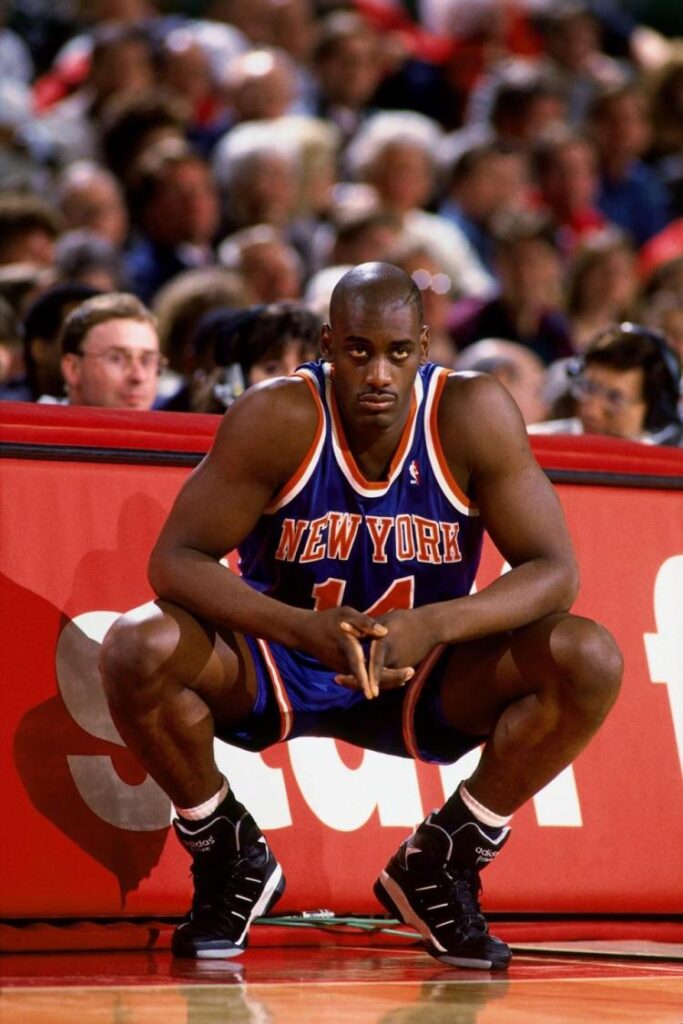 By Rickey Hampton, Editor and Creator of The African-American Athlete,
[dropcap]W[/dropcap]ith Charles Oakley making news for the 'Madison Square Garden scuffle', all that mayhem made me think about his partner in crime during the Knicks heyday. That would be Anthony Mason.
As a young sports writer in Nashville, Tenn., I had the pleasure of covering Mase during his college days at Tennessee State University.
He was an extraordinary player, with skill, toughness and passion.
Like Oakley, who came from another HBCU, Virginia Union University, Mase played every game like it was his last.
Mase never lacked confidence. When he signed with the Knicks in 1991 they were In Detroit to play the Pistons. Led by their brilliant point guard, Isiah Thomas, the Pistons rolled to victory.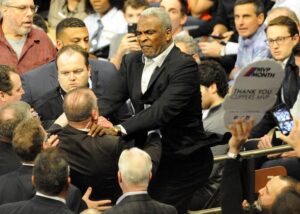 Mase was still feeling his way on the team, but he was not afraid to speak his mind.  He was upset Patrick Ewing, the Knicks' franchise center, got more shots than he did. Mase felt if Patrick was not making shots, and he was. Therefore, Mase felt he should have gotten more shots.
I told Mase, "Dude, you just got on the team. Patrick is the franchise. He is ALWAYS gonna get more shots than you."
Mason said, "Well, if we win I don't care. But if we lose it's a problem. I am here to win. If he ain't making shots, I will."
That was Mase. If he wasn't winning, he wasn't happy. He is going to feel like you didn't do enough, and he didn't do enough.
As passionate as Mase was about winning, he was that way about his friends, who lovingly called him 'Black.' That is why there is no doubt that had Black been in the Garden last night, he would have been in the middle of that scuffle, trying to break things up, and watching over Oak, his friend and teammate.
It's ironic this thing happens so close to the day Mase died. He passed away on Feb. 28, 2015. He is missed by his family, friends and fans. This Anthony Mason guy was something else. The ultimate competitor on the court, and a great friend off of it.
Comments
comments